Hallmark Star Cameron Mathison's Original Career Goal Was A Far Cry From Acting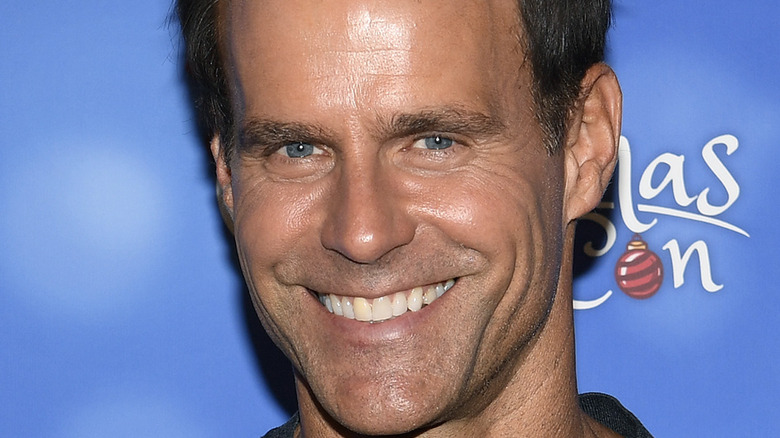 Michael S. Schwartz/Getty Images
A former soap star who made the move to Hallmark, Cameron Mathison has starred in many recognizable Hallmark movies. Starting out in the acting industry in the late 1990s, his first roles were in the 1997 TV movie "Any Mother's Son," and the movie "54." It wasn't long before Mathison became a part of the "All My Children' cast in 1998 and began to build his career as the soap opera and Hallmark star he's known as today.
Though he is mainly an actor, Mathison has branched out into other ventures too, such as when he took part in "Dancing with the Stars" in 2007 and placed fifth. Mathison was also previously a correspondent for "Good Morning America," and is now a full-time correspondent and weekend co-anchor for "Entertainment Tonight"after working with the chat show casually for many years.
However, the truth about Cameron Mathison is that he seemingly didn't always want to be an actor. 
The Hallmark star had a surprising start to his acting career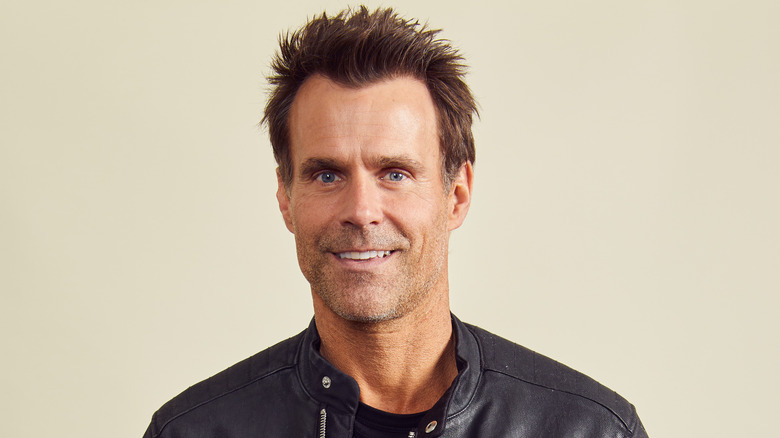 Emily Assiran/Getty Images
He may be a regular on Hallmark now, but Cameron Mathison didn't start out with acting in mind. When he graduated from college in 1993, Mathison's degree was definitely not what you might expect. Far from his acting roots, he received a degree in civil engineering from McGill University.In fact, he graduated with a 3.7 GPA — definitely not too shabby! While there's no official explanation for why Mathison decided to pursue acting after getting his degree in a completely different subject, his early career change was clearly the right move.
His first major role, and perhaps the one he is most known for, was Ryan Lavery in "All My Children." This iconic role was also the one that helped him to win "Outstanding Male Newcomer" at the Soap Opera Digest Awards in 1999. Playing Lavery from 1998 to 2011 turned Mathison into a soap opera star before he began to branch out into Hallmark movies.
The host and actor took a short back but got right back to acting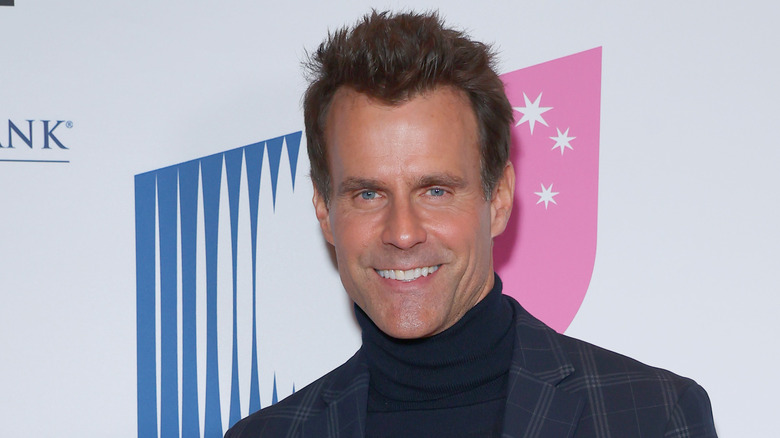 Leon Bennett/Getty Images
After taking a short break from activities to recover from kidney cancer, Mathison made a return to his soap opera roots. In April 2021, ten years after "All My Children" ended, he joined the cast of "General Hospital". Now a regular in Hallmark movies, one of Mathison's most notable roles is in the "Murder, She Baked" as Detective Mike Kingston, sidekick to main character Hannah Swenson.
In a sweet twist, Mathison revealed to Entertainment Tonight that working on the Hallmark movie "The Christmas Club" is what potentially saved his life. In Mathison's words, the movie "is about following the signs and really paying attention and being mindful." This experience motivated him to get an MRI scan, which led to the discovery of a tumor in his kidney. Luckily, Mathison is recovered now, and, alongside his current acting credits, is still serving as a host for "Entertainment Tonight." 
He may not have intended to become an actor, but there's no doubt pursuing acting as a career definitely worked out for Mathison in the end.