The Truth About The Hallmark Channel's Cameron Mathison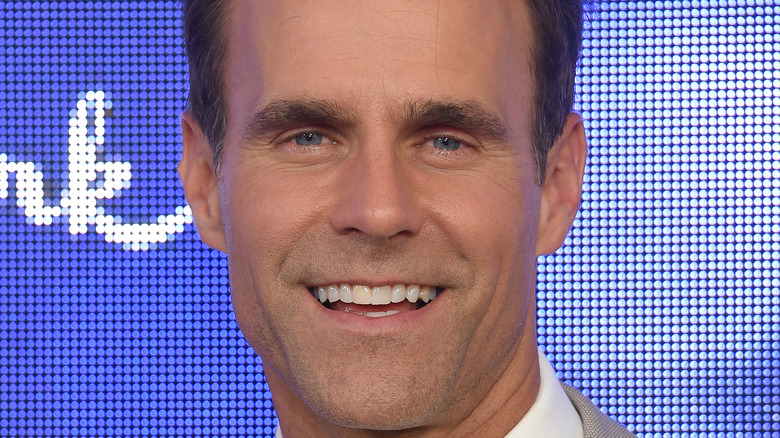 DFree/Shutterstock
For nine years, Cameron Mathison was practically the face of the Hallmark Channel as host of its original daily talk show, "Home & Family." The show ended its run in August 2021. For nearly a decade, Mathison's friendly and smiling face came into living rooms to help give the best tips and advice for a happy and productive life.
When Mathison wasn't hosting, he was starring in Hallmark Channel movies, including the "Murder She Baked" series with "Days of Our Lives" star Alison Sweeney. He also starred various Christmas flicks, like "The Christmas Ornament" and "A Christmas to Remember" (via IMDb). Before Mathison was a Hallmark star, though, he was a soap opera star, getting his start on ABC daytime dramas and returning to the fold after "Home & Family" was canceled.
A native of Ontario, Canada, Mathison earned his bachelor's degree in civil engineering before making his way to New York to try his hand at acting in the late 1990s (via The Famous People).
Cameron Mathison's life as a soap opera star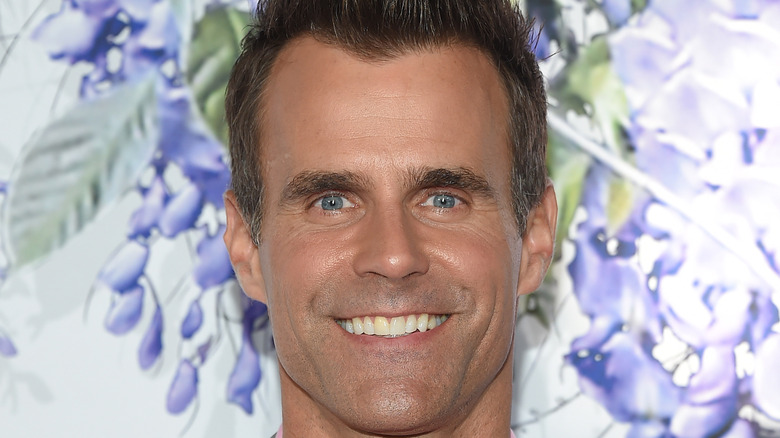 DFree/Shutterstock
In 1998, Cameron Mathison became an instant daytime star when he landed the role of Ryan Lavery on ABC's "All My Children," becoming a popular leading man involved in epic romances with Rebecca Budig's Greenlee Smythe and Esta Terblanche's Gillian Andrassy (via Soaps In Depth). Mathis stayed on "All My Children" until 2011, and then spent nearly a decade with the Hallmark Channel while still gracing TV screens during the day.
In 2021, Mathison made his way back to ABC soaps when he took on the role of a recast Drew Cain on "General Hospital." As Drew, Mathison plays a man who was held captive in a Greek prison for two years before returning to Port Charles to be reunited with his friends and family. However, as of this writing, he is still under very soap opera-like mind control, which is something you wouldn't usually see in a Hallmark movie where every story has a happy ending. It was actually a Hallmark movie that Mathison credits with saving his life.
Cameron Mathison is a survivor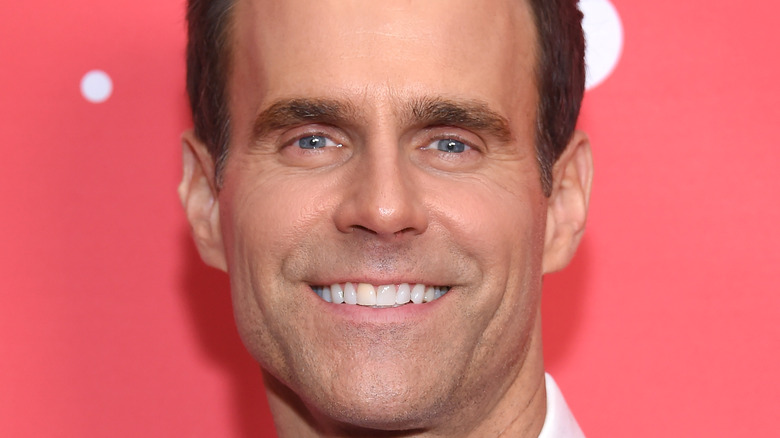 DFree/Shutterstock
On September 10, 2019, Cameron Mathison announced via social media that he had been diagnosed with renal cancer and needed surgery two days later.
"I have a health situation that I want to share with you all. There are many reasons I love social media, staying connected with you all, sharing fun experiences ... well this time I'm asking for your help," Mathison wrote on Instagram. "About a month ago, I had an MRI for some gut issues I've been having, and during that MRI they found a tumor on my right kidney. It's consistent with Renal Cell Carcinoma ... or kidney cancer. The good news is that it hasn't spread to any other organs."
Mathison went on to say that his diet and healthy lifestyle had prevented the cancer from spreading to other areas of his body. According to his doctors, the cancer had reportedly been growing for almost 10 years before they caught it on the MRI.
Mathison later told Entertainment Tonight that it was the Hallmark flick, "The Christmas Club," that saved his life, because it was a movie reminding one about mindfulness. "I came off this movie [thinking], 'I'm not going to ignore this anymore,'" he told Entertainment Tonight. "That's what inspired me to go get a doctor's recommendation to get an MRI. ... It saved my life."