King Charles' Coronation Eve Plans May Be As Slimmed Down As His Planned Monarchy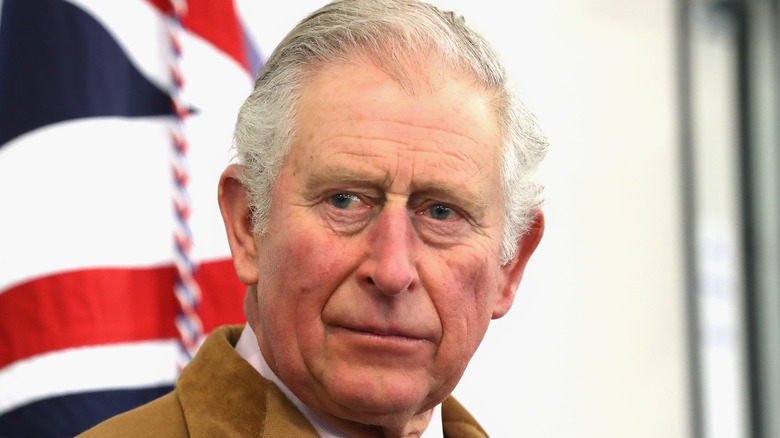 Chris Jackson/Getty Images
This upcoming May 6 is set to be a big day for King Charles III; it is the day of his coronation. The United Kingdom has not seen a coronation since 1953, when the late Queen Elizabeth II was officially crowned, and a great deal has changed since then. At the time of Queen Elizabeth's coronation, she was a young woman of 26, and therefore likely able to take part in all of the ceremony, excitement, and revelry around the event without becoming too exhausted. 
At 74-years-old, however, King Charles is taking steps to ensure that on the day of his coronation, he is fresh, well-rested, and ready to be the very center of attention. While it is customary for the monarch to host a celebration on the evening before the coronation, Charles has set a strict 6pm curfew for himself on the night of May 5, so that he may be rested and ready to go the next morning. 
The coronation itself is also set to be scaled back a bit compared to coronations of the past for another very good reason.
Why the scaled-back celebration?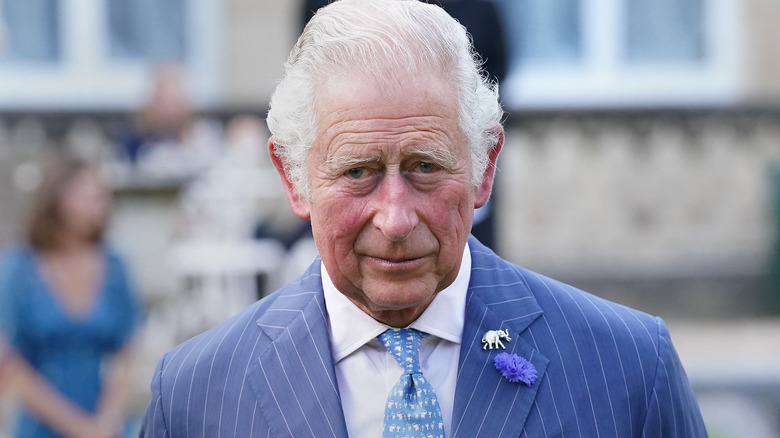 Wpa Pool/Getty Images
In the wake of the Covid crisis and with cost of living on what seems to be a constant rise, average working families across the United Kingdom are struggling. As such, an over-the-top and super-lavish coronation and celebration would likely seem in poor taste. As such, the event will not be quite as flashy as the 1953 coronation of the late Queen Elizabeth II. As The Commonwealth Parliamentary Association stated about the subject, "what was appropriate then will not necessarily be appropriate now" (via The Mirror).
And while Elizabeth II hosted a lavish banquet on the eve of her coronation, King Charles III will be resting. While a reception for the leaders of the Commonwealth and a dinner at Buckingham Palace are both planned for the evening of May 5, Charles will not be staying up to party past his self-scheduled curfew. A source told The Telegraph that The King's insistence on this curfew has been a bit of a challenge for officials planning the celebratory events.
"There have been some logistical challenges caused by the King," said the unnamed source. "He doesn't want to do anything in the evening in case it tires him out. There will be no partying."