The Bold And The Beautiful Fans Feel A Sense Of Deja Vu With Another Fall From Bill's Balcony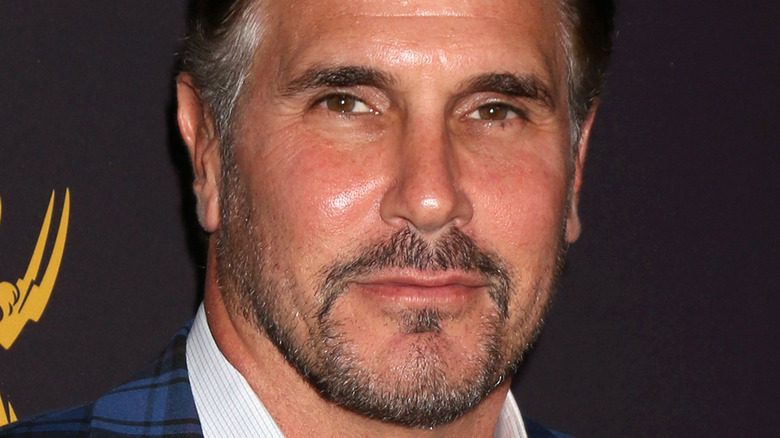 Kathy Hutchins/Shutterstock
The drama is heating up on "The Bold and the Beautiful," and Sheila Carter's (Kimberlin Brown) recent run on the show appears destined for a tragic conclusion. Sheila made waves in Los Angeles when she evaded jail time for shooting her son, Dr. Finn (Tanner Novlan), and his wife, Steffy Forrester (Jacqueline MacInnes Wood). While Sheila spending decades in prison seemed like a foregone conclusion, Bill Spencer (Don Diamont) intervened in the 11th hour, preventing her from facing charges. Not only was Bill willing to blackmail Steffy and Finn to keep Sheila out of prison, but his announcement that he was in love with the career criminal left everyone floored. 
However, in an unexpected turn of events, Bill's relationship with Sheila was revealed as an elaborate fabrication as part of an ongoing FBI investigation. Not only is Bill involved in the ultimate take down of Sheila, but his longtime enemy, Ridge Forrester (Thorsten Kaye), is also deep in it. The Bill, Sheila, and Ridge plot twist on "The Bold and the Beautiful" has left fans shaking their heads as Ridge is working behind the scenes doing surveillance. 
Despite his best efforts to maintain the façade, the mission to bring Sheila to justice is blowing up this week on "Bold," and it looks like it's taking a deadly turn. Sheila is known for having an endless amount of lives, regardless of anything thrown her way, but her time may be up. 
Sheila's fall seems eerily similar to Caroline Spencer's past plummet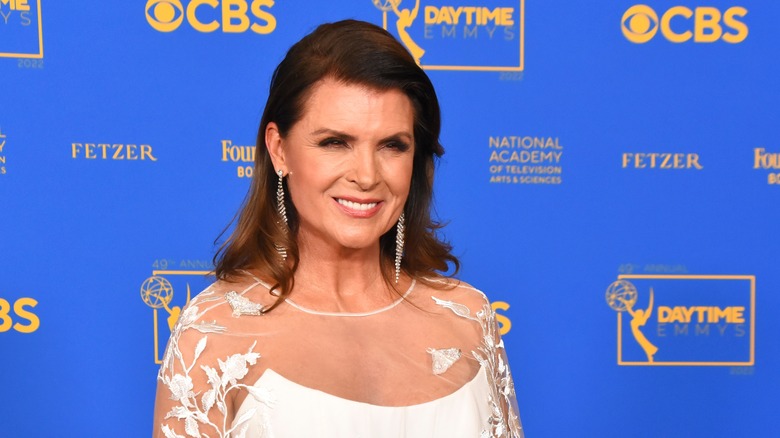 Michael Mattes/Shutterstock
It's deja vu, all over again, for fans of "The Bold and the Beautiful." In a spoiler video on the official "Bold" Twitter account, Bill Spencer and Sheila Carter's relationship is at the finish line, and it's not shaping up to be a happy ending for Sheila. After a struggle with Bill, Sheila is shown tumbling over the balcony of his home. Viewers have been quick to take note how similar it is to a previous incident in the exact same spot. One fan tweeted, "That scene where Sheila fell reminded me when Caroline fell at that exact same balcony." Another fan remembered the echoing moment, writing, "The weird thing is that jacket Shelia is wearing similar to what Caroline wore when she supposedly accidentally fell off that same balcony."
A different viewer called back to the Caroline storyline while also pointing out a pattern with Sheila's supposed "deaths," tweeting, "Ha! Same balcony that Caroline fell over and she survived. Doubt Sheila would ever die." One fan got straight to the point about the plot, calling out the repeat story, saying, "How many people are going to go over that balcony?" 
If Caroline could make it out of the fall relatively unscathed, someone like Sheila who has seen more brushes with death than anyone else on the daytime soap is a capable of walking away without a scratch. If she survives, Sheila can continue her reign of terror on "The Bold and the Beautiful."