What Happened To The Bold And The Beautiful's Pam Douglas?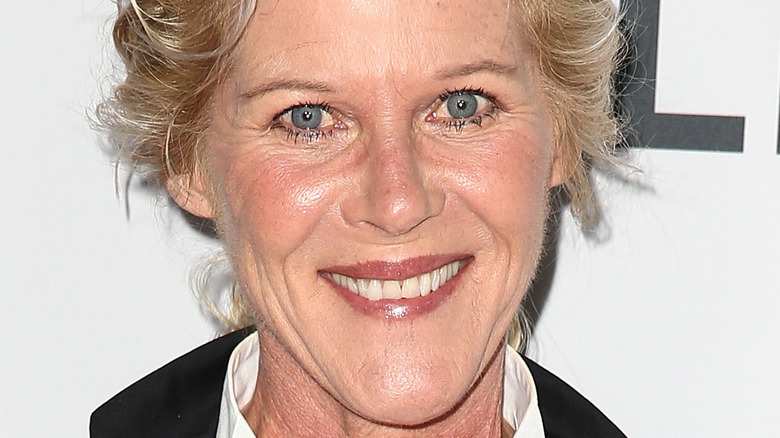 Imeh Akpanudosen/Getty Images
Alley Mills is one of the most recognizable faces on television. After studying at the London Academy of Music and Dramatic Art, she landed small roles on classic television shows such as "The Waltons," "Lou Grant," "Hill Street Blues," and "Newhart." However, it was her role as likable housewife Norma Arnold on the beloved coming-of-age series "The Wonder Years." The show was a hit with fans and ran for six seasons from 1988 to 1993.
Following the show, Mills had roles in "Dr. Quinn, Medicine Woman," "Touched by an Angel," "Sabrina The Teenage Witch," and more.
Over a decade later, Mills stepped into the drama of daytime television when she began her career as a soap opera star. Her first soap role was that of Pamela Douglas on the fan-favorite sudser "The Bold and the Beautiful." But Mills left the show in 2022 to begin her stint on "General Hospital," leaving her Pam Douglas character taking a backseat.
Pamela Douglas is the sister of Stephanie Forrester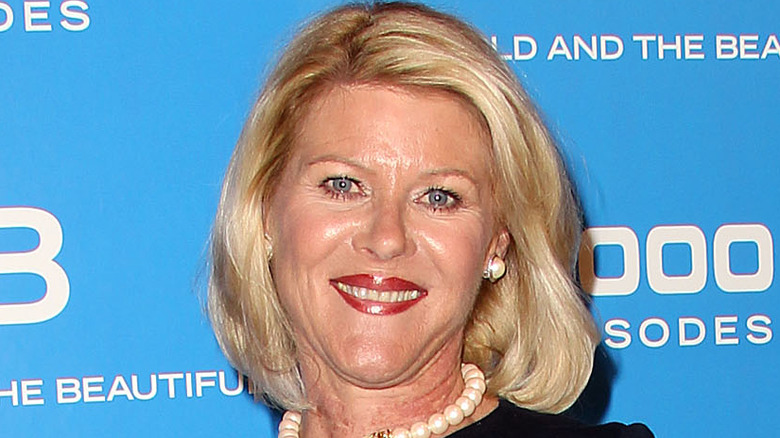 Frederick M. Brown/Getty Images
"The Bold and the Beautiful" fans were first introduced to the character of Pamela Douglas in 2006. The character came to Los Angeles after being born and raised in the Chicago area. Pam was revealed to be the sister of Stephanie Douglas Forrester, and the two sisters shared the trauma of their childhood together. The siblings' father abused Stephanie, and although both Pam and her mother, Ann Douglas, knew about the abuse, the family hid the dirty little secret from the world. As adults, Pam and Stephanie had a confrontation about Pam's part in keeping the abuse quiet. However, Pam eventually admitted to her older sister that she was too scared to speak out against her father at the time.
Meanwhile, Pam had spent the years after Stephanie married Eric Forrester and moved away taking care of her mother. However, she did resent her older sister for moving to L.A. and living an exciting life while she was burdened with being a caretaker. Eventually, Eric Forrester was able to get Stephanie and Pam together and initiate peace between the sisters. But that peace was shortlived — not only did Pam begin to have feelings for Eric, but Stephanie was later shot, and Pam was a suspect after it was revealed she went off her bipolar meds. 
After his relationshiop with Stephanie ended, Eric became involved with Donna Logan. When Eric and Donna ultimately tied the knot, Pam had a breakdown and began terrorizing Donna with a series of dangerous and wild antics.
Pam struggled after losing her mother and her sister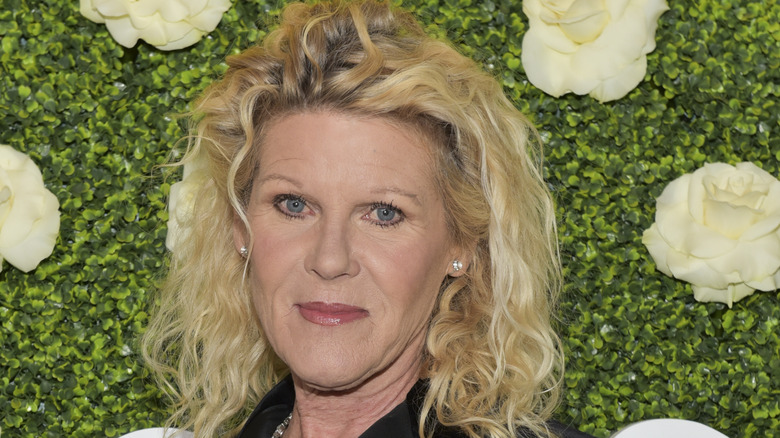 Rodin Eckenroth/Getty Images
After Pam's breakdown, viewers of "The Bold and the Beautiful" watched her try to make amends with Donna and get her mental health in check, seeking treatment at a facility in Chicago. After returning to L.A., Pam and Donna buried the hatchet and even figured out how to have a respectful working relationship when Pam was hired at Forrester Creations. After making amends with her mother, Ann, and dealing with the grief of her sister Stephanie's death, Pam has taken a backseat to the drama. However, she does return every so often to add a little excitement to the soap opera.
Meanwhile, Alley Mills has kept herself busy. When she's not appearing on "The Bold and the Beautiful" she's also known as the character of Heather Webber on another famous sudser, "General Hospital." Mills stepped into the role of Heather in the fall of 2022. The character was previously portrayed by fan-favorite actor Robin Mattson. "I absorbed as much as I could. I started watching General Hospital," Mills said to TV Insider after taking on the role. "[My Heather] is not the same as Robin's. It can't be. We're different as people. But I am having so much fun," she added.