Who Is General Hospital's Heather Webber?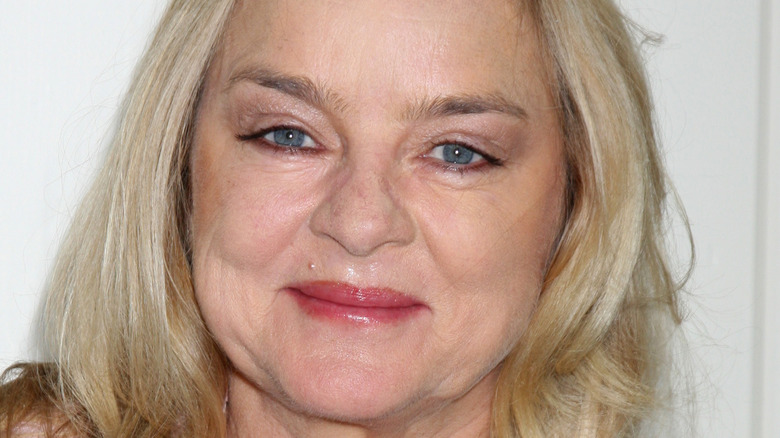 Kathy Hutchins/Shutterstock
"General Hospital" has had more than its fair share of villains including, but not limited to, megalomaniacs, serial killers, and other assorted evildoers who've reigned terror on the citizens of Port Charles. Heather Webber is one of the most maniacal baddies the show has ever seen, bringing mayhem to "General Hospital" for decades. 
Robin Mattson took over the role in 1980 and, per Soaps in Depth, she had a child named Steven Lars with Dr. Jeff Webber (then Richard Dean Anderson), constantly meddling in her son's life until he went to jail for murder. She also had a son with Scott Baldwin (Kin Shriner) and it wasn't revealed until years later that the child grew up to be performance artist/serial killer, Franco Baldwin (originally James Franco, later Roger Howarth). Franco had a tumor, which caused his murderous tendencies, and Baldwin was reformed as a family man after it was removed. 
Because of all her misdeeds, Heather was ultimately sent to the maximum-security facility, D'Archam Asylum, presumably for good. However, now she's back in the form of a new actor, "The Bold and the Beautiful" star Alley Mills. Heather was brought from the asylum to General Hospital under armed guard and handcuffed to her bed causing several citizens to quake in their boots — including Olivia Falconeri (Lisa LoCicero) who screamed at the sight of her, per Soaps She Knows. So, who is Heather and what exactly has she done to create such hysteria among the citizens of Port Charles? 
The origins of a diabolical villain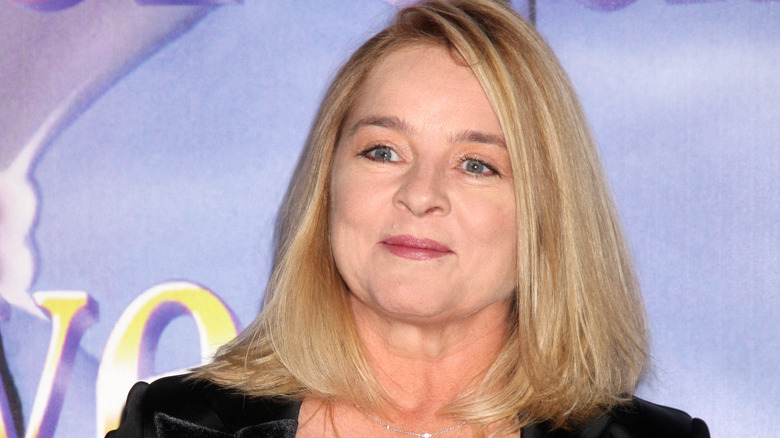 Kathy Hutchins/Shutterstock
According to Soap Central, when Heather Webber first arrived on the scene, back in 1976, she was played by Georganne LaPiere. Mary O'Brien took over in 1977, followed by Robin Mattson just a few years later. Although Heather has been portrayed by many different actors, Mattson is most widely associated with the character, having played her on and off for decades. 
Taking advantage of Dr. Jeff Webber's (then Richard Dean Anderson) dismay that his wife, Monica (Leslie Charleson), had cheated on him with his brother, Heather lured him into a one-night stand and fell pregnant. Initially telling Jeff the baby had died, she eventually revealed the truth, but he didn't want to be with her — not even after Heather faked suicide. 
She even sold their child on the black market, ultimately finding out it had been adopted by Peter and Diana Taylor (Craig Huebing and Brooke Bundy). Heather then convinced Jeff to marry her, an arrangement that unsurprisingly didn't last long. In an attempt to get the baby back, she laced Diana's drink with LSD, but got the glasses confused and accidentally drank it herself, causing Heather to go insane. 
Because of this, Jeff had Heather committed to a psychiatric care facility, per Soap Hub. It was because of this that the already unhinged Heather descended into madness. In and out of sanitariums over the years, Heather continued down her villainous path, engaging in kidnapping, assault, deception, and murder, to name just a few. 
Heather Webber's misdeeds expand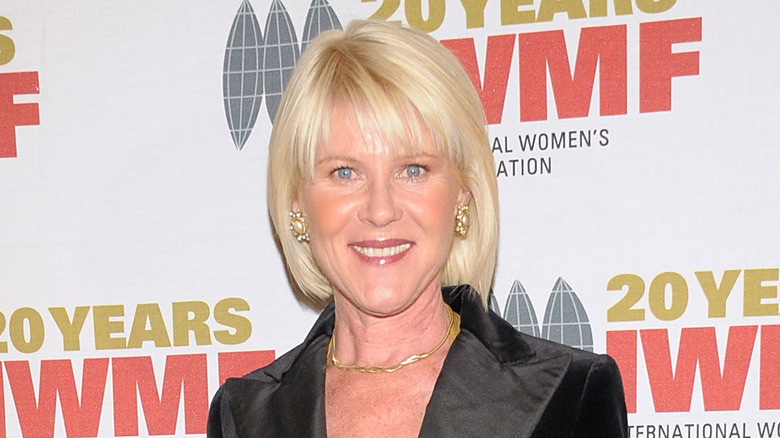 Michael Tullberg/Getty Images
Over the years, since her failed marriage to Jeff Webber, Heather Webber has consistently brought murder and mayhem to Port Charles. Soaps She Knows points out that Heather has attacked Anna Devane (Finola Hughes) and Luke Spencer (Anthony Geary), kidnapped Sam McCall's (Kelly Monaco) baby, injected both Skye Quartermaine (Robin Christopher) and Olivia Falconeri (Lisa LoCicero) with LSD, knocked her own son unconscious, and murdered several people among many other heinous acts. 
Heather also shot her own son, Franco Baldwin (Roger Howarth), and even got Edward Quartermaine (John Ingle) to marry her in an attempt to snag a part of the Quartermaine fortune, per Showbiz Cheat Sheet. Heather gradually became a master at escaping from sanitariums and even prison, and it could be argued that she actually did one thing right in life — after breaking out of the Pentonville correctional facility, Heather killed a rapist named Tom Baker (Don Harvey), according to Celeb Dirty Laundry. 
Naturally, she framed Franco for it, but he was ultimately cleared of the charges (via Soaps in Depth). Now that Jeff Webber (now played by William Moses) and his wife Carolyn Webber (Denise Crosby) are back on the canvas, in a story involving their daughter Elizabeth Webber (Rebecca Herbst), and the newly recast Heather (Alley Mills) is at General Hospital under guard, per Michael Fairman TV, the chances of a Jeff/Heather reunion are good. And frankly, we can't wait to watch the sparks fly.