Sarah Ferguson Says The Late Prince Philip Was 'Terrifying'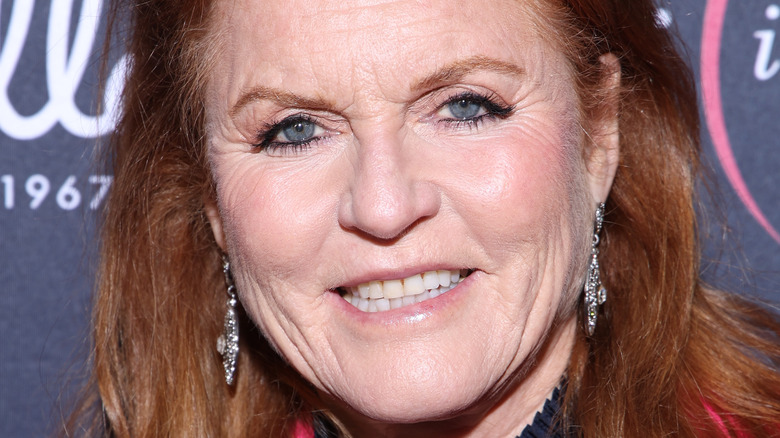 Daniele Venturelli/Getty Images
Over the years, Sarah Ferguson has had her fair share of drama with the royal family. These days, though, the spectacle and gossip-inspiring goings-on among the royals comes solely from sources other than Ferguson. In fact, the Duchess of York has managed to maintain her relationships and stay neutral even when the royals' infighting and bad press seems to be spinning out of control. She's even on good terms with her ex-husband, Prince Andrew, and the pair still lives together. 
Furthermore, as far as King Charles III and Sarah Ferguson's relationship is concerned, she is looking forward to her ex-brother-in-law's reign as king. "I'm very supportive of the King and the Queen Consort, and I really am glad to do whatever it takes to support them on their road ahead," she shared with People. Still, this doesn't mean she's taking sides in the infamous family feud. She has said, "I have no judgment on the Sussexes," and also added, "I think that [Princess] Diana would be incredibly proud of her grandchildren." While it's clear that Fergie is still very much a part of the family, that doesn't mean that every aspect of becoming a royal came naturally to her. In fact, in a recent interview, she revealed that one senior royal, in particular, always made her feel a bit intimidated.
Sarah Ferguson respected Prince Philip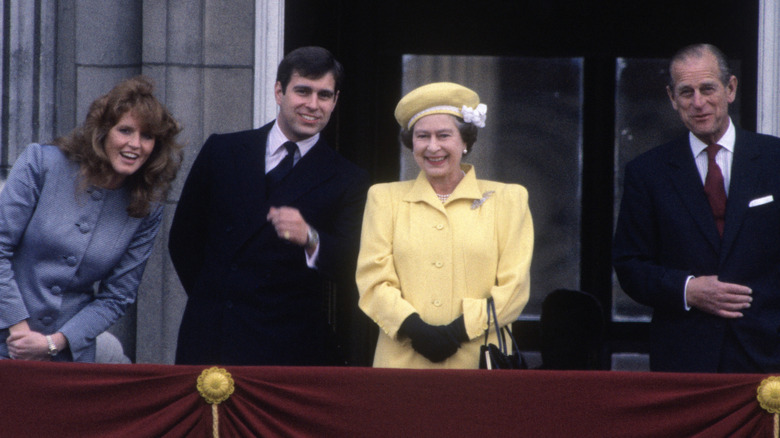 David Levenson/Getty Images
These days, Sarah Ferguson is on good terms with the royal family –– possibly even better terms than Prince Andrew, who is reportedly considering following in Prince Harry's footsteps with his own volatile tell-all book. Yet, from the sound of her recent interview on the podcast "Life's a Beach," it seems that she wasn't particularly close with one member of the royal family. The Duchess of York describes her ex-father-in-law, Prince Phillip, as "very wise." Yet, she says, "You had to be on your best. If you asked a silly comment, you were certainly told it was a silly comment." Fergie laughingly called it "terrifying," adding that it could make "you lose all your confidence."
While it's easy to see that Ferguson thinks fondly of her late ex-father-in-law, her description of his serious disposition certainly painted a picture. These days, she has an unusual way of being able to feel close to the late Queen Elizabeth and Prince Philip. Upon her death, the Queen gave her beloved corgis, Muick and Sandy, to Ferguson. During an appearance on BBC's "The One Show," Ferguson explained, "One thing I really love when I'm with them ... I really think about [Her Majesty], and I just really think about the value system that she supported in this country." It's clear, based on the corgis' new home, that Queen Elizabeth cared for Ferguson just as much as she cared for her.
Fergie and Philip didn't speak after her split with Prince Andrew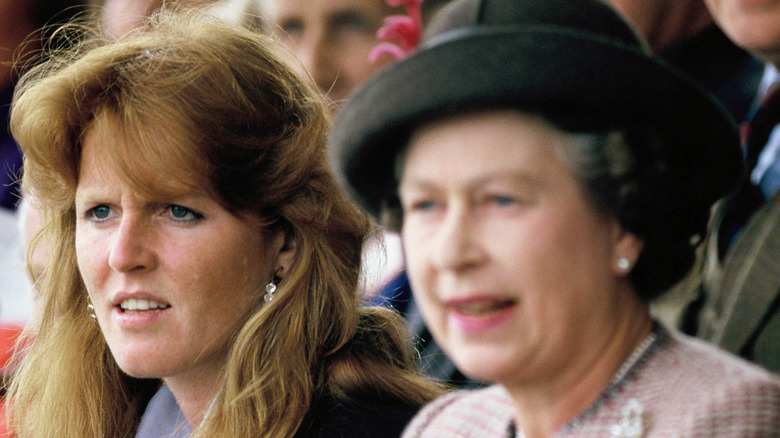 Georges De Keerle/Getty Images
On the "Life's a Beach" podcast, Ferguson shared, "The Duke Of Edinburgh used to say, 'Remember Sarah, you've got to be electable but never elected.' Nice. Yes. Resonates, right?" Despite maintaining a great relationship with Prince Andrew after their divorce, Ferguson never spoke to Prince Philip after she and Andrew called it quits. Even so, she continued to be close with her ex-mother-in-law, Queen Elizabeth II. Consequently, she stayed at Balmoral multiple times after her divorce, but she always made her exit before Philip turned up. Clearly, in spite of Ferguson's fond memories and respect for the late prince, there was some bad blood between the two.
However, it's clear by the fact that Ferguson took over for her when it came to caring for her dogs that she and the queen were on good terms. In an interview with Hello!, Ferguson shared, "As I have said before, I will always be grateful that she stayed close to me even after my divorce. I miss her hugely." She has also said, "during the last three years, her poor son [Andrew] has been going through such a tumultuous time, and I think Her Majesty was relieved I could help her with him, so we became even closer, then. She was more of a mother to me than my mother." It's easy to see that these two had a unique bond, regardless of any tension with Prince Philip.