Prince Andrew Reportedly Inspired By Prince Harry To Tell His Side Of The Story In Tell-All Book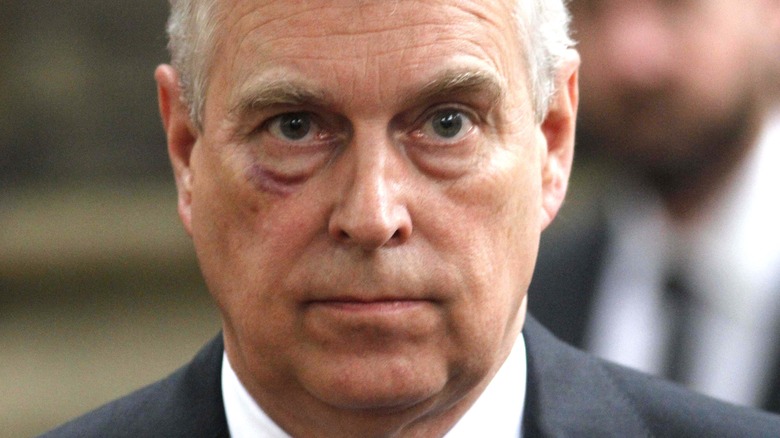 Wpa Pool/Getty Images
When Prince Harry, Duke of Sussex's memoir, "Spare," hit shelves, it created quite a stir both within the walls of Windsor Castle and in the public eye. Now it seems that the history-making book has inspired another duke to follow in his nephew's footsteps. 
As of late, the disgraced Prince Andrew, Duke of York, hasn't had the control over his own image that the royal family is typically used to. Since Prince Andrew's scandal first took over headlines, he's been forced to step down from his royal roles, as well as being stripped of his military honors. King Charles hasn't let Prince Andrew off easy, and for good reason, considering the widely publicized sexual abuse allegations that have been leveled against the duke.
Andrew has been far from pleased about the royal family's stance against defending him, especially since he has insisted on his innocence as the accusations against him have come to light. It's really no wonder that Andrew's current state of affairs makes Prince Harry's attempt to take control of his own narrative away from the media and the senior royals look particularly desirable. Consequently, Andrew is reportedly pursuing getting his own thoughts out into the world courtesy of another potentially incendiary royal memoir.
The truth about Prince Andrew's potential book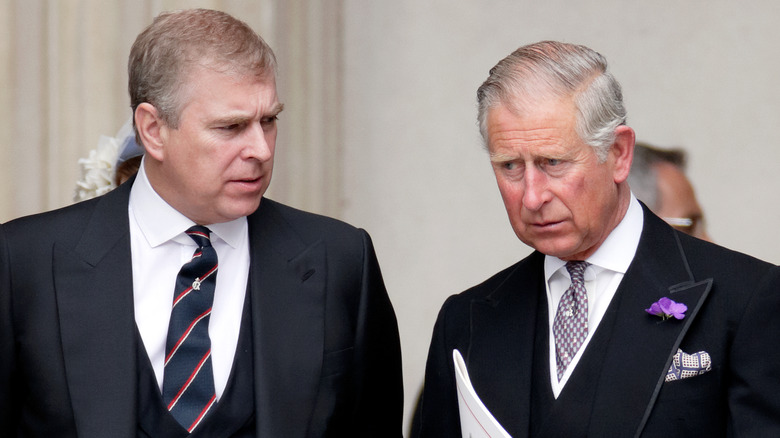 Max Mumby/indigo/Getty Images
Prince Andrew, Duke of York, is reportedly consulting authors in the United States about making his own tell-all memoir a reality. According to the Daily Mail, sources close to Andrew are referring to the potential book as "Spare 2.0," implying that the memoir could be just as impactful as Prince Harry's "Spare" has been. 
A source explained, "Andrew was the original spare, and there's plenty of material. Compared to Harry, he has a far greater depth of history to draw from. Writing a book would give him the opportunity to fully explain his association with Jeffrey Epstein and the resulting fall-out. But it would also be a fascinating insight into the inner workings of the Royals and their relationships."
It's difficult to imagine Prince Andrew's memoir being well-received considering the scandals surrounding him.  Yet, regardless of exactly how disgruntled members of the royal family choose to speak out against the senior royals, it's likely all equally nerve-wracking for folks with an infamous fixation on maintaining control of the narrative. No matter how the future of a possible "Spare 2.0" unfolds, it's likely that the senior royals will be working overtime trying to ensure that it's never released.