The List's Exclusive Survey Uncovers How Fans Feel About King Charles After Prince Harry's Book Release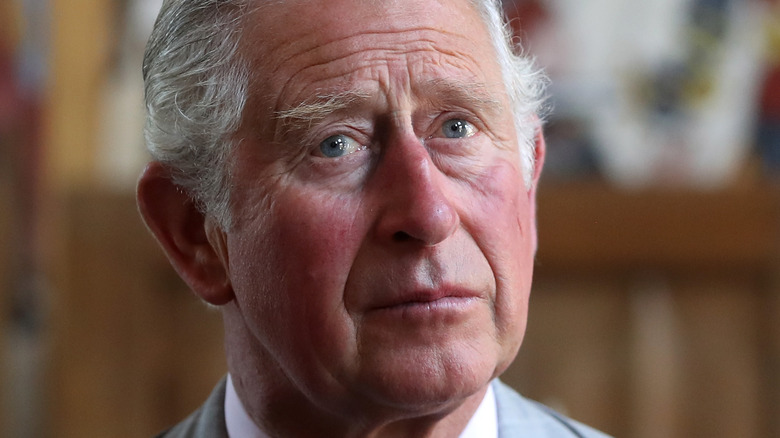 Chris Jackson/Getty Images
Things seemed tense within the royal family in late 2019, when Prince Harry, the Duke of Sussex, and Meghan Markle, the Duchess of Sussex skipped the traditional Christmas celebrations at Sandringham. Around the same time, Harry began being estranged from his older brother, Prince William. In the ITV documentary "Harry & Meghan: An African Journey," which came out in October 2019, Harry acknowledged that while the brothers still loved each other, they were "certainly on different paths at the moment." 
Sadly, that still seems to be the case, and not just for William and Harry either. During a "60 Minutes" interview, in January 2023, Harry admitted he wasn't speaking to either his brother or their father, King Charles III. The fallout is connected to the Sussexes' transition out of royal family life, which involved telling their side of the story in various interviews as well as in Harry's memoir.
The most startling revelations from Prince Harry's "Spare" didn't exactly show The Firm in the most flattering light, leading The List to question what fans think about Charles now. You might be surprised by the answers.
Fan perceptions of King Charles remain largely unchanged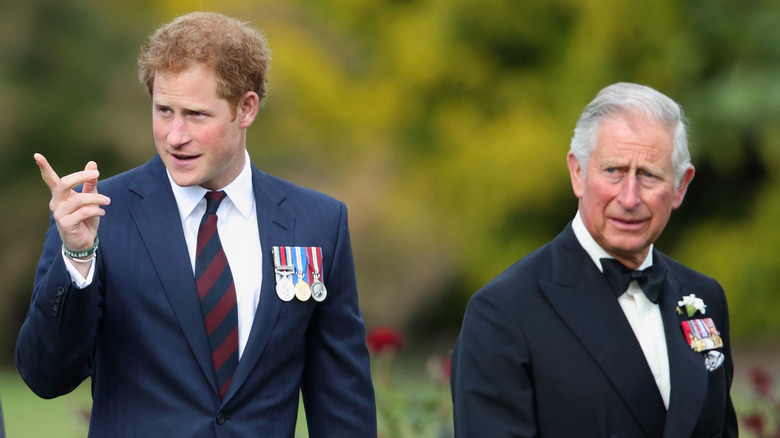 Max Mumby/indigo/Getty Images
Nearly a third (32%) of the 20,000 royal fans who answered The List's exclusive survey "What do you think about King Charles after hearing more of Prince Harry's side of the story?" confirmed: "I didn't like him before, my opinion didn't change." That was followed by 26% responding with, "I liked him before, my opinion didn't change." 
So, on the whole, the majority of royal fans weren't swayed one way or another by Harry's book. It could be that there wasn't a whole lot of new information included about Charles. In fact, according to the BBC, Harry's father actually comes off best of all the royals discussed in "Spare." Likewise, they claimed that what was included wouldn't challenge royal watchers' perceptions of the British ruler. 
An impressive 18% of respondents, meanwhile, now view Charles in a more positive light after learning more about Harry's perspective on his life with the royal family. And the same percentage answered: "I'm neutral." Most surprisingly, just 5% of respondents thought of Charles more negatively after the release of "Spare."
Whether Harry will write more about his father remains to be seen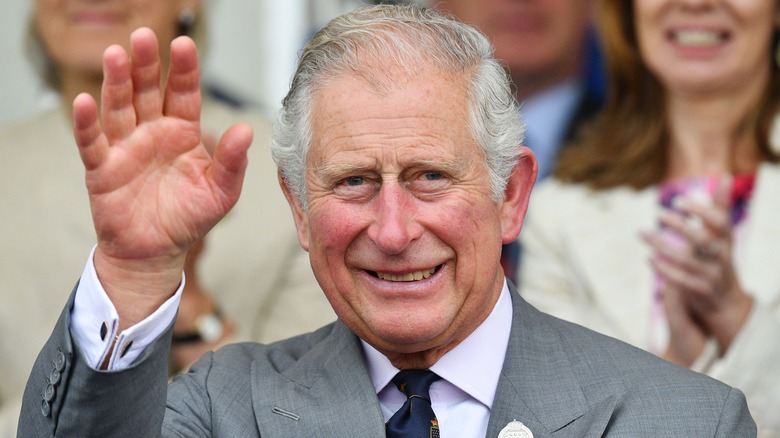 Wpa Pool/Getty Images
According to Prince Harry's memoir, King Charles III once joked about potentially not being his dad. Princess Diana infamously had an affair with Major James Hewitt, and Harry revealed that his father quipped, "Who knows if I'm even your real father? Maybe your real father is in Broadmoor, darling boy!" (via CNN). And while it was evidently said in jest, the Duke of Sussex acknowledged he wasn't amused by the comment.
And apparently, there's even more that could come out about the royals if Harry ever decides to pen another memoir. He informed The Telegraph that "Spare" could have been twice as long, but Harry knew he'd never be forgiven by his father or brother if certain things were made public. A YouGov survey of Britons found that Harry's reputation took the biggest hit of anyone in the royal family after the publication of "Spare." 
A whopping 68% of respondents disapproved of the Duke of Sussex following the book's release. In the same survey, Charles had a 62% approval rating. In the aftermath of the Sussexes stepping back from royal duties and the publication of "Spare," Charles reportedly ordered Harry and Meghan out of their royal residence. Though it's not been confirmed as having anything to do with the couple airing out The Firm's dirty laundry, the timing is certainly interesting.