King Charles Reportedly Ordered Harry And Meghan Out Of Their Royal Residence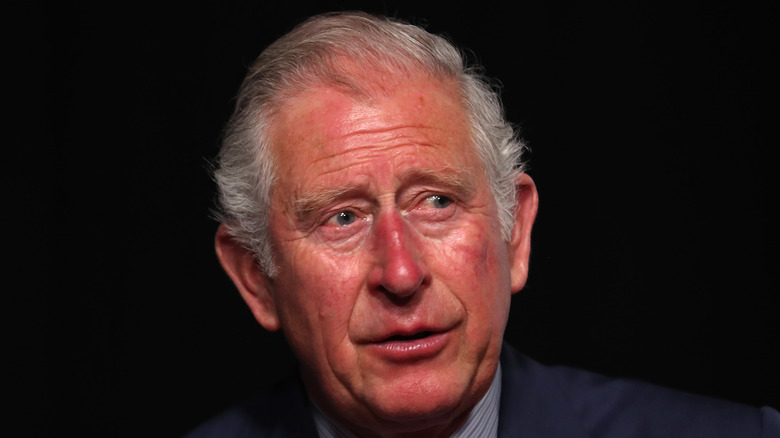 Wpa Pool/Getty Images
In 2018, Queen Elizabeth gave use of Frogmore Cottage to Prince Harry and Meghan Markle in honor of their marriage. The Duke and Duchess of Sussex spent £2.4m transforming the property from five subdivisions into a single family home. However, even though Harry and Meghan spent their own money on the renovations and paid a lease, Frogmore Cottage remains owned by The Crown Estate. These properties are only owned by King Charles while he's king, so he even he isn't allowed to sell them.
Amid the cost of living crisis in the UK, Charles is looking to reduce royal expenses and reshuffle royal housing. The king plans to discontinue Prince Andrew's £249,000 annual allowance from the Duchy of Lancaster by April. This could mean Andrew won't be able to afford to live at Royal Lodge, his lavish estate. Although his rent is only £13,000 a year and he signed a 75-year lease in 2003, Andrew is responsible for the estate's upkeep. According to Yahoo! News, in 19 years, Andrew has spent over £7.5m, amounting to an annual cost that's more than his Duchy of Lancaster allowance.
Andrew doesn't want to move, but if he can't afford to pay his bills and breaks the lease, Royal Lodge will then go back to Crown Estate, aka King Charles. However, Charles doesn't intend to leave his younger brother without a place to live. Instead, the monarch would like to see him move into a smaller property that's close to Prince Harry and Meghan Markle's hearts.
King Charles wants Harry and Meghan to leave Frogmore Cottage so Andrew can live there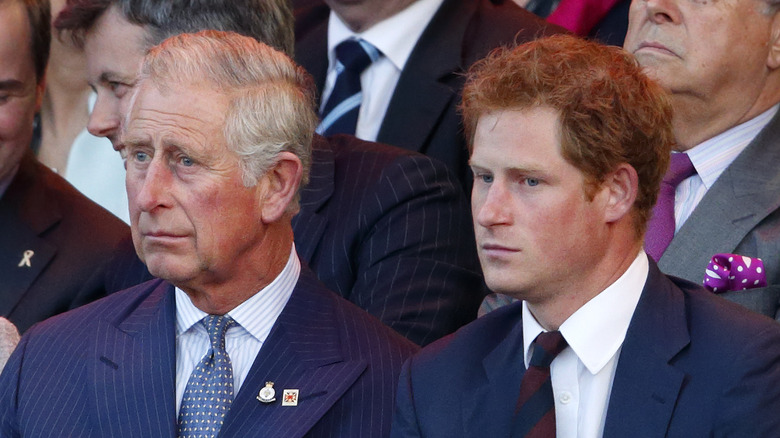 Max Mumby/indigo/Getty Images
According to Page Six, the day after the release of Prince Harry's bombshell memoir, "Spare," King Charles told Harry he had to relinquish Frogmore Cottage. While Frogmore is full of Harry and Meghan's personal possessions, they only lived there for six months before settling in California. Since 2020, they've only stayed there during visits, like funerals or the Platinum Jubilee. "Charles has made it quite clear he wants to reduce the size of the royal estate," one of the monarch's friends told The Daily Beast. "It's not a good look for a house to be sitting empty so it can accommodate Harry and Meghan once in a blue moon."
However, given his timing, royal expert Duncan Larcombe feels Charles' actions are a reaction to "Spare." "This is revenge and it's revenge very cold and will probably have taken [Harry and Meghan] by a fair amount of surprise I would guess," Larcombe told TalkTV. A minute later, Larcombe revised his word choice from "revenge" to "consequences, saying " Consequences to Harry and Meghan for what is seen in the royal circle very much as a huge betrayal by them."
While Charles originally wanted them to move out within weeks, he extended the deadline to early summer. "It all feels very final and like a cruel punishment," Harry and Meghan's friend told Yahoo! News. "It's like [the family] want to cut them out of the picture for good."
Cost-cutting is King Charles' top priority, especially with nonworking royals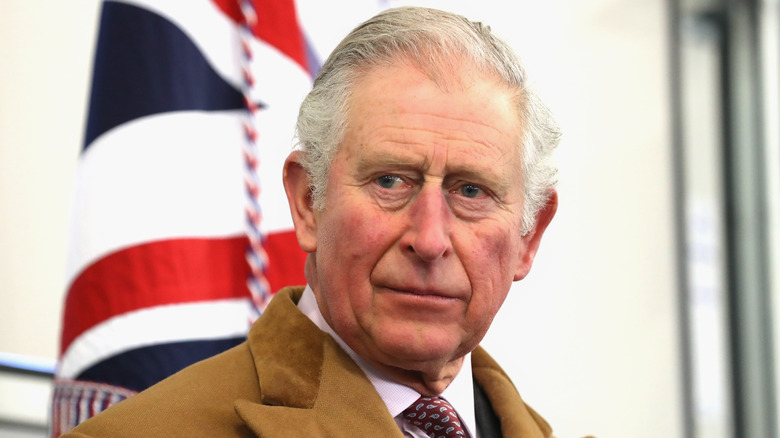 Chris Jackson/Getty Images
Unlike the proposed plan for Prince Andrew, King Charles hasn't offered Prince Harry and Meghan Markle, Duke and Duchess of Sussex, an alternative home. "This eviction surely spells the end of Harry and Meghan's time in the UK," an insider predicted, speaking to The Sun. Harry has repeatedly raised security concerns about his family's safety when they are in the UK. Frogmore Cottage benefited from the built-in security coverage included with the property and extending to nearby Windsor Castle. Now that they won't have access to Frogmore, it would make visits to the UK more complicated. Harry might have to consult with his family to find accommodations or risk the less secure option of a hotel stay.
As for Andrew, a move from Royal Lodge to Frogmore would be a significant downsizing. Royal Lodge boasts 30 rooms and 98 acres of opulence, while Frogmore is a more modest property with five bedrooms. Sarah Ferguson, Andrew's ex-wife, also lives there and doesn't want to move. "Sarah is going to try and raise the money he needs," a friend told The Independent. "It is seen as a significant loss of status for him to lose his home."
Meanwhile, Charles is focused on frugality, as royal expert Duncan Larcombe told TalkTV. "He wants a monarchy more watertight from criticism about the hangers-on, the extras in the family that of course the taxpayer in one form or another end up having to pay for."