Hosting HGTV's Barbie's Dreamhouse Challenge Is A Dream Come True For Ashley Graham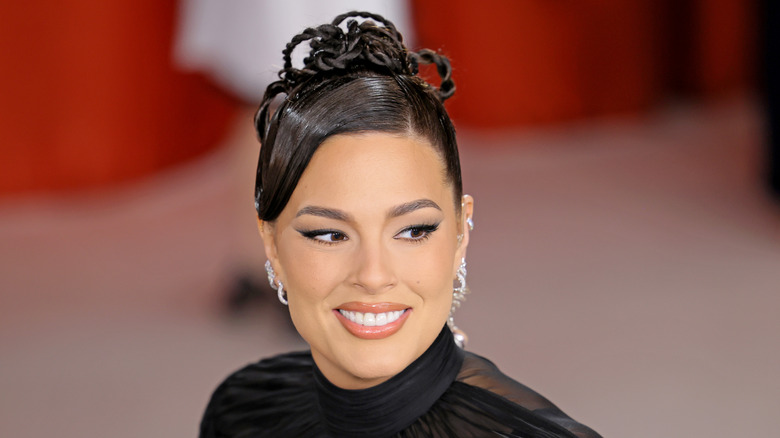 Neilson Barnard/Getty Images
Model Ashley Graham has long been a champion of the body positivity movement and for body diversity in the fashion and modeling industry. In 2016, she became the first size 14 model to appear in a swimsuit issue of Sports Illustrated, telling the publication that her inclusion was a "huge stepping stone for, for women, my size to just be accepted as a normal average woman." Both British and American Vogue have featured her on their magazine covers as well.
In recent years, Mattel has joined in on the push for body positivity and inclusivity by adding Barbie dolls of different sizes. In 2016, Mattel released an Ashley Graham Barbie doll without a gap in the thighs, per Graham's request. "It's okay for your thighs to touch, despite society saying that a 'thigh gap' is more beautiful," she stated to the Hollywood Reporter. As of 2023, Graham is adding another Barbie connection to her ever-growing resume, this time as the host of HGTV's "Barbie Dreamhouse Challenge."
Hosting Barbie Dreamhouse Challenge feels full circle for Graham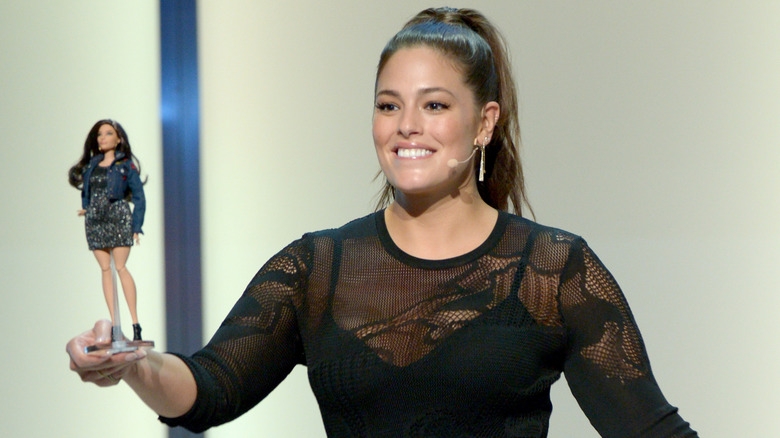 Matt Winkelmeyer/Getty Images
In light of Barbie coming to the big screen in the film "Barbie" starring Margot Robbie, HGTV has a new competition show called "Barbie Dreamhouse Challenge." Eight teams comprised of familiar faces from HGTV shows will design, build, and decorate a house inspired by the Barbie Dreamhouse. Some of these faces include Ty Pennington, Christina Hall, and Egypt Sherrod. Fans will get a chance to win a stay at the Dreamhouse once it is finished at the end of the series.
Ashley Graham is ecstatic to host the show. "I cannot wait to see Barbie's signature style get the life-sized treatment in an actual home. She holds such a special place in my heart, especially since Mattel created a one-of-a-kind doll of me back in 2016. It feels like such a full circle moment now that I have a hand in the creation of her real-life Dreamhouse," she stated she said to HGTV.
Mattel has been creating Barbie Dreamhouses since 1962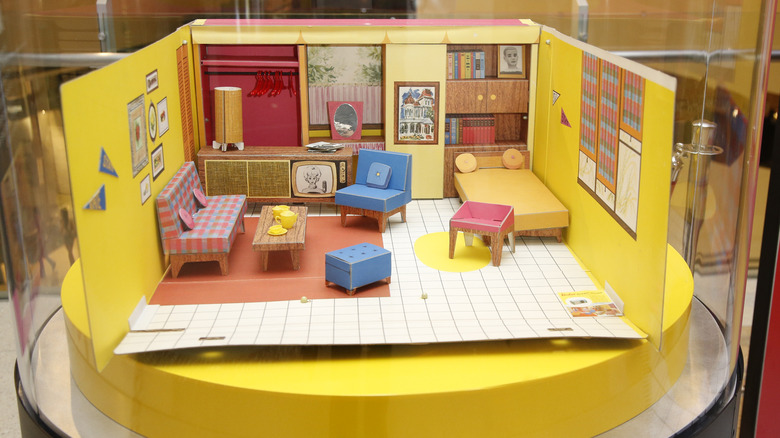 Gabe Ginsberg/Getty Images
"Barbie Dreamhouse Challenge" will pay homage to the decades-long history of Barbie. Different rooms in the Dreamhouse will be styled in different decades, from the 1960s through the 1980s. They won't forget about Ken, either. A room called "Ken's Den" will be included in the Dreamhouse, per HGTV. 
Mattel unveiled the first Dreamhouse for Barbie just three years after releasing the first doll. This 1962 Dreamhouse was a ranch house made of cardboard. The houses eventually grew to include elevators and sun decks and were obviously upgraded from cardboard to more durable materials. As if Barbie herself was not iconic enough, design magazine PIN-UP worked with Mattel to release the book "Barbie Dreamhouse: An Architectural Survey."
What elements make a dreamhouse for Ashley Graham? She explained to PureWow that she loves the "big, comfy couch" from Amazon Home in her New Jersey backyard. Perhaps the finished Barbie Dreamhouse on HGTV should include one too.