Chyler Leigh Weighs In On The Way Home Kiss That Pushed Hallmark 'Boundaries'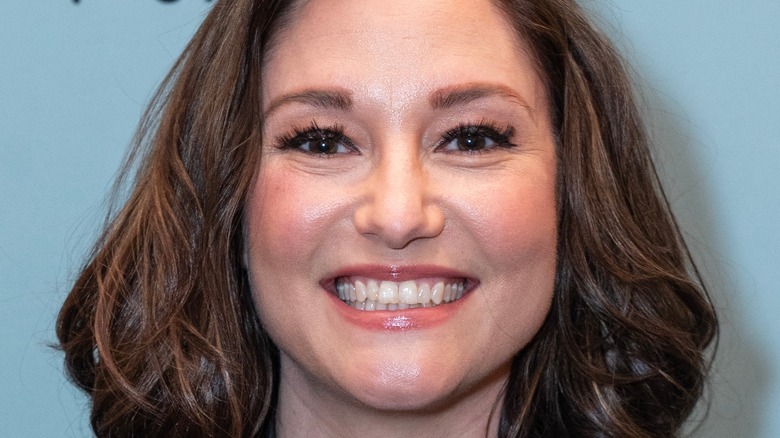 lev radin/Shutterstock
The Hallmark Channel has been known for its wholesome content since the network was founded in 2001. Its movies are often centered around a feel-good storyline, and there is always a happy ending. While the content produced by the channel may not always be of the highest caliber, many viewers love them because they are a way to escape the stress, pain, and struggles of everyday life. In Hallmark's world, everything always works out in the end.
However, Hallmark has not always had the greatest track record when it comes to diversity. Until recently, the majority of the cast in these films were white, and rarely any LGBTQ+ representation was seen. The network decided to make changes, which led to some of its biggest stars like Candace Cameron Bure leaving the network.
The change to Hallmark content also led to more risque moments between its stars, and Chyler Leigh is no stranger to this new style. She recently opened up about the kiss that pushed boundaries on "The Way Home."
Leigh dished that the passionate smooch was racy by Hallmark standards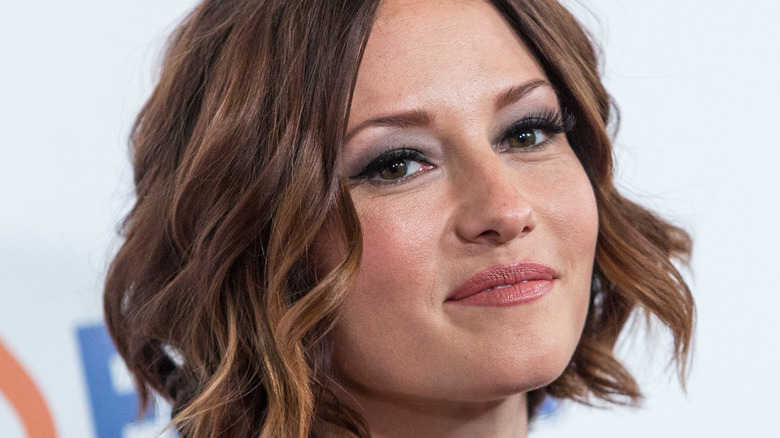 Press Line Photos/Shutterstock
The first season of Hallmark's latest series hit, "The Way Home," recently came to a close. Throughout the inaugural season, fans couldn't get enough of Kat, played by Chyler Lee, and the romance that was blossoming between herself and her longtime friend, Elliott (played by Evan Williams). During an episode, the romance between the pair reached its peak with a risque kiss that broke boundaries on the network.
"They were saying like, 'Hey, we're pushing the boundaries on this show, so when you kiss, get it,'" Leigh dished to TVLine about the passionate kiss, which was far from the norm on Hallmark. "We were like, 'OK, we're gonna 'get it.' I don't know if you're going to use it all, but we're gonna get it, and they did." She added, "I was like, 'Ooh, that's fire!' I think that's kind of racy for Hallmark if I do say so myself."
Her co-star also opened up about her thoughts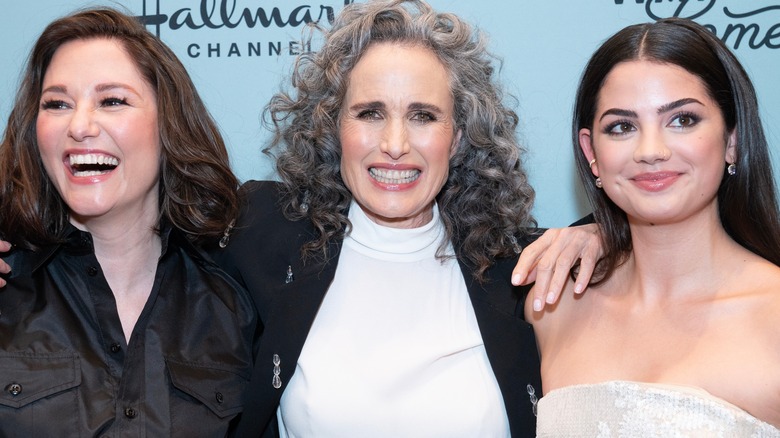 lev radin/Shutterstock
"The Way Home" is one of the latest series on The Hallmark Channel that has captivated fans. The cast includes Hallmark legends like Andie MacDowell and Chyler Leigh, and an up-and-coming actor, Sadie Laflamme-Snow. They deal with not only the ups and downs of three generations under one roof, but also the twist that they can time travel between periods. As they travel through different moments in the family's past, they attempt to address trauma to better their existing relationships.
Leigh is not the only member of the cast who has opened up about their experience on the show. While Leigh discussed the racy kiss between herself and Evan Williams, MacDowell had to conquer a fear of playing her younger self on the show.
"I had to play myself in 1999," she told Prevention. "And that was a little scary because, you know, I'm an older woman. And we did some stuff with makeup and I wear a wig and everything, and they use a hustle blend lens, which is a portrait lens that gives kind of a diffused, matte [look] — it gave sort of a magical feeling."