The Touching Reason Kristoffer Polaha Adores Working For Hallmark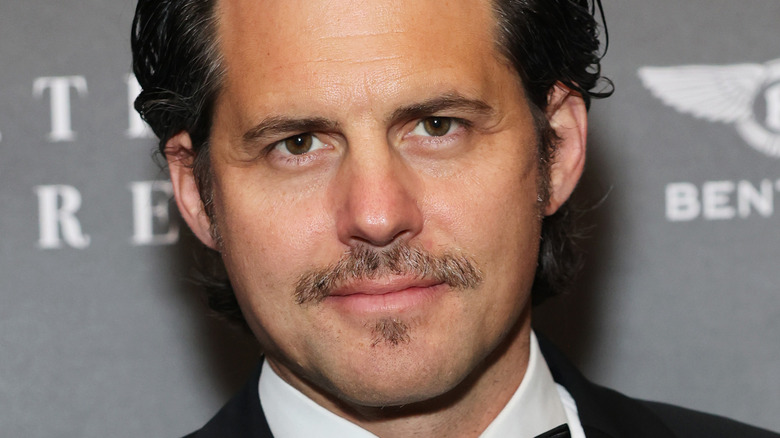 David M. Benett/Getty Images
If you're one of the many people who consider Kristoffer Polaha to be one of the reasons you love to watch Hallmark movies, get ready — you're about to love the actor even more. It's clear from interviews with our favorite Hallmark actors that there are plenty of reasons why these stars are crazy about being a part of this beloved network. However, one of the reasons Polaha loves being one of the network's go-to stars is a little bit different and undeniably sweet.
Since appearing in his first movie for the Hallmark Channel opposite none other than Meghan Markle back in 2016, Polaha has starred in 10 Hallmark Channel originals and become one of the network's best-known stars. Most recently, he appeared in one of the Hallmark movies that premiered in March 2023, "Winning Team," a love story about soccer. Despite his already-hefty resume with the network, it seems he's just getting started. In fact, he told TV Insider that he's hoping to sign on for more movies like his latest. "I haven't done a lot of non-Christmas movies other than the mysteries," Polaha told the publication. "I was like, 'I do want to do more throughout the year. I would love to extend that.' I'd love to tell more stories in the way that they do on Hallmark." The uniquely wholesome stories that Hallmark has mastered are close to Polaha's heart, but there's another reason he isn't going anywhere, and it has to do with his grandmother. 
The love between Hallmark fans and Kristoffer Polaha is mutual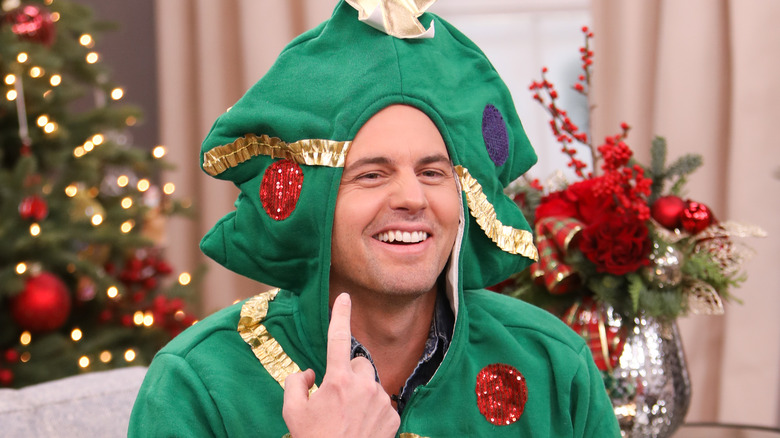 Paul Archuleta/Getty Images
In a guest column for The Hollywood Reporter, Kristoffer Polaha shared a special reason why Hallmark is so close to his heart. "I'm leaning in, because my 91-year-old Nana finally thinks I've made it in Hollywood because I'm on Hallmark," he wrote for the publication. "People her age remember the stores and the tangible products of a major household name brand. I'm leaning into them because they are leaning into me and showing me the love." He went on to share just why the network's subject matter is so special, saying, "Mildly put, I love acting for Hallmark ... Love is the theme of every Hallmark movie. The leads fall in love every time, whether over baking, on a book tour, ice-skating, tree lighting, protecting old traditions and old homes or while on safari. The audience knows what's going to happen, and yet, it's that familiarity that's drawing them in."
Unlike some of the Hallmark Channel's go-to stars, Polaha hasn't signed an exclusive deal with the channel. Even so, he hasn't ventured out to Hallmark's competitor network, Great American Family. It seems based on Polaha's statements about Hallmark, he has every intention of sticking with the network that he calls home — and all signs indicate that he will make his Nana very, very proud.