The Hallmark Movies You Can Expect To See In March 2023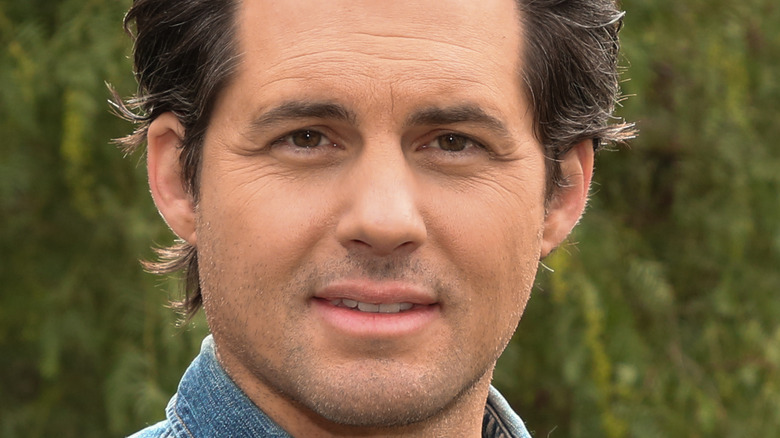 Paul Archuleta/Getty Images
As the month of love winds down, you can still get your dose of romance on the channel of love. There are so many reasons people love to watch Hallmark movies, and while the Hallmark Channel is known for its Countdown to Christmas and holiday the network continues to serve up brand new rom-coms all year round. With Valentine's Day behind us, the Hallmark Channel is ready to usher in spring and make sure that March comes in like a lamb –– at least when it comes to our movie-viewing. 
With familiar faces introducing us to brand new characters we're ready to get to know, there's a little something for everyone coming up this month, with five new movie premieres in store. Whether you're a romantic comedy fanatic or more of a mystery aficionado, the Hallmark Channel is sure to keep us feeling the love. Sorry basketball fans, there's a new March madness in town, and we're Hall-marking our calendars for the movie premieres now.
The Hallmark Channel's March lineup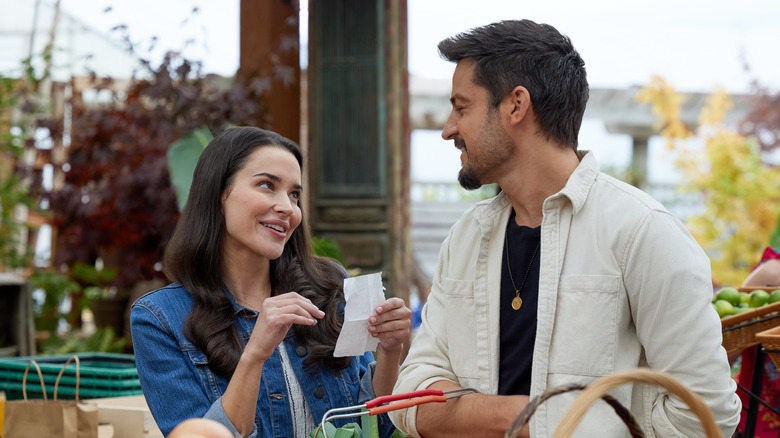 Allister Foster/Hallmark Media
The first new movie that will grace our screens this month is called "Game of Love" and will star Hallmark sweetheart Kimberley Sustad and "Holiday Heritage" star Brooks Darnell. The film follows a love story that plays out between two characters who are designing a game that's all about finding love. "Game of Love" will premiere at 8 p.m. EST on Saturday, March 11.
The following weekend on Saturday, March 18, we'll get to see another new movie that fits into that love games theme. "Winning Team" stars Hallmark leading man Kristoffer Polaha as Ian, a soccer coach, who pairs up with Emily, a professional soccer player, to coach a young team to the playoffs. Emily is played by Hallmark Channel newbie Nadia Hatta.
The final March movie premiere on the original Hallmark Channel will be "Picture of Her," which will air at 8 p.m. EST on Sunday, March 25. The film stars Rhiannon Fish, who you may recognize from one of her many Hallmark acting credits, like playing the leading lady in "The Christmas Retreat" or "A Royal in Paradise." Fish plays Beth, a woman who unexpectedly finds herself on the cover of a magazine and sets out to discover who was the man behind the camera when her photo was taken. Said photographer is played by Hallmark fan-favorite, Tyler Hynes.
March on Hallmark Movies & Mysteries
Kathy Hutchins/Shutterstock
Luckily, The Hallmark Channel isn't the only channel that will be home to some brand new movie premieres this March. Hallmark Movies & Mysteries has two of its own premieres in store. Hallmark star Paul Campbell returns for "The Cases Of Mystery Lane," which follows his character, Alden, as he embarks on a secret career change. While studying to become a private investigator without telling his wife, Birdie (played by Aimee Garcia), Alden becomes involved in a murder investigation. While Alden believes that revealing his secret to Birdie may help him crack the case, he begins to worry that he's not the only one in his marriage with secrets. "The Cases Of Mystery Lane" will premiere at 7 p.m. EST on Sunday, March 19.
Last but surely not least in the lineup is "Unexpected Grace," which premieres on Sunday, March 12. This story follows Grace played by Erica Tremblay. If that name sounds familiar, you may recognize Erica from her role in the 2019 reboot of "The Twilight Zone" or from one of her earlier Hallmark movies, like "Perfect Match" or "Hope at Christmas." Or, maybe you see the resemblance between Erica and her award-winning big brother, Jacob Tremblay. In the movie, which also stars Erica Durance and Michael Rady, Grace embarks on a mysterious pen pal relationship that triggers some unexpected events. With a lineup like this one, we're about ready to spend all of March in a month-long movie marathon.