Royal Expert Says Queen Camilla's Coronation Crown Choice Has More Meaning Than Meets The Eye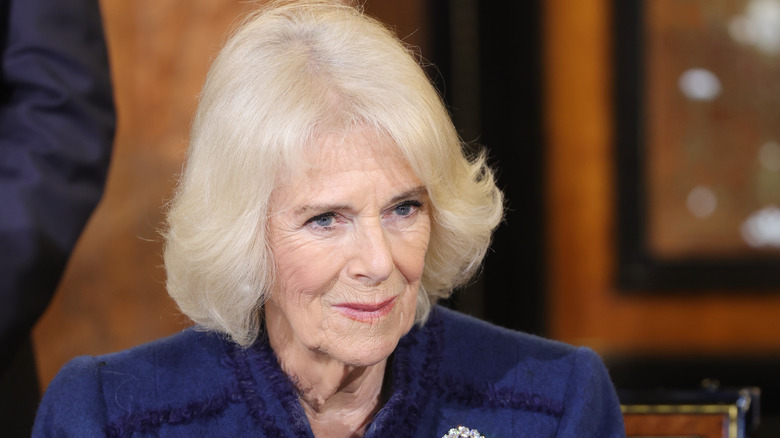 Chris Jackson/Getty Images
As May 6th fast approaches, royals will have to follow plenty of rules at King Charles' coronation. Amidst rumors that Queen Camilla might buck coronation tradition in various ways, she's recently made a decision that seems simple but actually bears quite a bit of significance and meaning.
The coronation, of course, will be one of King Charles III's most important days, as his reign as king will officially begin. But, this day will have just as much weight for Queen Consort Camilla, who has had plenty to endure over the course of decades to get to be by Charles' side and take over as queen consort. The title chosen for Netflix's royal drama series, "The Crown," says it all regarding just how important a certain accessory is to the royal family. As a result, Camilla had a massive and historic decision to make when it came time to select her coronation day crown. 
She has officially made her choice and committed to a coronation crown. And, as we expected, with any crown she could choose, her selection is making waves. The crown in question has some serious symbolic implications that Camila surely took into consideration when taking her pick. According to one royal expert, there are two "real messages" behind the queen consort's decision, and they have something to tell us about the reign ahead (via Express).
Camilla's coronation crown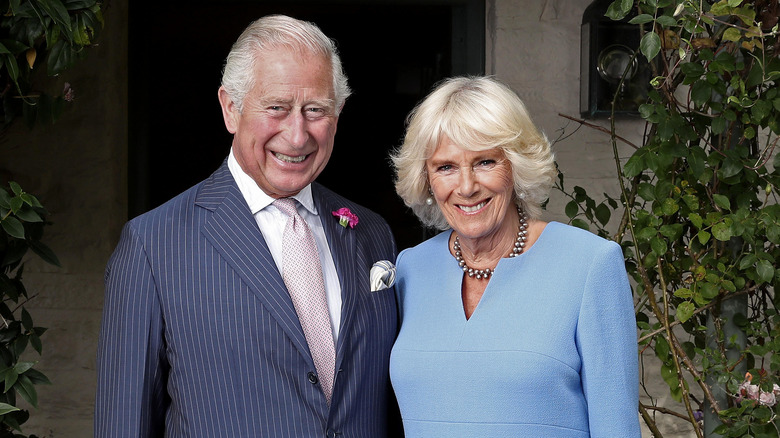 Chris Jackson/Getty Images
Considering the importance of Queen Consort Camilla's royal role, she surely had her pick of coronation crown. In February, it was announced that Camilla selected Queen Mary's crown for the occasion. The crown's Koh-I-Noor diamond has caused controversy considering its link to the royal family's history of colonialism. The diamond will be removed and replaced with Queen Elizabeth II's diamonds.
According to King's College London visiting research fellow in Theology, Dr. George Gross, there was much more to this choice than aesthetics. Camilla could have had a crown made for her, but Dr. Gross explained to Express, "... why make a new crown when you've got so many in the locker? Given the cost of living crisis, I think it just makes sense to reuse one they've already got." Furthermore, Dr. Gross believes, "it's also not wanting to make too bold a statement. I think this is trying to do this in a very sensible, very considered [way], they know this is a big magnificent occasion, but they also know that we're in a cost of living crisis. So care is being taken."
Additionally, this crown speaks to one of King Charles III's goals as king. Dr. Gross says, "it plays to the whole climate change green agenda that if you make something new, there's more energy used in that and so on; it's also being caring towards the planet." Ultimately, it's clear that Camila intends to walk the walk when it comes to their beliefs.