Queen Camilla Might Buck Coronation Tradition For Prince William's Sake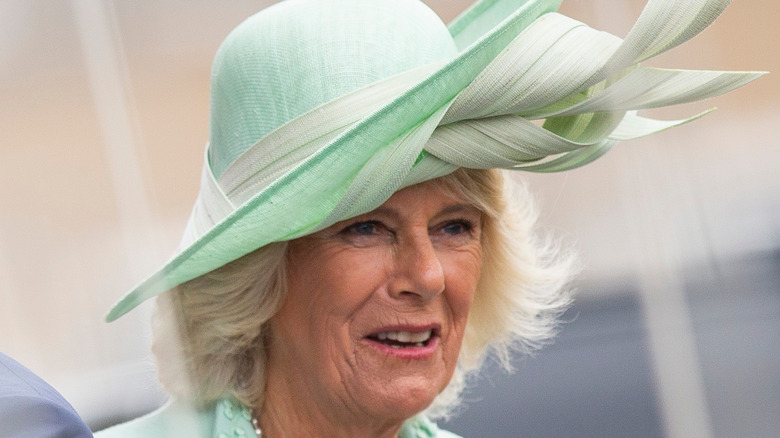 ComposedPix/Shutterstock
King Charles III and his wife Queen Consort Camilla will be taking part in the ancient tradition of a formal coronation on May 6, 2023. While many of the centuries-old traditions involved with the coronation of the British monarch will still be employed, there are some aspects that the royal family has decided would no longer be in good taste, considering how times have changed. 
For instance, Camilla has decided she won't be wearing the crown featuring the infamous Koh-i-Noor diamond, as it has long been a symbol of British colonialism and would have been likely to spark controversy if worn by The Queen Consort on the day of her coronation (via Express). Instead, Camilla will be wearing Queen Mary's crown, which has been adjusted to Camilla's specifications. She chose to modify an existing crown rather than having a new one made in order to align with King Charles' environmentalist values.  
Along these same lines, Camilla might decide to take into account another modern value by potentially choosing not to take part in a coronation tradition that has lasted since 1685. 
Prince William's influence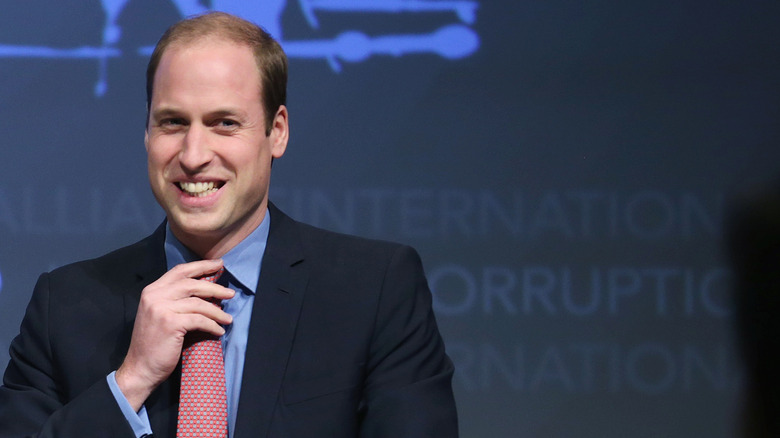 Chip Somodevilla/Getty Images
For centuries now, every single Queen Consort of England has held the traditional ivory scepter during her coronation, but according to a report from Private Eye magazine, Camilla might not use this scepter when she is crowned Queen Consort on May 6 (via Express). The scepter in question was made for Mary of Modena, Queen Consort to King James II; it is three feet tall, made entirely of ivory, and features a white dove at the top to represent the Holy Spirit in Christian tradition. It's possible that Camilla's stepson, William, The Prince of Wales, is relevant to these reports. 
William has long-been an outspoken critic of the ivory trade, which has been responsible for the slaughter and poaching of countless elephants over the course of centuries. For instance, last summer, when a United States court convicted Moazu Kromah of conspiracy for trafficking millions of dollars worth of elephant tusks and rhinoceros horns, Prince William was publicly pleased about the decision and praised the court. 
While many are on William's side and approve of Camilla's decision, others feel it amounts to "virtue signaling." However, a spokesperson for Buckingham Palace called the claims "inaccurate," so royal fans might see the scepter at the coronation after all. 
Prince William's history fighting the ivory trade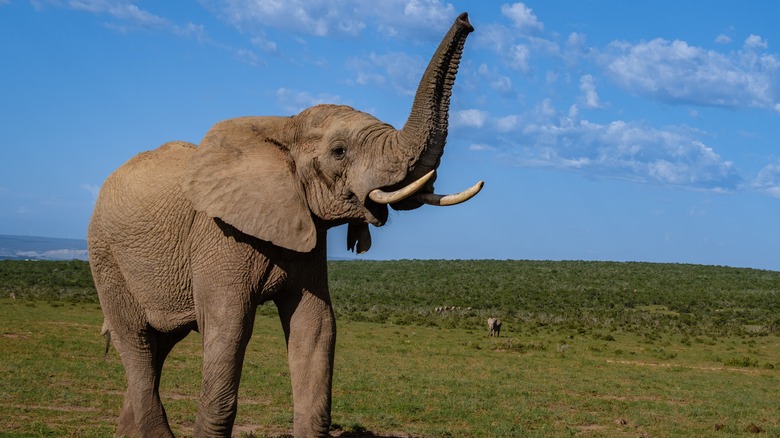 fokke baarssen/Shutterstock
Anyone who has been following Prince William's history and the causes to which he has dedicated his time is likely to understand why Queen Consort Camilla may find it distasteful to hold an ivory scepter during her coronation. After all, it might be seen as hypocritical for one major royal to have spent years publicly calling out the evils of the ivory trade only for another one to use an ivory prop in front of the entire world during a major ceremony. 
Back in 2016, for instance, Prince William spoke at an international conference in Vietnam, where he urged the British government to place a complete ban on the domestic trade of ivory in the United Kingdom (via The Independent). At the time, he told his audience that elephants were still being slaughtered and poached in what he called "horrifying numbers." And citing a then-30 percent decline in the number of African Elephants, he went on to say that even though some efforts had been made to protect these creatures, a "betting man would still bet on extinction" unless more was done to curb the ivory trade and protect the endangered elephant. 
Prince William urged all nations to institute a total ban on the ivory trade, saying, "We know now what previous generations did not – ivory treated as a commodity is the fuel of extinction." He went on to state that, "Ivory is not something to be desired and when removed from an elephant it is not beautiful. So, the question is: why are we still trading it? We need governments to send a clear signal that trading in ivory is abhorrent."