French Girl Bangs Are The Chic Way To Adopt The Hair Trend If You Can't Commit To The Bob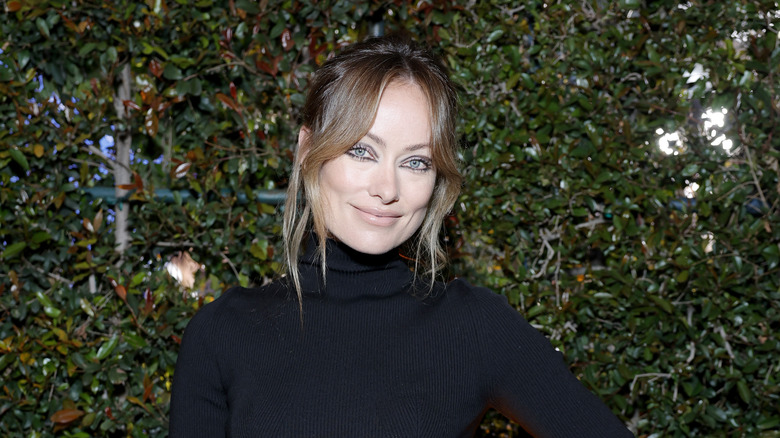 Stefanie Keenan/Getty Images
We may receive a commission on purchases made from links.
After 2022 saw the rise of '90s blowouts, layered bobs, and voluminous curls, 2023 is aiming for a slightly messier spin on the trends of the year before. This year, we're all about shags with wavy, curly hair, wet hair, and (gasp!) side parts. One trend that doesn't seem to be leaving anytime soon? Bobs. From face-framing bullet bobs to the uber cool bixie, taking a pair of scissors to the strands is all the rage. The sexily disheveled, mussed up bobs worn now are close relatives to the shaggy bobs of the '60s and '70s. A style that grew popular during the Roaring '20s, bobs were once sleek, chin-grazing styles. Now, they look effortlessly cool. Yet, don't be fooled by their easy appearance.
Short hair can be tough to maintain. It involves regular trims every few weeks and limited styling options. Additionally, it can be jarring to chop inches off your hair. If you're still traumatized by the bowl, cut you received in elementary school, cutting your hair drastically may be the last thing you want. To get the look of a wispy bob without actually getting a bob, try out the French girl bangs first.
What are French girl bangs?
Harbingers of style and fashion, French women are often looked up to for their seemingly uncomplicated approach to beauty. Similar to the curtain bangs that Brigitte Bardot pioneered, French girl fringe is longer, face-framing bangs that hang delicately around the face, reaching down to the jaw. They're lengthier than typical bangs and involve a center part that gives them a fun, flirty look.
Before going to the salon, find hair inspo that actually matches the kind of hair you have. If you have a different hair texture or curl pattern than your inspiration pic, the result won't end up the way you want it to. Work with your hairstylist to find a style that works best for you. Getting layers can also help to transform the look. More layers can help the hair have more volume and texture, which is what French girl hair is all about.
How to style French girl bangs
While bangs are cute, the first wash after the salon leaves a little sting of regret when you realize that you will have to keep styling your bangs all on your own. However, styling French girl bangs isn't too difficult. After washing and towel drying your hair, part it down the middle. Tie the rest of your hair back so you have just your bangs to work with. Apply a heat protectant and a mousse if you want some volume. The John Frieda Volume Lift Air Whipped Foam gives fine hair a lightweight feel and extra lift.
Place a round brush under the bangs and brush it down and out as you blow dry. Then, separate the bangs to either side and use a round brush on top of the hair this time, curving it away from your face as you blow dry. When done, dry the rest of your hair as normal, using the round brush as needed to give it the blown out look.