How To Make Curtain Bangs Work For Your Face Shape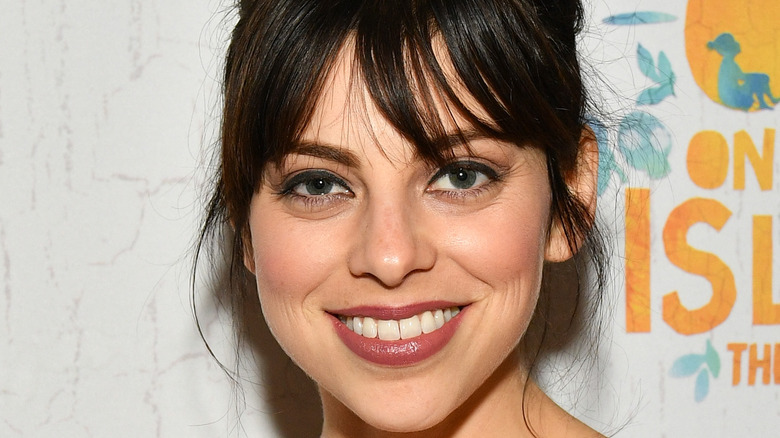 Dia Dipasupil/Getty Images
Perhaps one of the most agonizing decisions you can make in life concerns your hair. Yep, that's right — the decision to get bangs can even be a tough one for your therapist to answer. Will bangs look good framing your face? What kind of bangs will look good with your particular face shape? And then, the most dreaded question of all: What will you do if your new bangs look terrible once you've made the commitment and chopped off your long locks?
If you want to get bangs, but are worried about experiencing buyers remorse post-haircut, there is one style of bangs that works well on every face shape. As Glamour reports, curtain bangs, or shaggy, face-framing bangs, (celebrities like Hilary Duff, Dakota Johnson, and Selena Gomez have rocked curtain bangs in the past) work well on nearly every face shape due to their versatility. "Curtain bangs are the gateway to bangs, because they're super versatile," Emily Heser, a stylist at Cutler Salon in New York City, told the outlet. "They're long enough to grow out or pin back if you want, but they can also be cut into a shorter look."
Perhaps the most important thing to keep in mind while sporting curtain bangs is that they will require consistent maintenance to keep them at their best. "The best way to maintain a good curtain bang is to keep them the perfect, most effortless length, which means trimming them often," celebrity hairstylist Ashley Streicher told Byrdie.
Curtain bangs work for every face shape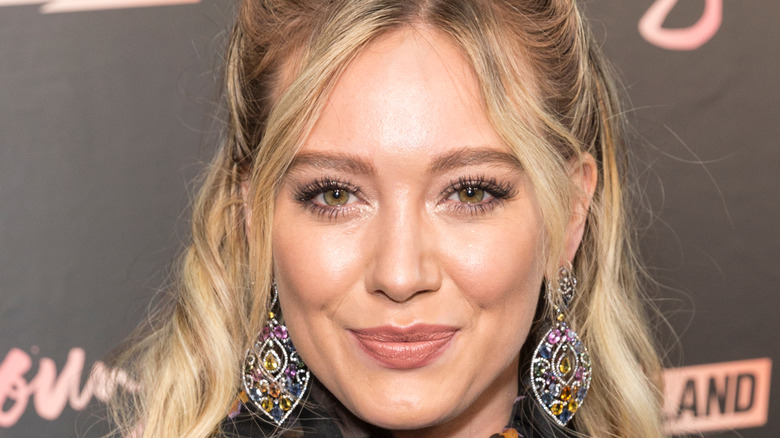 lev radin/Shutterstock
If you have a rounder face shape with full, accentuated cheeks, opting for curtain bangs that are "thin, wispy, and textured" is your best bet, notes Mane Addicts. To achieve a texturized look, apply texturizing sprays and dry shampoos that will add some volume and texture to your curtain bangs. However, if you possess a longer face shape, Latest Hairstyles suggests sweeping out your curtain bangs with a round brush. Adding additional layers at the shoulder will also work wonders to add fullness to your face.
Those with a heart-shaped face, characterized by sharp cheekbones and a smaller chin, should balance out a thinner jawline and wider forehead by styling curtain bangs with a center part and smooth, swoopy layers created by blow-drying hair with a round brush. If you have a stronger jawline and high cheekbones, which is often referred to as a square-shaped face, balance those sharp angles with a deep center part and short, wispy fringed curtain bangs, per Mane Addicts.
Face shape aside, is it possible to maintain curtain bangs when you have curly hair? As it turns out, curtain bangs actually work incredibly well for those with curly hair. Hairstyle Sierra Kener told StyleCaster that curly curtain bangs can be styled with gel or styling cream and then blown dry until the hair is about 80% dry. Then, you'll need to add a bit more gel or cream while twisting and scrunching the hair until you achieve the perfect curly 'do.