Yes, Your Skin Type Can Change - Here's How You Can Tell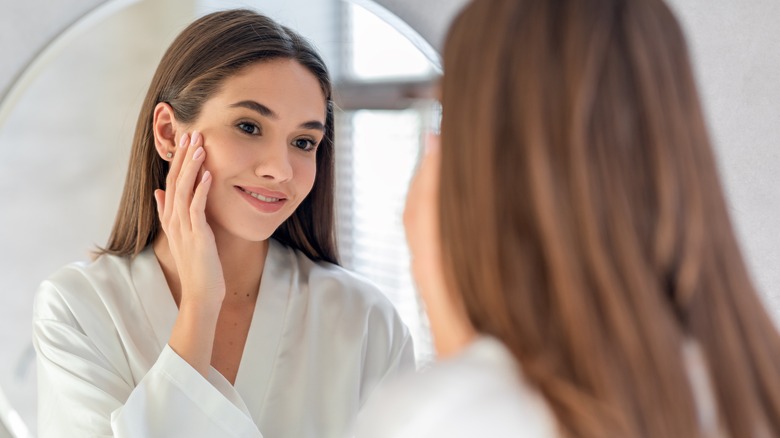 Prostock-studio/Shutterstock
Getting to understand the truth about your skin type can be challenging, but what happens when you start to notice that your skin type is changing from what you're used to? When you notice your skin change from dry to oily or vice versa, you may be left wondering where to go next with your skincare routine.
Michele Green, M.D., a New York City-based board-certified dermatologist, tells Byrdie, "Yes, your skin can transform from oily to dry, combination, or sensitive, but it doesn't just happen on its own. Factors like climate can cause minor or major adjustments to your skin type." However, Dr. Joshua Zeichner, M.D. says your skin type "is not something that changes with the season," and he says, "The only exception is that oily skin can become dry skin with age" (via Women's Health). Both Green and Zeichner are right in a way.
Your skin type can change when dealing with different environments or changes in your hormones, diet, and stress levels, but these changes may not be permanent. While only temporary, it is an adjustment dealing with dry skin for the first time when you're used to having oily skin.
Ways to tell if your skin type has changed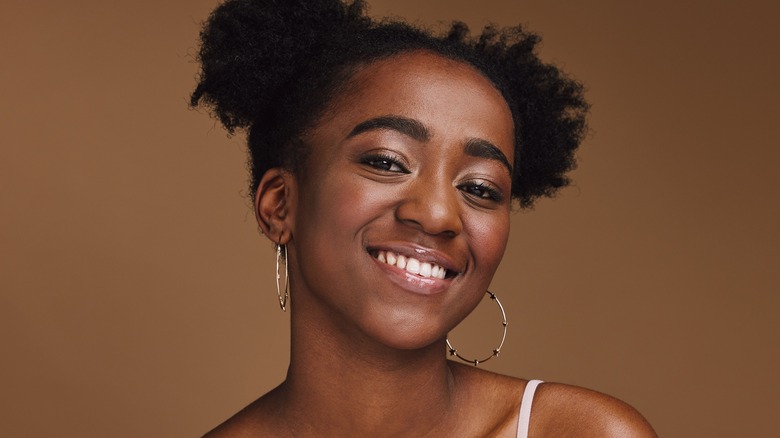 PeopleImages.com - Yuri A/Shutterstock
One way you can tell whether your skin type has changed is to check for any noticeable changes in your appearance or the way your skin feels. If your skin is itchy and flaky, it may be leaning towards the drier side (via Renee Rouleau). When your skin looks and feels more greasy and has shine to it, your skin could be oily. Other indicators of a shift in skin type are red, irritated skin as well as new fine lines. It's also possible for your skin to change to a combination type, which is when your skin is both oily and dry. 
Another indication that your skin type has changed is if you notice that your products are no longer as effective as they once were. When your go-to staples aren't doing what they once did, it's time to adapt to the changes in your skin and invest in something new.
How to change your skincare routine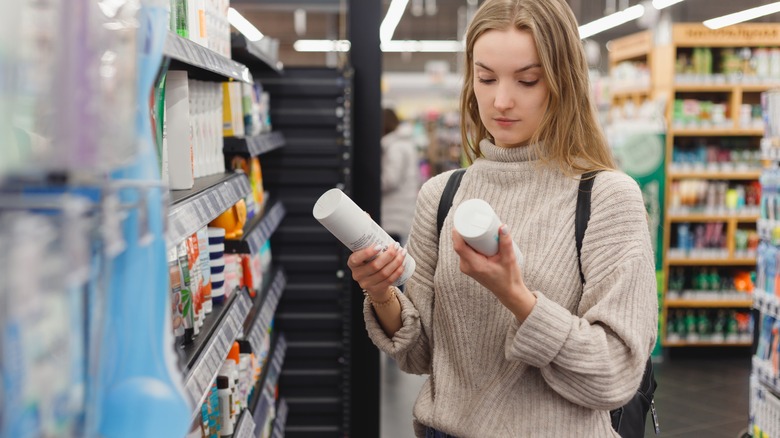 Vladeep/Shutterstock
When speaking on how to nourish your skin, New York City-based dermatologist Dr. Marnie Nussbaum tells Glamour, "You can transform it by feeding what it needs, i.e., moisture for dry skin, astringents for oily skin, and such." 
For dry skin, we recommend using CeraVe's Moisturizing Cream to nourish and hydrate irritated skin. For oily skin, we recommend cleansing with Neutrogena's Oil-Free Acne Wash with Salicylic Acid, which works to prevent breakouts with an oil-free formula. It's essential that you use the best cleanser for your skin type since it's the first part of your skincare routine.
According to Byrdie, using an exfoliant can help to improve your complexion if used after your cleanser. Another product to consider adding to your skincare routine is a toner, as it can help to reset your skin and prep it for the rest of your products. As your skin type changes, so will your routine and staple products. We recommend experimenting with products and treatments until you find what works for you, as well as consulting a dermatologist.