The Young And The Restless Fans Debate Whether Phyllis Is Really Dead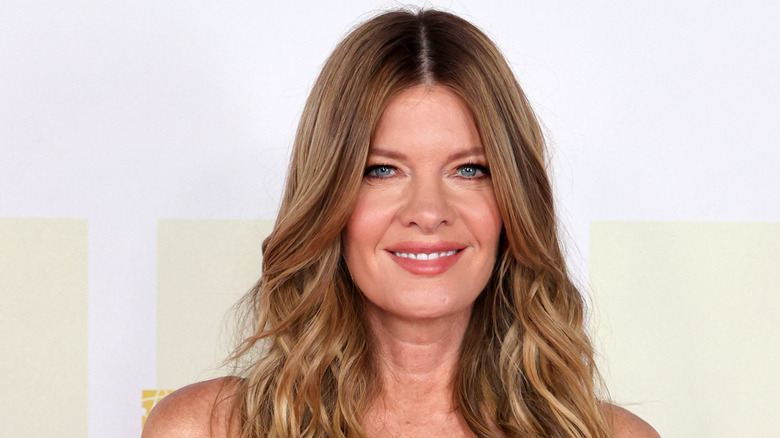 Kevin Winter/Getty Images
Phyllis Summers (Michelle Stafford) has inadvertently done her best to alienate her children on "The Young and the Restless." She interfered not only in the marriage of her son, Daniel Romalotti (Michael Graziadeo), but also the gaming platform that he's been developing for Chancellor-Winters. Her refusal to listen to anyone's advice on anything caused Daniel to fire her from her publicity job on his project. Her daughter Summer Newman (Allison Lanier) has also been fed up with her mom's antics.
Phyllis has also had a long-standing feud with Diane Jenkins over the affections of Jack Abbott (Peter Bergman). With some help, Diane pretended to be dead for 10 years, and when she returned, Phyllis was extremely unhappy. So much so that she contacted Jeremy Stark (James Hyde) — a criminal that Diane had worked with during her decade away — telling him where to find Diane. In doing so, Phyllis unwittingly brought danger not only to Diane, but several other people in Genoa City.
At a recent gala event, Phyllis went on a rant about Diane and then collapsed. EMTs took her to the hospital, and afterward, Stark revealed the shocking news that the two had been married for a few days. Later, Detective Chance Chancellor (Connor Floyd) showed up with terrible news that Phyllis' ambulance crashed and exploded, horrifying her friends and family. 
Fans don't believe Phyllis died
With the caption, "Shocking news devastates Genoa City," CBS posted a promo video on Twitter showing characters reeling from Phyllis Summers' apparent death. Chance Chancellor relates the crushing news, "The ambulance that crashed. It was Phyllis'. Phyllis didn't make it." Ashley Abbott (Eileen Davidson) asks what happened and Summer sadly replies, "My mom is dead." Jack Abbott throws his arms up asking, "How could Phyllis be gone?" And an angry Daniel Romalotti confronts Jeremy Stark with, "What'd you do to my mother, Stark? Are you the reason she's dead?" 
A distraught fan responded, "No! Not my Queen!!" while an optimistic one posted, "Phyllis isn't dead." A viewer confident that Phyllis is integral to the show responded, "Nope, even if Michelle Stafford was per se to leave the show, they won't kill Phyllis off. [Too] important of a character. She's faking it to frame Diane "the ring, the mask with poison on it" will all point to Diane. The ambulance is in on it somehow." Considering that Phyllis was appalled at how Diane faking her death affected her children, one fan wrote about the consequences of Phyllis' actions, saying, "The repercussions Phyllis will face will come back to bite her. She could possibly surpass Diane as the hated town pariah."
Most of the fans felt Phyllis isn't dead and approved of the story, with one writing, "We all know Phyllis [is] not dead but this is great soapy TV! Team Phyllis all day!"