Brooks Darnell Appeared On This Legendary Soap Before Becoming A Hallmark Star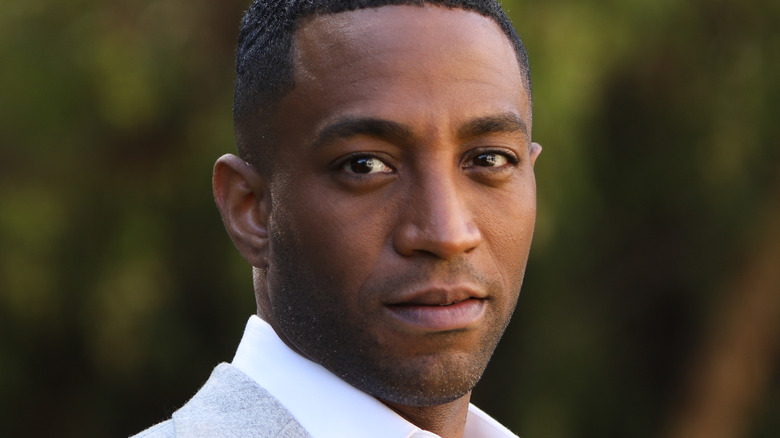 Paul Archuleta/Getty Images
There's nothing quite like kicking back in your PJs and taking in all the cozy, feel-good vibes of a Hallmark movie. The wholesome flicks are always full of lovable characters you're eager to see fall in love, exciting and scenic destinations, and at least a few hilarious hijinks that have us in stitches. Oh, and let's not forget the joy we get from seeing our favorite celebs make a cameo or two somewhere in the movie. Just another of the many reasons that people love to watch Hallmark movies.
If you're a fan of Hallmark films, chances are that you've seen Brooks Darnell in more than a few of them. The talented actor has played leading roles in many recent favorite Hallmark films such as "A Winter Getaway," "A Christmas Miracle," and the channel's very first Kwanzaa movie, "A Holiday Heritage." While he may be known for breaking barriers as a Hallmark star, Darnell's acting career stretches well beyond his time with the family-friendly channel. In fact, it includes a legendary soap opera that just might surprise you once you hear which one it is.
He played a doctor in this iconic soap opera
If Hallmark movies are known for being wholesome and comical, then soap operas are on the other side of the coin. They are better described as juicy and full of drama. And perhaps the juiciest and most legendary of them all is "The Young and the Restless." The long-running daytime drama "The Young and the Restless," which is now 50 years in production, has not dulled in the excitement it brings its hardcore fans each episode. One way the show keeps its spice is by routinely bringing on new faces and introducing new storylines into the already established plot. This gives new life to the soap and always makes it feel fresh.
According to Soaps in Depth, Brooks Darnell was introduced to the cast of "Y&R" in 2018 as Dr. Nate Hastings Jr., the son of Nathan Hastings and Olivia Winter. The serious role is certainly a big difference from the more lighthearted characters he's known for right now. His stint as Hastings didn't last very long. Per Monsters and Critics, Darnell left the soap opera in 2019, just one year after signing on.
He is loving his newest roles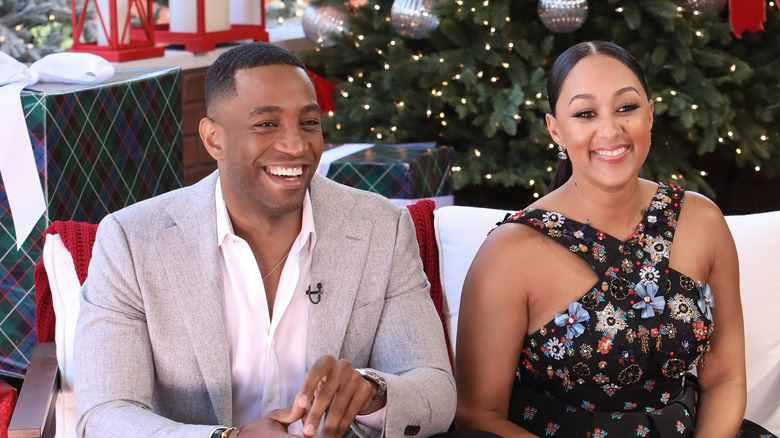 Paul Archuleta/Getty Images
It's always a shock to see a familiar face from your favorite show suddenly vanish and get replaced by somebody new. The other characters may pretend nothing's changed, but the rest of us in the audience are definitely tuned in on the "impostor" in the room! Fortunately, there was no foul play behind the reason why Brooks Darnell left "The Young and the Restless" and was recast with actor Sean Dominic. Darnell just seemed to be ready for something new. 
In an interview with the "Hallmarkies Podcast," the "Y&R" alum explained that work on the award-winning soap opera hadn't been "as much of a grind as people think." The long days helped him build "stamina" so that he was ready for his new schedule with Hallmark, which has included 10 to 14-hour days during a three-week-long filming process.
Darnell has very much enjoyed his latest adventure into the world of Hallmark. He is in love with the positive vibes that all of us adore from the family-oriented channel. In a statement to Deadline that announced the deal the actor signed with Hallmark, Darnell said, "I feel blessed that I get to make feel-good movies that all families and people can enjoy and look forward to seeing what's next!"