Bo And Hope's Latest Days Of Our Lives Stint Is Almost Over - For Now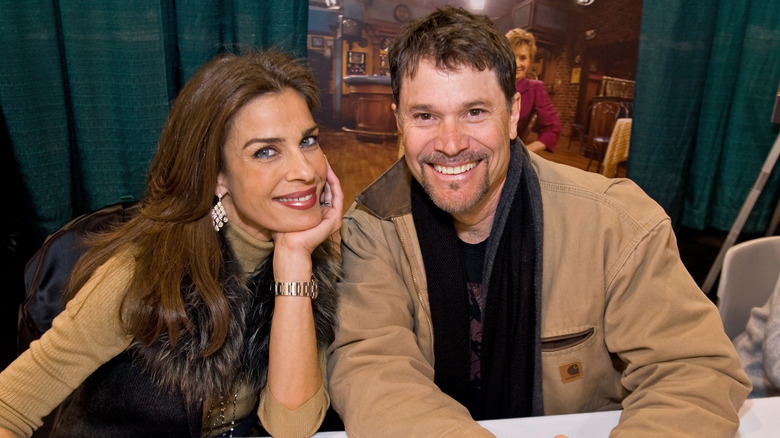 Timothy Hiatt/Getty Images
"Days of Our Lives" fans were thrilled when they learned that actors Peter Reckell and Kristian Alfonso were returning to the Peacock soap opera to reprise their roles as iconic super couple Bo and Hope Brady. The duo had both previously left the sudser but showed up for an epic reunion during the second season of the show's spin-off series "Beyond Salem." During the five-episode run, Bo and Hope were both seen separately, before having an emotional reunion in heaven. Later, it was discovered that Bo had been brought to life when Megan Hathaway (Miranda Wilson) resurrected his cryogenically frozen body in a DiMera lab.
Now, Bo is alive and has already reunited with his sister, Kayla Brady Johnson (Mary Beth Evans). However, he hasn't laid eyes on the love of his life, Hope, just yet. Fans are eagerly awaiting for the couple's earthly reunion, but this week news arrived that Bo and Hope's time on "Days of Our Lives" is going to be very limited, and the couple has already left the soap opera yet again.
Thankfully, it seems that this won't be the last time viewers will see Bo and Hope in Salem.
Will Bo and Hope return to Salem in the future?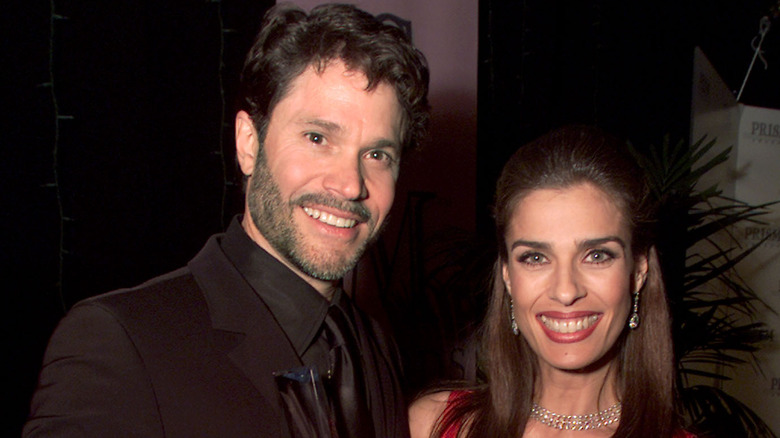 Kevin Winter/Getty Images
According to Soaps, Peter Reckell and Kristian Alfonso have already wrapped up their short stint as Bo and Hope Brady on "Days of Our Lives." The beloved duo have moved on after reuniting on the flagship show, although fans have yet to see the reunion just yet. Reckell recently told the Soap Opera Digest podcast that he and Alfonso returned to continue the storyline that was started during "Beyond Salem."
During the interview, both Reckell and Alfonso confessed that they weren't looking for a big commitment when they agreed to return to the sudser, revealing that they went from filming five episodes of "Beyond Salem" to 15 episodes of "Days of Our Lives." However, although Bo and Hope won't return permanently to Salem, it does seem that the actors are leaving the door open for the fan-favorite characters to pop in and out of Salem in the future. "We've left the show in a place where, yeah, we've got to see what's going to — It's got to be a continuing story, not only for us as actors, but for the audience," Reckell said during the interview.
Now, fans are hoping for an epic conclusion to Bo and Hope's current storyline, as well as more big returns from the characters in the near future.