Hallmark Star Andie McDowell Had A Very Special Message As Season 1 Of The Way Home Came To A Close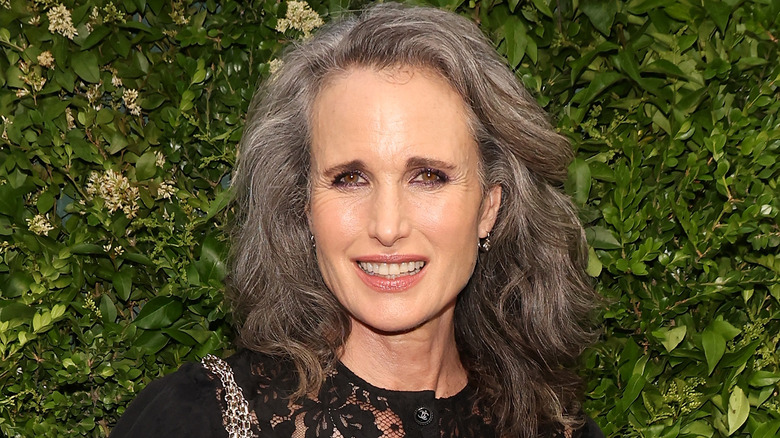 Taylor Hill/Getty Images
The Hallmark Channel is known for its feel-good, family-friendly movies — especially its Christmas movies. However, this has been changing over the past few years. Hallmark now has multiple original series like "Chesapeake Shores" and "When Calls the Heart." Both the channel's films and shows are tackling the tougher aspects of life, such as "Safe Harbor," which features characters in juvenile detention, and "Heart of the Matter," which follows a cardiologist whose mistake leads to the death of a patient.
Another offering from Hallmark that has a more difficult subject matter is the series "The Way Home." Season 1 of this hit show finished airing in March 2023, with an all-star cast including "Grey's Anatomy" alum Chyler Leigh and Hollywood veteran Andie MacDowell. "The Way Home" resonated with viewers, and brought in high ratings. Filming the show had an impact on MacDowell as well, from working with the rest of the cast to being a part of Hallmark in general.
Andie MacDowell knew 'The Way Home' was something special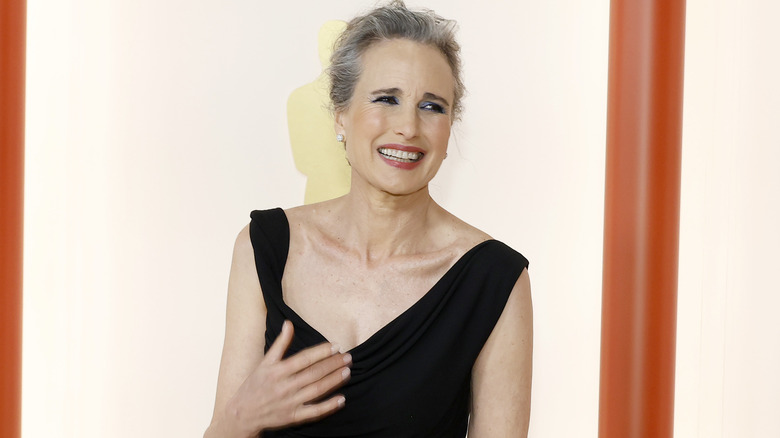 Mike Coppola/Getty Images
"The Way Home" takes on family dynamics and generational challenges through Andie MacDowell's character Del Landry, Del's daughter Kat (played by Chyler Leigh), and Del's granddaughter Alice (played by Sadie LaFlamme-Snow). Del's relationship with Kat is strained, but when Kat finds herself unemployed and Alice gets expelled from school, Kat and Alice move in with Del. Alice then discovers a way for the three characters to time travel, revealing lessons and pain from her family's past, but deeper understanding for the present.
MacDowell gave a heartfelt sendoff for Season 1 of "The Way Home" in an Instagram post. "Working along side gorgeous Chyler was a breathtaking experience of fortitude and strength. Sadie a tender thoughtful beautiful young actor who I loved working with. Sweet Evan, oh my gosh what can I say (delivering the calf) I love watching you on the screen and I'm extremely grateful for your kindness towards me," she wrote. "All the actors worked very very hard to deliver because we all knew we had something special."
Hallmark renewed 'The Way Home' for a second season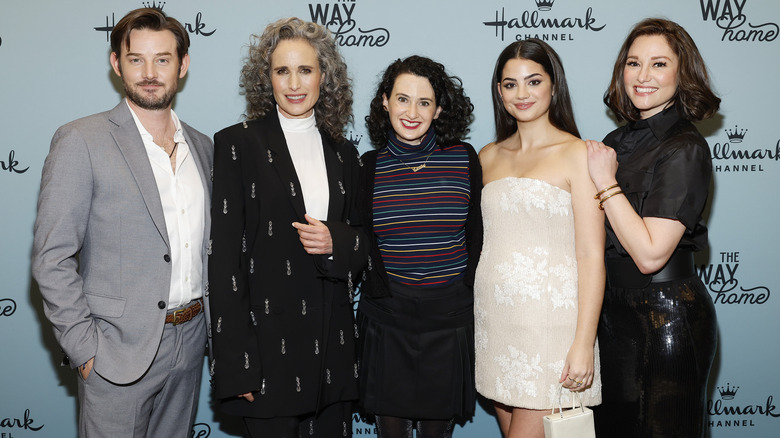 Mike Coppola/Getty Images
Andie MacDowell did not stop at just celebrating the onscreen talent. Her Instagram caption went on to praise the "amazing" crew and the Hallmark Channel as a whole. "I'm grateful to be back with Hallmark they always treated me so respectfully and I never forgot that. I tell everyone how good they are to their actors," she gushed to her followers.
The Hallmark Channel renewed "The Way Home" for a second seasonwhere MacDowell will return as Del. "I'm grateful to be back for a second season. I'm looking forward to seeing what the creative team writes because they blew my mind with every script last season," MacDowell wrote on Instagram. The actor's costar Sadie LaFlamme-Snow is excited for a second season of the show as well, making an Instagram post of her own with the caption, "So so so grateful that we are headed back to Port Haven for another season — congratulations to everyone who made this story happen."