Why Jonathan Bennett Refuses To Leave Hallmark For GAC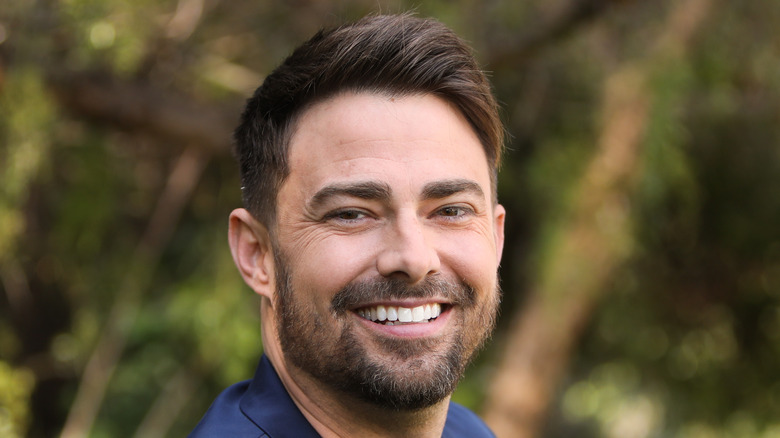 Paul Archuleta/Getty Images
Jonathan Bennett made his mark in pop culture history when he played the role of Aaron Samuels in the cult classic "Mean Girls." He has gone on to land more roles on the big screen, but he has found his home at the Hallmark Channel, where he has paved the way for LGBTQ+ inclusive content, including the first queer Christmas rom-com!
Bennett previously gushed to The List about how important it was to star in an LGBTQ+ Hallmark movie. "We're going to make history, but it's also important that this movie is made and that the stories are told, but it's not a movie made just for the LGBTQ+ audience," he shared. "It's a movie made for everybody. 'The Holiday Sitter' is for everyone, just like Hallmark Channel is for everyone and Christmas is for everyone."
While Hallmark's decision to become more inclusive led to the exodus of several of its key players, Bennett has no intention of leaving the network.
Bennett has been give the chance to make LGBTQ+ movies with the network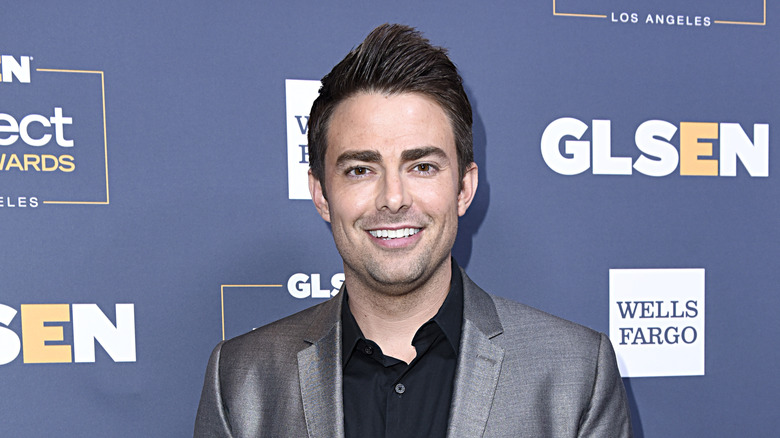 Vivien Killilea/Getty Images
While some of The Hallmark Channel's biggest stars have made the move from the network to its biggest competitor, GAC Family, many have taken the opportunity to share why they will stay with the company. Jonathan Bennett refuses to leave as he gains more opportunities to produce LGBTQ+ movies for the network, which has decided to put inclusivity at the forefront of its programming.
"Getting to executive produce 'The Holiday Sitter' and tell the story was a dream come true," Bennett shared with Us Weekly. "What's so special about Hallmark Channel is the fact that their stories lead with love and family and that's what 'The Holiday Sitter' is and they were so supportive of this journey from the moment I had the idea to bring it to fruition. They supported the journey wholeheartedly and wanted to make sure that we told the story in the best way we could."
Bennett has found a home at Hallmark where he can create content that includes people from all walks of life.
What made some of his co-stars leave the network?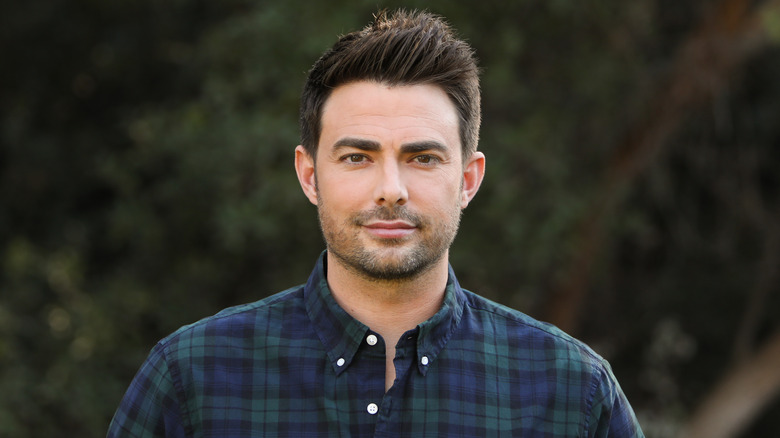 Paul Archuleta/Getty Images
When Candace Cameron Bure chose to leave The Hallmark Channel for its rival, GAC Family after Hallmark decided to act on the backlash they were receiving for a lack of diversity, a few of her co-stars followed. However, Hallmark was set on making more diverse content, whether or not their featured players chose to stay.
"Starting with the Hall family and extending across Hallmark's portfolio of businesses, respect for all individuals is central to the company's work and the lives employees lead," Hallmark writes on their website. "An example of this being put into practice at the company is the employee resource groups found throughout Hallmark including those for African Americans, Asian Americans, employees with disabilities, Latinxs, members of the LGBTQIA community, active military, and veterans of the service, women, and young professionals."
While some Hallmark stars like Bure, Danica McKellar, Trevor Donovan, and Jessica Lowndes chose to move to GAC Family to make more faith-based programming, up-and-coming leads at Hallmark like Jonathan Bennett have embraced the company's important changes and will not be leaving Hallmark for their biggest competitor.