Hallmark Is Losing Viewers - Here's What They're Doing About It
There is no denying that the landscape of television has drastically changed in the last decade. It seems as if it was not that long ago that Netflix was just a company that offered movie rentals through the mail. Now shows and movies available only on streaming platforms like Netflix, Hulu, Amazon Prime, and HBOMax dominate ratings and awards season. These platforms have also brought customers away from cable television subscriptions.
The Hallmark Channel — as with paid cable television in general — has seen a dip in viewership. The brand, synonymous with Christmas and feel-good shows and movies, has dealt with controversy regarding its content on top of the shifts from cable television to streaming services. Keeping Hallmark must-watch TV could mean changing its content to fit what existing and potential viewers want and diversifying how people can watch content from the network, which includes sister channels Hallmark Drama and Hallmark Movies and Mysteries. 
Wonya Lucas became Hallmark's CEO in 2020 and ushered in changes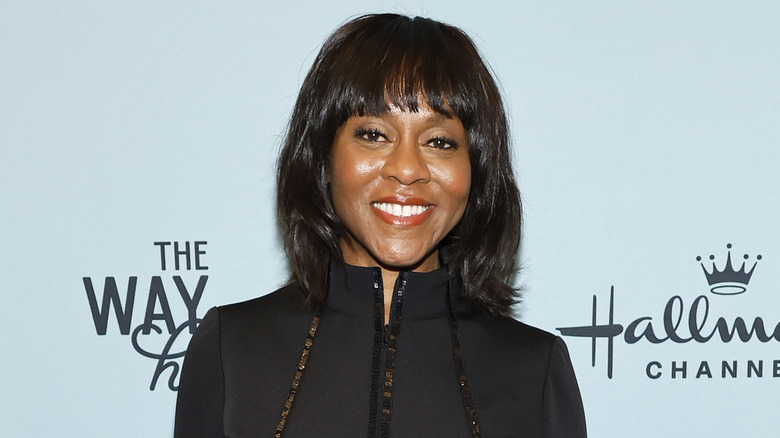 Mike Coppola/Getty Images
The Hallmark Channel came under fire in 2019 when a conservative group called One Million Moms urged the network to stop showing a commercial that featured a same-sex marriage. Hallmark complied, which then caused controversy from audiences and activist groups who pushed for diversity among the channel's shows and movies. Wonya Lucas took over as CEO of Hallmark Media in 2020. Her goals for the channel include tackling the channel's diversity issue and keeping up with streaming services, as both issues affect the channel's viewership.
Lucas quickly aimed to build upon the existing but slight diversity in Hallmark's content. "The consumer needs or desires to see themselves in the love story," Lucas told CNBC. Films like "The Holiday Sitter," centered around a same-sex romance, and "Hanukkah on Rye" are examples of the channel's increasing diversity efforts. Plot diversity has paid off as well. "Three Wise Men and a Baby" was the most-watched cable movie of 2022, even though it did not include a love story for which Hallmark is usually famous.
Wonya Lucas struck a deal with Peacock in 2022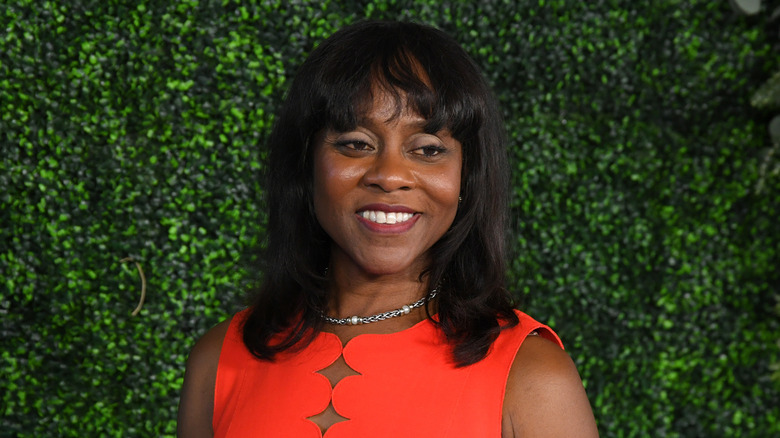 Michael Tullberg/Getty Images
As for Hallmark's plight to stay relevant in a world of streaming services, Wonya Lucas and her collaborators have multiple irons in the fire. Aside from the network's streaming service, Hallmark Movies Now, the Hallmark Channel is available on internet-based television streaming services like FuboTV and Philo. Such services are similar to cable television in that they have live channels, but their costs make them more competitive with on-demand streamers like Netflix.
In November of 2022, NBCUniversal's streaming service Peacock began its partnership with Hallmark Media. Peacock offers live simulcasts of all three of Hallmark's channels and on-demand content. Lucas agreed to the deal because it was "centered around fandom," per CNBC, therefore keeping the brand intact. The live-streaming part of the deal keeps an aspect of traditional television viewing alive as well. These moves to retain a strong viewership show that Hallmark deeply values its fanbase and is also rolling with the changes demanded by their viewers, potential fans, and the entertainment industry as a whole.