What Hunter King Did Before Becoming A Hallmark Star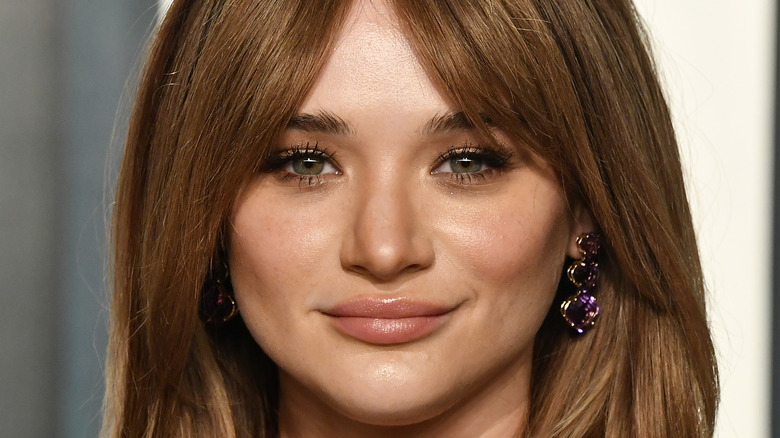 Frazer Harrison/Getty Images
Hunter King's face may seem very familiar, and that's because the young actor has been climbing the Hollywood ladder by appearing in primetime TV shows, daytime dramas, made-for-TV movies, and feature films. King is also multi-talented and has a knack for playing the guitar, singing, and songwriting. In her younger years, King also proved to be a skilled athlete and participated in activities such as cheerleading. She was also a competitive gymnast but was forced to stop her gymnastics career due to an injury.
While fans obviously know the difference, others may confuse her with her look-alike younger sister, actor Joey King, who appeared in Netflix hits such as "The Kissing Booth" trilogy, movies like "The Conjuring" and "Bullet Train," and critically acclaimed shows such as "The Act." And though the sisters may share many traits, their careers have been much different.
The older sister first got her start in acting in 2001 when she appeared in a small role on the TV series "Roswell." However, she got her real big break in 2012 when she was cast as Adriana Masters in the series "Hollywood Heights" — and fans really began to notice her.
She is well known for her role on The Young and the Restless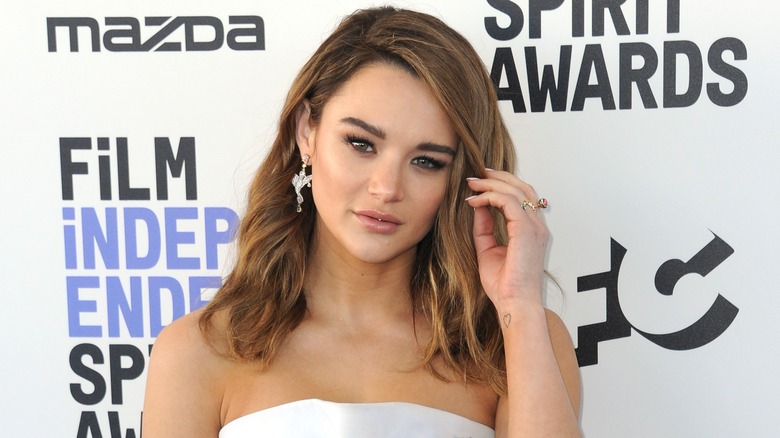 Albert L. Ortega/Getty Images
In the early days of Hunter King's career she appeared in movies like "A.I. Artificial Intelligence" and "Judy Moody and the Not Bummer Summer." However, she landed more TV roles in shows such as "Dexter," "Hannah Montana," and more. One of her most memorable roles is the character of Summer Newman on "The Young and The Restless," who she began playing in 2012. A few years later she began appearing as Clementine Hughes on the CBS comedy series "Life in Pieces," which co-starred Colin Hanks, James Brolin, Zoe Lister-Jones, Dianne Wiest, and Betsy Brandt. Hunter juggled her roles in "The Young and the Restless" and "Life In Pieces" at the same time and didn't miss a beat.
"I thought it was going to be a struggle and pretty difficult, but so far it's been great," King told Soap Opera Digest in 2016. "They've really worked out the schedules with each other. I think there's only been one time where I've had to go from one show to the other show. And over at 'Life in Pieces,' we film one episode a week, so there's not much dialogue for me to learn in a day, whereas on 'Y&R' there's a lot of it. It's balanced out pretty well." She added that comedy was much different than her dramatic daytime role.
However, King later left "The Young and the Restless" and began her career as one of Hallmark's brightest stars.
Hunter is a new fan-favorite on the Hallmark Channel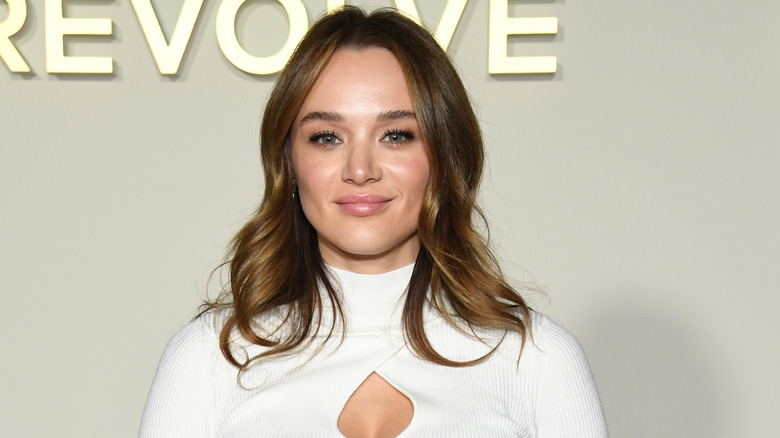 Jon Kopaloff/Getty Images
Hunter King was first introduced to fans of the Hallmark Channel in 2022 when she starred in the movie "Hidden Gems." She later went on to do more projects for the network, including "Nikki & Nora: Sister Sleuths" and "A Royal Corgi Christmas." In late 2022, King made her affiliation with the network more official by signing a multi-picture deal with the Gold Crown company.
"Hunter King brings such a spark to each role she brings to life and has been a wonderful addition to the Hallmark family," Lisa Hamilton Daly, executive vice president of Hallmark Media, told Deadline. "We're thrilled to continue to work with Hunter and know viewers will be completely charmed by her performance in 'A Royal Corgi Christmas.'"
As for her part, King admitted that she was thrilled to be an active part of the Hallmark Channel and that she has wanted to work for the network ever since she was a little girl. Although King paid her dues with small roles on TV shows and in movies, it seems that she's become a fan-favorite leading lady for Hallmark, and viewers can't wait to see what she does next for the network.