5 Must-Know Secrets Of The 2023 Sephora Sales Event
It may officially be springtime and a solid 7 months away from the holiday season, but for beauty fanatics, it's the most wonderful time of the year. The Sephora spring savings event makes its triumphant return on April 14, and if you're anything like us, you're making a list of beauty products to stock up on and checking it twice as you await the event. 
From high-end makeup to skincare, haircare, and everything in between, Sephora is a hub of all things beauty. Whether you're a loyal follower of the clean girl aesthetic who's hoping to get a refill of your Glossier After Baume, a self-proclaimed MUA in search of the latest viral TikTok mascara, or someone in desperate need of a de-frizzing hair treatment before summer sets in, the Sephora sale is the place for you. For Sephora Beauty Insiders –– AKA members of the store's popular rewards program, this sale brings along plenty of deals and opportunities to save some serious coin on your beauty must-haves. If you're planning on taking full advantage of the sale, however, there are some insider secrets that can make your dollar go a lot further. So, get ready to take some notes and celebrate a spring savings event that will make your bank account just as happy as your makeup bag. Seriously –– if you love a good deal almost as much as you love your go-to beauty products don't go shopping at the Sephora sale until you read these secrets. 
Cash-back sites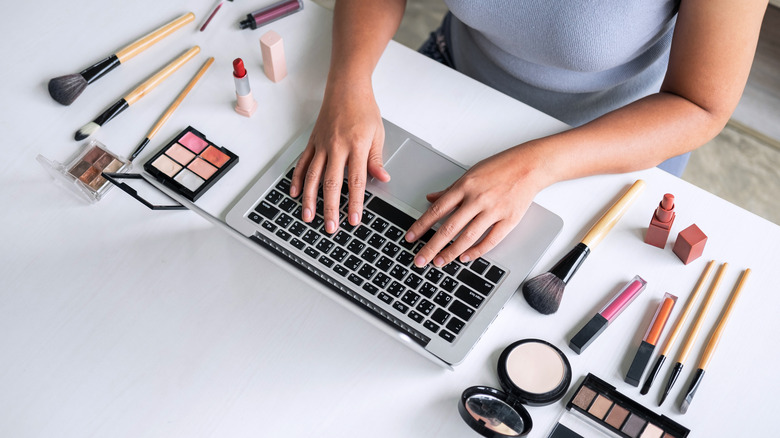 Elle Aon/Shutterstock
Before you venture to the mall for your long-awaited Sephora spring sale trip, you should spend a little time on the internet researching how to get the best deals. Our recommendation? Check out cash-back sites like Rakuten or Honey. These sites offer promo codes, coupons, cash back, and even free samples with purchases. Even if you've never used a site like this, this is a great time to give it a test run and see what deals you can get before setting out on your shopping spree. 
While some are more popular than others, there are lots of sites that offer deals like this, so be sure to compare and contrast which one works best for what, in particular, you're looking for. You should also keep in mind that these sites aren't Sephora-exclusive, and they don't only offer deals during sales events, so you may want to look into the other stores and companies they work with to see how you can get the best bang for your buck based on your favorite brands. 
Sephora Favorites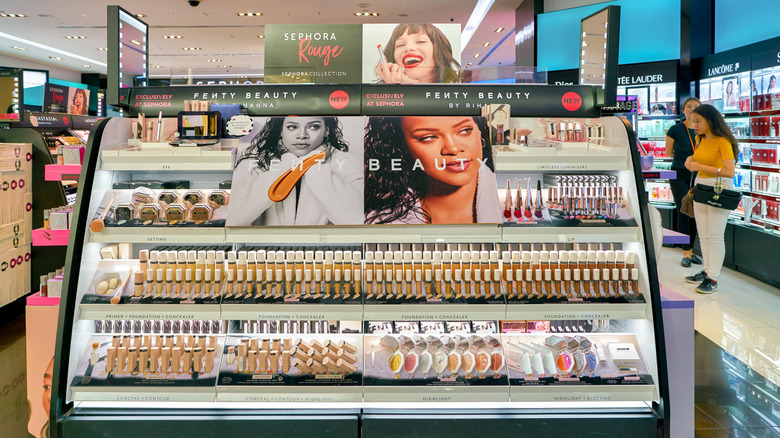 Sorbis/Shutterstock
Whether or not you've shopped Sephora Favorites before, the Spring savings event is the perfect time to give them a try. Sephora Favorites are value sets that contain a selection of recommended products in sample sizes for you to test out. During the sale, these sets will often come with a coupon for a free item, so you can commit to whichever product from the set is your favorite. 
This makes the sale an ideal opportunity to try a few sample products that you typically feel you need to test for a while before getting a full-size version. For example, Sephora Favorites offers different perfumes, colognes, and mascara sets, which are all things that most folks like to try on before deciding whether or not it's for them. Since the sale runs from April 14-24, you have plenty of time to try out a Sephora Favorites set at the start of the sale and then purchase your favorite items while you can still snag that sweet discount. 
Choose a size wisely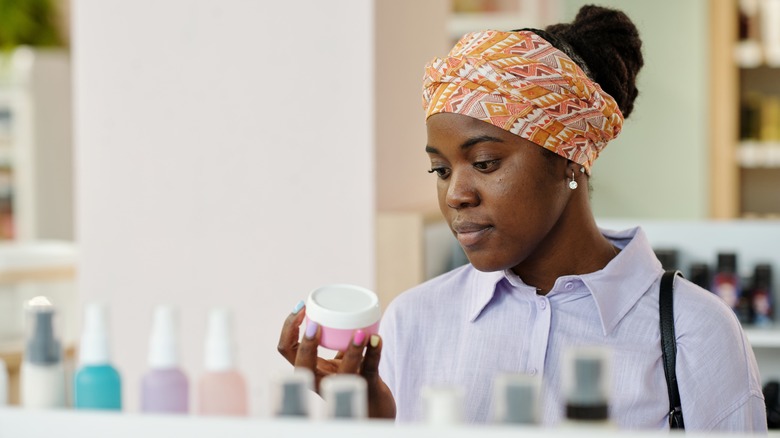 Pressmaster/Shutterstock
When it comes to making the most out of the Sephora sale, size matters. Yet, the size you should select depends on what type of product you're buying. For example, if you're headed straight to the Glow Recipe section to snag the Watermelon Glow Niacinamide Dew Drops that are going viral on TikTok, you may be tempted to grab the first bottle you see. Instead, you should consider how to get the most bang for your buck before choosing which size to get. If you're stocking up on a product you use over and over that you know you love, opt for the biggest size they carry, since you know you'll be replacing the product again once the sale is over. If you're looking to try out something new or find a new go-to product, purchase mini versions so that you spend less money on something that you may not end up liking. 
Additionally, keep in mind that skincare and makeup products have expiration dates. While stocking up during sale time will save you money compared to making purchases at the normal price, avoid buying too much of a product that you won't be able to use in time. 
Sephora Collection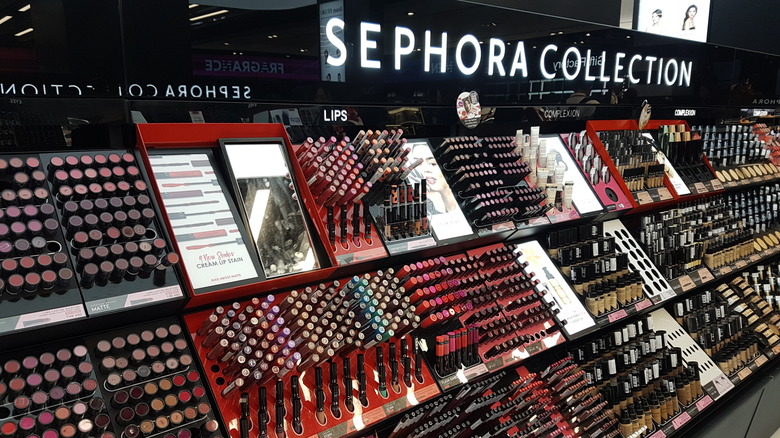 Omeletzz/Shutterstock
While the sale will offer beauty insiders plenty of deals on their favorite brands, this is also a great time to explore the Sephora Collection. If you haven't tried any of the Sephora Collection's products yet, this collection is the company's own brand that offers makeup, skincare, brushes, and other beauty tools. For the duration of the event, the Sephora Collection is a whopping 30% off. And, this isn't just a case of inexpensive beauty products. Some Sephora Collection products, from lipstick to sheet masks, are just as well-formulated as some of the well-known, high-end brands you can find in the store. 
As we mentioned, if you're new to the collection, this is a great time to grab some small sizes of new products to try. This is also the time to replace any of your old beauty tools that are past their prime. It can be difficult to take the plunge and swap out the tools in your beauty toolbox for refreshed versions, but what better time to do it than when they're 30% off? The Sephora Collection has facial cleansing tools, gua shas, makeup sponges, hair brushes, and eyeliner sharpeners, to name a few. We recommend reviewing your beauty tools to see which ones are due for a replacement.
Know your tier
Astrid Stawiarz/Getty Images
Most of us have taken the plunge and become a Beauty Insider by now, but how many of us keep track of which tier we're on? Well, when it comes to shopping the Sephora sale, you might want to take note. There are different Sephora Beauty Pass Tiers: white, black, and gold. You can graduate to a higher tier by accumulating points via your purchases, and these points can give you perks and free samples. Just as you can go up in tiers depending on your spending, you can also go down, and where you fall dictates some of the perks during the savings event. 
Once you've done a little research and have our top tips in mind, you'll be ready to score some savings at the Sephora sale once April 14 rolls around. For folks who invest in beauty products, this is the ideal time to stock up on your favorites or test out new products. Just keep in mind that while there is a lot to love about the annual spring savings event, Sephora has more than one sale throughout the year. In addition to some smaller sales, it has three separate big ones including the spring sale in April, as well as in August and November. Remember this when you've got a Sephora basket packed to the brim with goodies. While this sale is a good one, there's no need to go overboard and purchase more than you need; there's always another sale in the future.