Which Actor Has Been A Part Of Days Of Our Lives The Longest?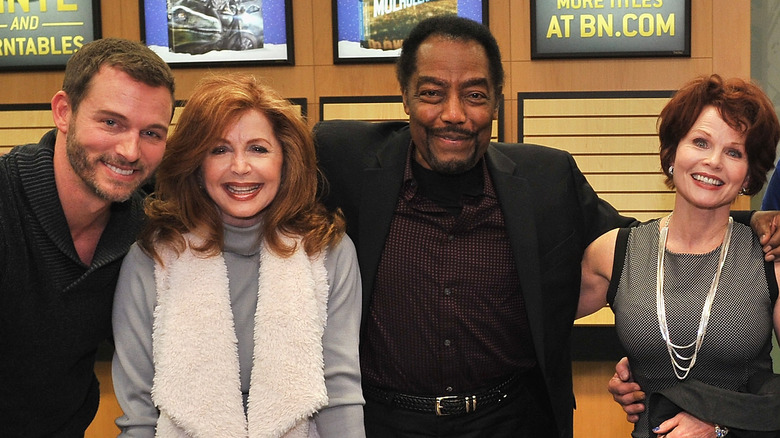 Fernando Leon/Getty Images
"Days of Our Lives" knows how to keep its most beloved and popular actors around. The long-running soap opera has been on the air for nearly 60 years, and throughout the decades, fans have seen a handful of the same faces come in and out of Salem. Some of the show's most beloved characters, such as Roman Brady (Josh Taylor), John Black (Drake Hogestyn), Nicole Walker (Arianne Zucker), Kayla Brady Johnson (Mary Beth Evans), and many more, have been appearing on the sudser for many years and their characters have become iconic staples of the soap.
"Days" first began airing in 1965, and the show initially focused on the Horton family, including the heads of the family, Tom (Macdonald Carey) and Alice Horton (Frances Reid). Both Carey and Reid appeared on the show until the time of their deaths. For her part, Reid portrayed everybody's favorite donut-making grandmother for a whopping 44 years before she passed away.
Since that time, other stars have also hit major milestones when it comes to their longevity on the soap opera, and viewers know that their characters will likely be in Salem for the long haul after decades in the making.
Suzanne Rogers is the reigning Days of Our Lives queen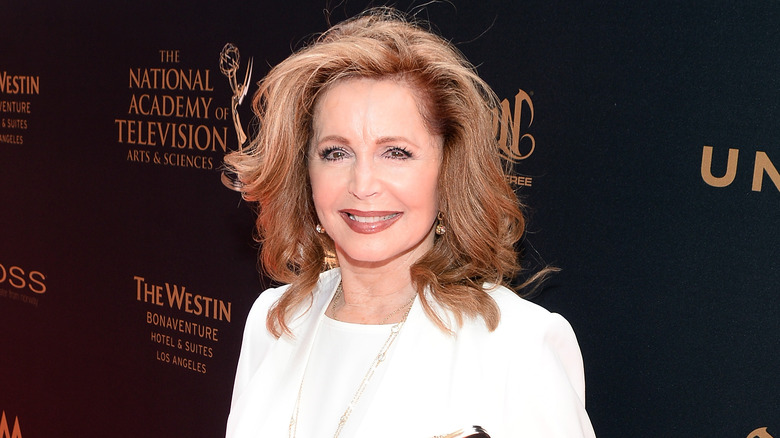 Matt Winkelmeyer/Getty Images
Suzanne Rogers first joined the cast of "Days of Our Lives" as Maggie Horton in 1973. Maggie was introduced as a farm girl confined to a wheelchair after a car accident that took her parents' lives. When Mickey Horton (then John Clarke) showed up at her doorstep looking for work, she hired him as a farm hand, and the two eventually fell head over heels in love with one another. Of course, Mickey and Maggie's relationship had plenty of ups and downs over the years, but fans absolutely loved the duo together. Maggie quickly acclimated herself into the Horton family and became a very important member of the clan. Even after Mickey's death, Maggie prospered in the family.
Over the years, Maggie has been involved in many big storylines, such as issues with her health, struggling with addiction, becoming the victim of a serial killer, and her marriage to Victor Kiriakis. While celebrating the soap's 55-year anniversary back in 2020, Rogers gushed over the fans for supporting the sudser. "We have the most devoted fans. They have to be smiling down on [Executive Producer Ken Corday] because he has nurtured the show and has kept us going through all the ups and downs," she told Soap Hub.
While many viewers may not have been watching at the beginning of Maggie's story, Rogers has certainly pulled in fans with her sweet and no-nonsense portrayal of the iconic Maggie Horton through the years.
Many Days of Our Lives characters have been on the show for decades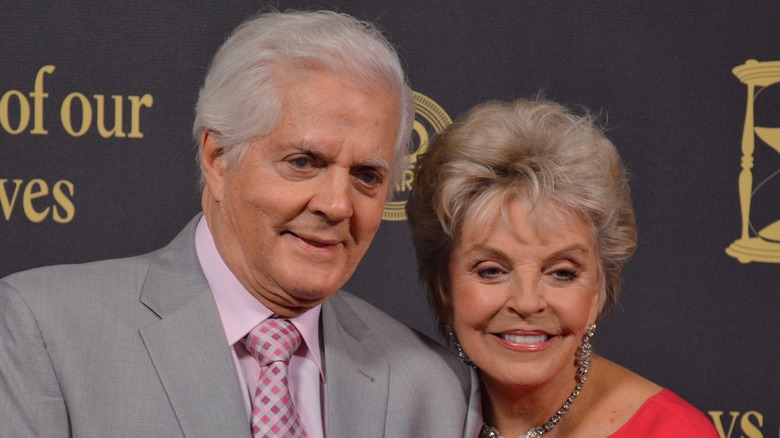 Michael Mattes/Shutterstock
Many members of the "Days of Our Lives" cast have appeared on the soap opera for decades. The late John Aniston portrayed his villainous character, Victor Kiriakis, for 40 years before his death in 2022. Stars like James Reynolds (Abe Carver) and Deidre Hall (Marlena Evans) have also played their respective roles for over 40 years. Actor Bill Hayes (Doug Williams) recently celebrated 44 years in Salem, and his on- and off-screen wife, Susan Seaforth Hayes (Julie Williams), has been popping in and out of the sudser for over 47 years.
These characters are the backbone of the soap, giving longtime fans the familiar stability that they crave, as well as a plethora of memories to look back on when it comes to epic storylines such as possession, serial killers, kidnappings, brainwashing, and so much more. These memories are why many longtime viewers continue to tune in to the show and enjoy watching the vets show off their talent as their beloved characters.