The Truth About Days Of Our Lives' Bill Hayes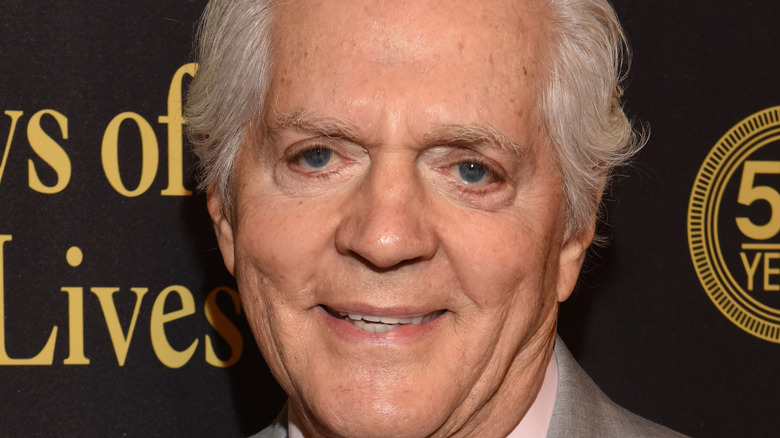 Vivien Killilea/Getty Images
Longtime "Days of Our Lives" viewers are likely big fans of the character Doug Williams. The character, who is played by actor Bill Hayes, debuted on the NBC soap opera in 1970, and is one of the longest-running roles on the show. Doug is a well-traveled man, who is also an entertainer who likes to sing, as well as a business owner who owns a restaurant called Doug's Place. He's also the former mayor of Salem, per Soap Central.
Doug was introduced as Bill Horton's cellmate. The two befriended one another, and when Doug was released from prison, he headed to Salem with Bill. He later married Addie Horton and welcomed his daughter, Hope Williams. After Addie was killed in a tragic accident, he fell in love with Julie Williams (Susan Seaforth Hayes), and the two have had an incredible love story on the soap ever since.
While Doug's journey on "DOOL" has been one of great ups and downs, Bill Hayes' life has also been one for the books.
Hayes took the role of Doug Williams after his wife left him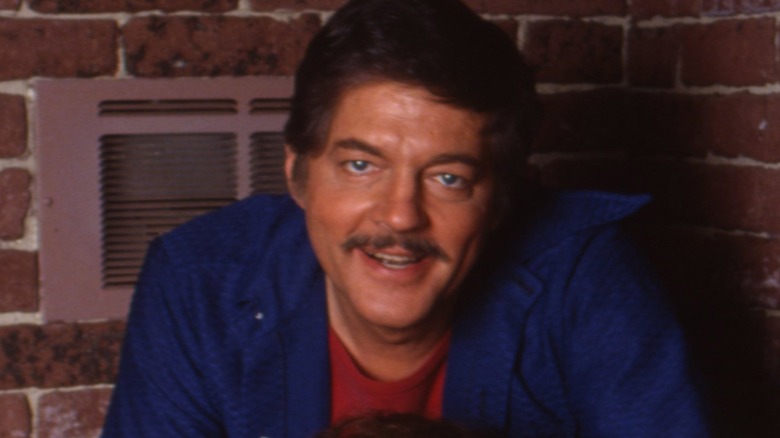 Donaldson Collection/Getty Images
Bill Hayes first made a name for himself as a singer. He garnered fame by touring with musicals and appearing on talk shows like "The Tonight Show Starring Johnny Carson." As his career began to sore, his marriage to Mary Hobbs was in danger. "One day she left, and that was a huge, huge disappointment to me," Hayes told Soap Opera Digest in 2017. "I thought, 'Surely, we can work it out,' but it didn't happen. We had five kids, and it was too much for her."
"Show business is a traveling business," he explained. "You do theater, you travel. You work on a film, you travel. You work in clubs, you travel. Show business was too much for her and she just left, and suddenly I needed a job where I stayed home. My kids needed me here, and so I've been in this house I'm sitting in ever since."
When Hayes was cast as Doug on "Days of Our Lives," it offered him steady work and little travel, which allowed him more time with his children. It also brought him to the love of his life. Hayes met his co-star Susan Seaforth (Julie Olson) on set, and then-head writer William J. Bell immediately noticed their chemistry. Bell then changed his plans and opted to write in a Doug and Julie paring. "He did a long, long, long wonderful arc-ing story for Doug and Julie, and it was the best," Hayes said.
Hayes fell in love with his on-screen love interest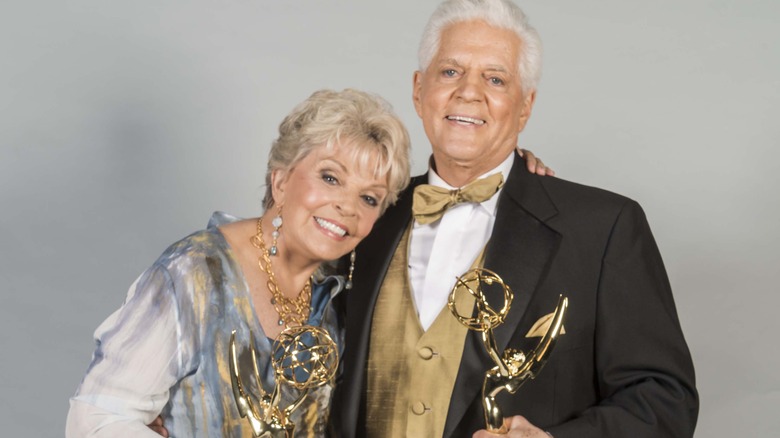 Michael Bezjian/Getty Images
During the time that "Days of Our Lives" viewers were watching the character of Doug William and Julie Olson fall in love on-screen, their actors, Bill Hayes and Susan Seaforth, were also falling in love off-screen (via Soap Opera Digest). The couple eventually married, and two years later their characters also tied the knot. The actors were allowed to write their own vows for their wedding scenes, and they sweetly decided to use the very same ones that they said to each other on their real wedding day.
Now that 96-year-old Hayes is officially celebrating his 52nd year as Doug on "DOOL," the show is paying tribute to him after he was recently involved in a major storyline that portrayed him as possessed by the devil. However, in reality, Hayes is said to be wonderful. "He is just warm and wonderful," executive producer Ken Corday told Soaps.com in 2021. "He pops onto the set and is just affable and friendly and has that same great rhythm and tone we've all come to know and love. The man you see on screen," he added, "is very much the man Bill is off-screen."
It seems that Doug and Hayes have chiseled a special place in the hearts of "Days of Our Lives" fans, and the character will go down as one of viewers' favorites in the show's history.