Who Was Days Of Our Lives' Larry Welch?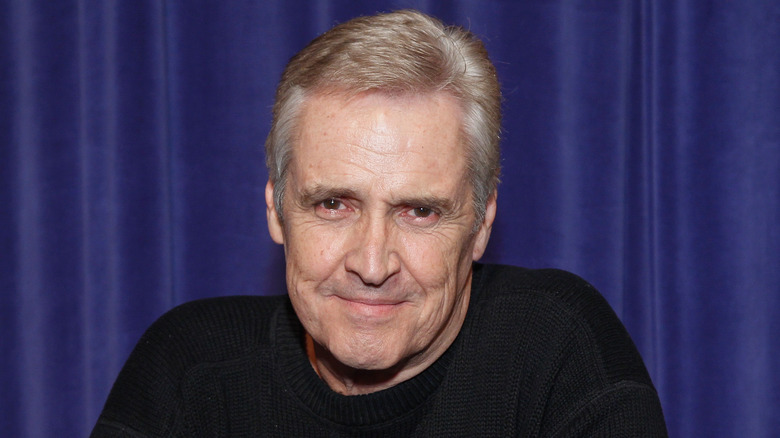 Ben Rose/Getty Images
Longtime "Days of Our Lives" viewers will likely remember Larry Welch (Andrew Masset) as the man who tried to come between the iconic super couple Bo Brady (Peter Reckell) and Hope Williams Brady (Kristian Alfonso). Larry was first seen in Salem in 1983 when he was introduced as a slimy politician. After meeting Hope, he was smitten, and he would stop at nothing to steal her away from Bo. The rivalry between Bo and Larry became intense, and it was clear that the two men couldn't be more different. Larry came from a wealthy family known for their political affiliations, while Bo was born into a working-class family who ran a local business in Salem.
However, Hope was head over heels in love with Bo and wanted nothing to do with Larry. That is, until Larry found a way to come between the couple, blackmailing a prostitute to keep Bo away from Hope. Larry then swooped in on Hope and the two got engaged. 
Of course, Bo and Hope couldn't deny their feelings for each other, but sadly, Larry blackmailed Hope, threatening to hurt Bo if she didn't marry him. This left Hope no choice. She stayed with Larry, but Bo showed up to crash the wedding.
Larry blackmailed Hope into marriage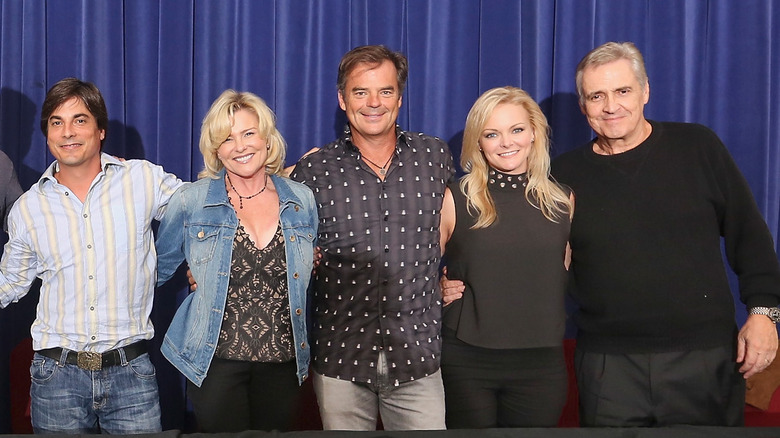 Ben Rose/Getty Images
After agreeing to marry Larry Welch, "Days of Our Lives" fans watched Hope Brady get ready to walk down the aisle with the criminal. However, Bo Brady wasn't going to stand by and watch the love of his life marry another man. Instead, he burst into the church and kidnapped Hope from the chapel. The two ran off together on his motorcycle in one of the most memorable moments in the super couple's long history together. Meanwhile, at the church, Bo's buddy Howie Hoffstetter took Hope's place, complete with wedding gown and veil. Once Larry lifted the veil, he was stunned to see Howie in Hope's place.
Larry eventually caught up to Bo and Hope and used his powerful influence to keep her in his clutches. Hope agreed to marry Larry in order to keep her family safe. However, shortly after they tied the knot, Hope found evidence of Larry's political crimes and threatened to expose it all. Larry backed off, and Bo and Hope were free to be together.
The following year, Larry killed Megan Hathaway (Miranda Wilson) when she overheard him talking about obtaining the three prisms, leaving her body in a hot tub. Soon after, he left Salem, but he wasn't gone for good.
Larry showed up on Beyond Salem in 2022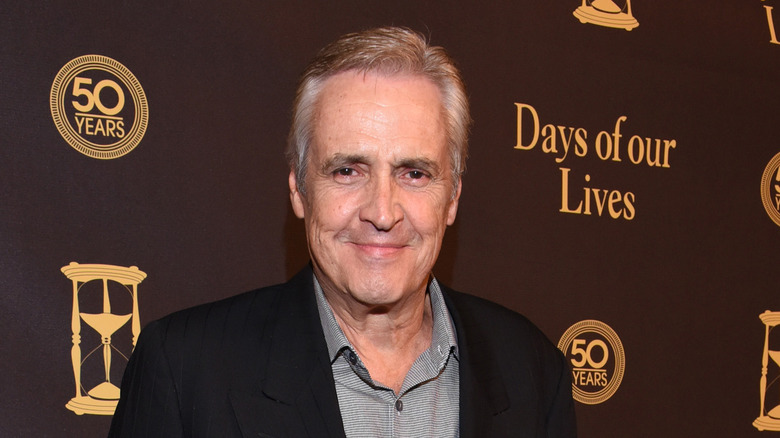 Vivien Killilea/Getty Images
After leaving "Days of Our Lives" in 1985, fans were surprised and thrilled to see Andrew Masset reprise the role of Larry Welch in 2002. Larry, who had been presumed dead in a prison break, returned to Salem to seek revenge against Bo and Hope Brady. It was also revealed that he was helping Nicole Walker (Arianne Zucker) plan the murder of Victor Kiriakis (John Aniston) at that time. While Larry definitely caused chaos in his return to Salem, it wasn't long until he found himself on the wrong side of his devious plans, and he ended up dying in a car accident in 2003.
However, fans got to see Larry again in 2022, when Masset returned to the role for the soap opera's spin-off "Beyond Salem." During the limited series, Larry was seen as a judge in purgatory. While Bo was in heaven, he was forced to ask Larry for permission to intervene in Hope's life on earth. Wearing a red robe and a devilish smile, Larry tormented Bo about their past history. However, Bo ultimately won him over after pleading his case.
Although Larry Welch is no longer part of the Salem scene, fans won't likely forget all of the entertainment and drama he brought to the sudser during his years on the show.