Ty Pennington Finally Explains Just Why He Left His First TLC Show Behind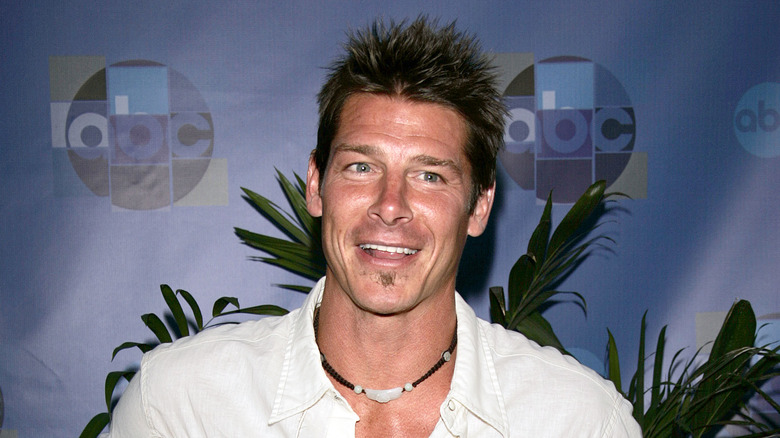 DFree/Shutterstock
Ty Pennington has a lengthy résumé to show for his career thus far. The reality star originally worked in construction and carpentry before becoming a model, landing a J.Crew cover before a car accident left him unable to continue. He returned to his former work for nearly a decade before Pennington's television career began. Since then, he has gone on to appear in multiple shows surrounding home improvement and design.
Pennington is well-known as the host of "Extreme Makeover: Home Edition," which ran on ABC from 2003 to 2012. The show followed Pennington as he created dream homes for deserving but struggling families across the country. Who could forget the iconic tagline "Move that Bus!" that he used to reveal the new custom homes that Pennington and his skilled team built for each family? 
However, "Extreme Makeover: Home Edition" was not Pennington's first TV venture. Prior to the show, he appeared on TLC's "Trading Spaces." The show kick-started his career, but the renovation expert chose to leave after just a few years, shocking fans in the process. 
Ty Pennington felt that he was not paid well enough on Trading Spaces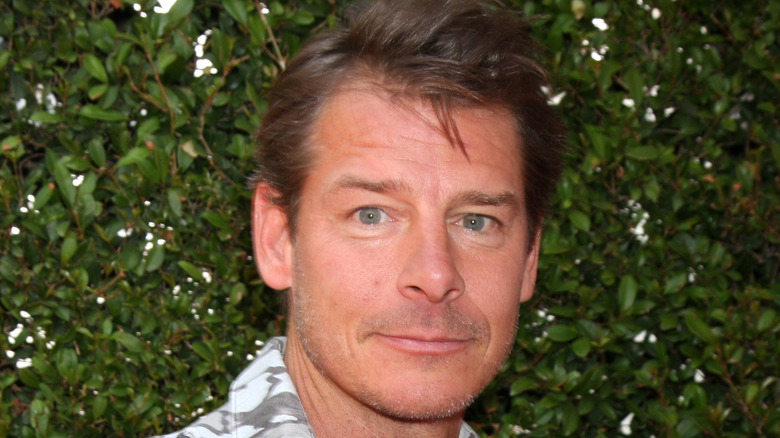 Kathy Hutchins/Shutterstock
"Trading Spaces" originally ran on TLC from 2000 to 2008. Each episode followed neighboring households trading house keys and — with the help of professional designers and carpenters — renovating one room in each other's homes over the span of just 48 hours. Ty Pennington was one of those valued professionals before he ultimately left the show. It took the lovable star quite a few years to reveal why he chose to say goodbye to "Trading Spaces," though. 
In a 2023 interview with People, Pennington finally opened up about the decision. "I had to quit that job because I knew I was worth more than I was being paid," he stated emphatically. "I took a real ballsy move, and I quit the best job I'd ever been given because I was sort of insulted." Pennington looks back on the decision in a positive way, however, arguing: "Sometimes something bad can happen that actually leads to something even bigger and better."
The show also impacted Pennington's personal clientele. "I was on the road so much, I started losing the clients I had, and so I could really only just work on the house I lived in," he revealed to Fox News. Likewise, the reality star attempted to get paid what he felt he was owed before quitting, but got nowhere with his bosses. 
Ty Pennington returned to Trading Spaces in 2018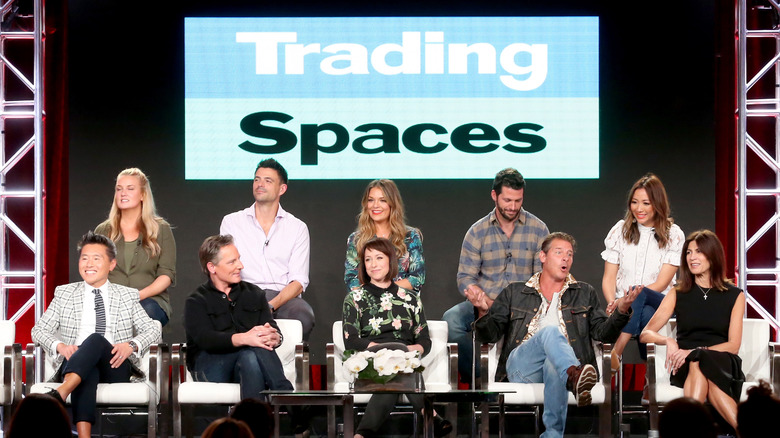 Frederick M. Brown/Getty Images
Ty Pennington's life in the public eye has had some ups and downs since "Trading Spaces" and "Extreme Makeover: Home Edition." After the latter culminated, Pennington appeared on several unsuccessful shows. "The Revolution," on which he starred alongside "Project Runway's" Tim Gunn, lasted a mere six months. Pennington later co-hosted TNT's "On The Menu," which only ran for 10 episodes, and "American Diner Revival," which was canceled after two seasons.  
Most notably, Pennington appeared on the revamped "Trading Spaces" in 2018 when TLC brought the show back to the air. He said he agreed to join the old cast for the reboot because "It's family — the family that gave me my start." Pennington also described it as "one of the most fun formats I've ever been involved in," per the Chicago Tribune.
Since that, Pennington has continued keeping busy with a hosting gig on HGTV's "Rock the Block", which has fared considerably better than his slew of canceled shows. "Rock the Block" already has four seasons under its belt as of this writing.