Ty Pennington's Old Modeling Picture Has Fans Excited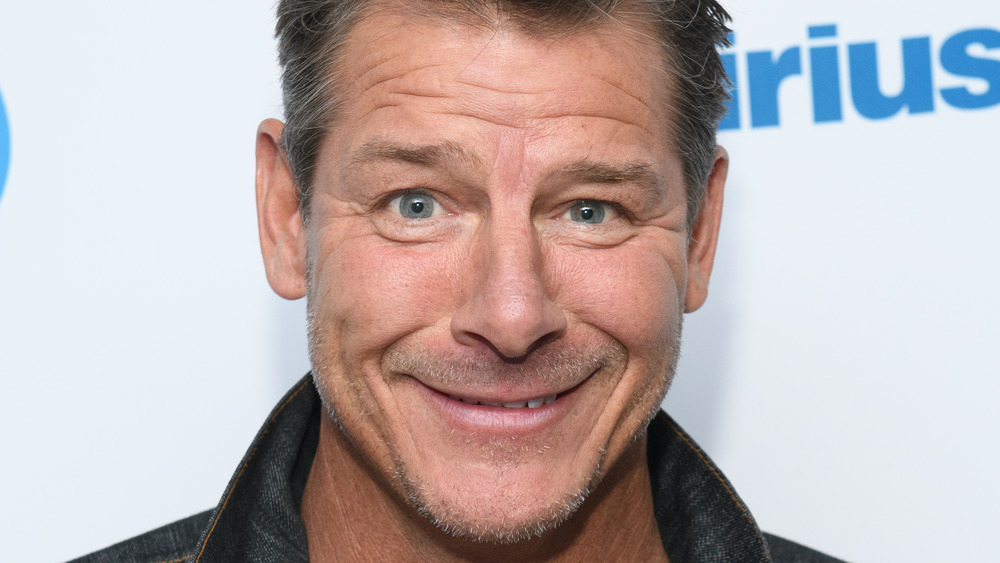 Noam Galai/Getty Images
Things are getting a little spicy in the HGTV universe. Ty Pennington, Trading Spaces veteran carpenter, and host of the new show TyBreaker, just about broke Instagram this morning after posting a throwback modeling photo that's got fans seeing the consummate "nice guy" in a whole different light!
Meant as a joke, Pennington shared the black and white shot taken from his younger days in what looks like a James Dean-esque pose, complete with a white t-shirt, dark, rolled, jeans, and a blue steel gaze that would make Zoolander green with envy. He captioned the #throwbackthursday pic, "And this is why I only did catalog work. What would you call this face??! #bluesteel."
With a few added crying laughing emojis, what the handyman/host didn't realize was just how un-funny his followers would find the modeling shot. Actually, they found it downright HOT, and the fire emoji comments that followed only confirmed it! With some fans flabbergasted, others awestruck, and many simply posting heart-eyed emojis, followers of the former star of Extreme Makeover: Home Edition have found Ty Pennington, the stud, and they're definitely not talking carpentry.
Ty Pennington actually got his start as a model
When Ty Pennington teased in his post that he worked as a catalog model, he wasn't joking. According to Wide Open Country, the TV tradesman got discovered in his last semester of college at the Art Institute of Atlanta and worked per Notable Biographies as a print model for brands like J.Crew, and Macy's, and even did TV ads for Diet Coke and Levi's.
While he likes to joke about his early career, as a now seasoned TV star, Pennington knows that modeling opened up doors to him in the entertainment industry, and gave him a cultural experience in his younger years that he might not have experienced otherwise. On his website he explains, "my modeling career gave me the travel bug and opened up a ton of new worlds and possibilities in my life. All of a sudden I was traveling everywhere and seeing everything including things like art, furniture, and architecture in a completely different way. Because of this, I lend a lot of my inspiration for design to the places I've visited and/or lived in."