It's Fielding Season - Here's What You Need To Know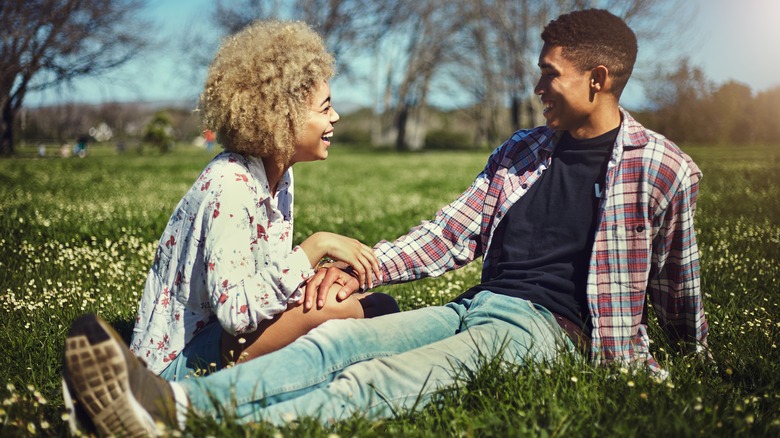 PeopleImages.com - Yuri A/Shutterstock
From trips to the beach and ice cream cones to taking your shoes off in the grass, spring and summer are about enjoying time outdoors and, when it inevitably gets too hot, taking a breather in the AC. Given that Seasonal Affective Disorder (also known as SAD) severely impacts about 5% of the population (and mildly impacts at least another 10%), it's no wonder many of us start dreaming up summer plans at the first sign of daffodils, per Psychology Today.
Meanwhile, late fall and winter are known for comfy sweaters, family-packed gatherings, and sitting down with your partner to say, "Let's define the relationship." As psychotherapist and dating coach Samantha Burns explains to WebMD, "Cuffing season is the search for someone to shack up with or exclusively date during the holidays and colder winter months," adding, "It's about enjoying the warmth of a cuddle buddy instead of venturing out into the cold to meet up with potential dating duds." The bottom line? Much like bears, humans enjoy hibernation, something made all the more manageable since the invention of GrubHub and Netflix.
However, as the weather heats up and cuffing season comes to a close, it's not only time to welcome back iced coffees and Starbucks refreshers, but also to incorporate a new dating term into your vocabulary. Now that fielding season is here, this is what you need to know about casually dating this summer. Download those apps, pull your warm-weather wardrobe out of storage, and let's get started.
The dating field gets bigger during warmer months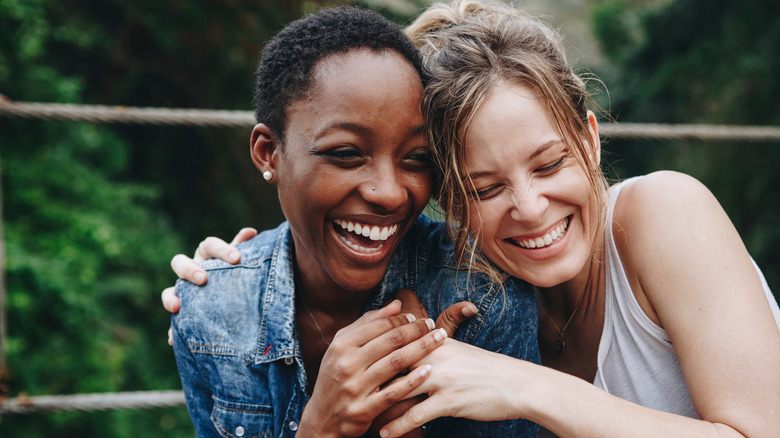 Rawpixel.com/Shutterstock
It can be hard to work up the motivation to go outside in late winter, especially if you live somewhere with snow and slush. However, along with the time change and that added hour of daylight comes a boost of energy. As dating expert Meredith Golden tells Elite Daily, "People start socializing more when the sun comes out after a long and cold winter," adding, "As more opportunities for dating naturally present, the mentality to not miss an opportunity increases as the number of suitors increase." In other words, as more and more people re-download the apps and enter the dating pool after post-holiday breakups, it becomes harder to focus on a single person.
Specifically, Inverse cites OKCupid data, which claims that June (peak fielding season) is the most popular month for casual hookups. Although dating more doesn't necessarily mean you're "playing the field," it does mean you'll get a better sense of what you're looking for in a partner. As is the case with any relationship — whether romantic or platonic — it's helpful to lead with honesty rather than resorting to ghosting or the so-called "slow fade" phenomenon when you're no longer interested.
Dating apps aren't the only places to find matches this fielding season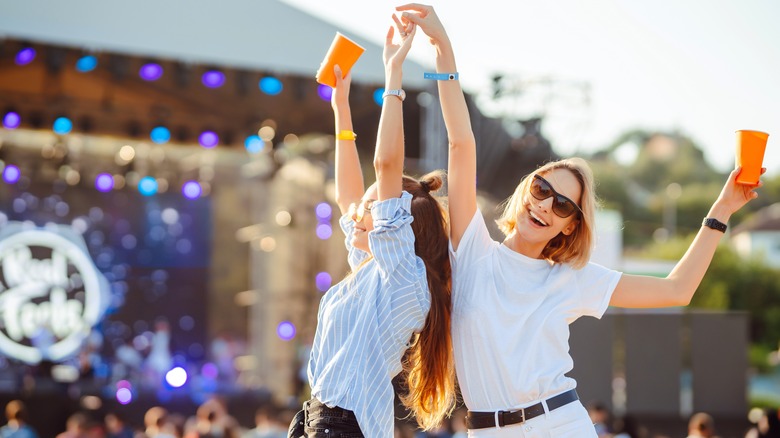 maxbelchenko/Shutterstock
Although leading dating apps like Tinder, Bumble, Hinge, and Zoosk might be booming during the warmer months, there are plenty of ways to meet matches IRL if you're tired of swiping this summer. For starters, matchmaker Susan Trombetti is a big fan of outdoor concerts when it comes to building in-person connections. "I always recommend going out and joining in the fun," she explains in a conversation with Bustle, continuing, "Lots of areas have a free evening concert series, and it's a great way to get out of the house and hear great music with friends and meet someone." She also recommends block parties, festivals, or even enjoying a casual vacation fling. Find an activity that interests you, bring along a friend, and who knows, you might leave with a new connection.
Finally, it can't hurt to take the initiative this fielding season. Although fear of rejection is very real, pretending to be assertive can help build real-life confidence. Plus, everything gets easier with practice — sometimes you just have to say, "Let's go on a date."