Hallmark's Victor Webster Splits With Wife Shantel VanSanten After Only Two Years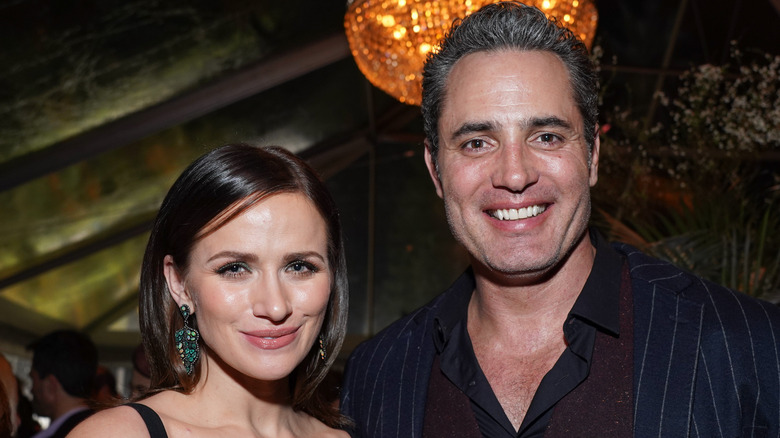 Rachel Luna/Getty Images
Hallmark movies are known for their happy endings, but in real life, "happily ever after" and "together forever" aren't always synonymous. Apparently, that's the case for Hallmark Channel lovebirds Victor Webster and Shantel VanSanten. If you think that these popular Hallmark stars look familiar, there are quite a few reasons why that might be. If you don't know Webster from his Hallmark Channel classics, "Summer Villa" or "A Harvest Wedding," then you may recognize him from his work on the dramedy series, "Workin' Moms," or from his newest Hallmark hit, "The Wedding Veil Journey." Like quite a few other Hallmark Channel darlings, VanSanten is an alum of the long-running early aughts drama series, "One Tree Hill." She's also had recurring roles in "The Boys," "For All Mankind," and "FBI," among others.
It's surprising how many times we discover that the real-life partners of Hallmark Channel stars have also graced the network. Of course, Webster and VanSanten are no exception to this. The pair met on the set of their Hallmark movie, "Love Blossoms" back in 2017. From there, their love certainly did blossom, but it seems that this love bloomed only for a season, as the two decided to call it quits after only two years of marriage.
What we know about Webster and VanSanten's split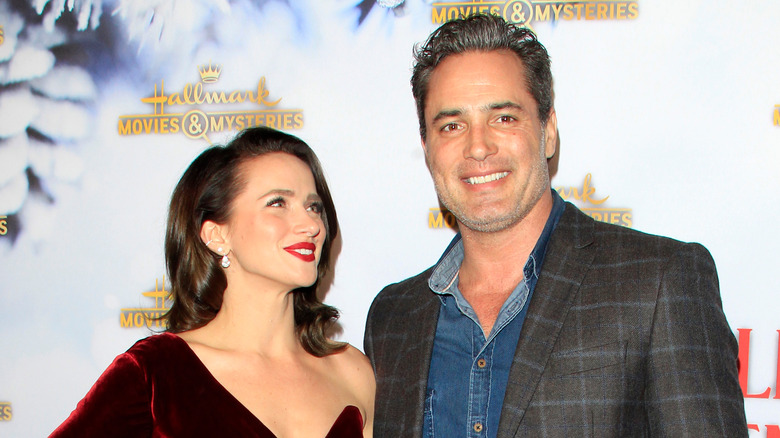 Kathy Hutchins/Shutterstock
After bringing a love story to life as Dec and Violet in The Hallmark Channel original movie "Love Blossoms" in 2017, Victor Webster and Shantel VanSanten embarked on a love story of their own. The pair got engaged in February 2020, and as VanSanten told People, "It was the most perfect, wonderful day of my entire life. And I can't wait to marry my best friend." They got married in August of 2021 with three different wedding celebrations. 
A few months shy of their second wedding anniversary, the two have surprisingly split. Yes, court documents indicate that this has been in the works for a while (via Us Weekly). When Webster filed for divorce, the separation date was recorded as January 10. As for what caused the marriage to come to a close, Webster listed the ever-vague "irreconcilable differences" as the culprit. 
Back when the couple got engaged, VanSanten told People that "Relationships aren't easy — you have to fight for it, you have to work at it. We've done that and we've put in the work and now feel settled." Per Us Weekly, VanSanten also said "As there are unwritten chapters ahead, we will surely experience more hardships on this grand adventure. I couldn't be more sure we can overcome anything together." It seems, though, that the pair's work has come to an end; but neither has yet to comment publicly on the split.