Aisha Tyler On Working With Jennifer Garner And Hello Sunshine - Exclusive Interview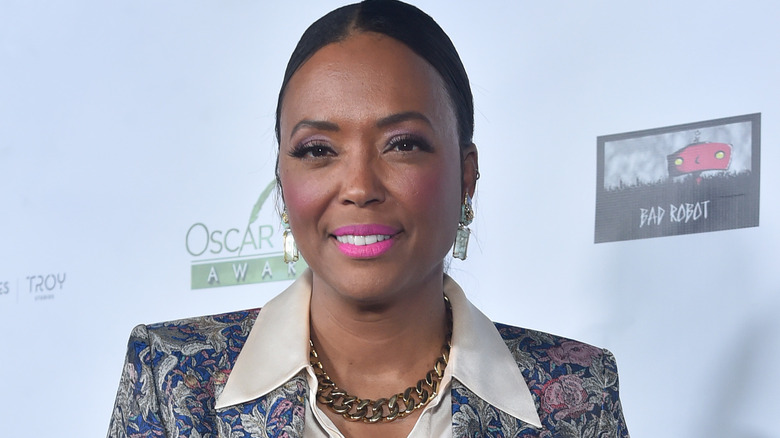 Alberto E. Rodriguez/Getty Images
Aisha Tyler's résumé is chock full of impressive work, including her time on "Criminal Minds" as Dr. Tara Lewis and in "Fear of the Walking Dead" as Mickey; she has also directed episodes of "Criminal Minds," "The Walking Dead," and "The Wonder Years." But fans will have to go to Apple TV+ for her latest acting project, "The Last Thing He Told Me," which arrives on April 14.
"The Last Thing He Told Me" is a limited series based on the #1 New York Times bestselling novel by Laura Dave. The gripping story follows Hannah, played by Jennifer Garner, as she unravels the mystery of her husband's sudden disappearance. Garner stars in and executive produces the series in collaboration with Reese Witherspoon's company Hello Sunshine, and Tyler plays Jules, the best friend of Garner's character in the series. During an exclusive interview with The List, Tyler shared her thoughts on working with Garner and the rest of the cast — and she also gave us the details on some of the ways her character is more developed in the series than in the book.
Working with Jennifer Garner and the rest of the cast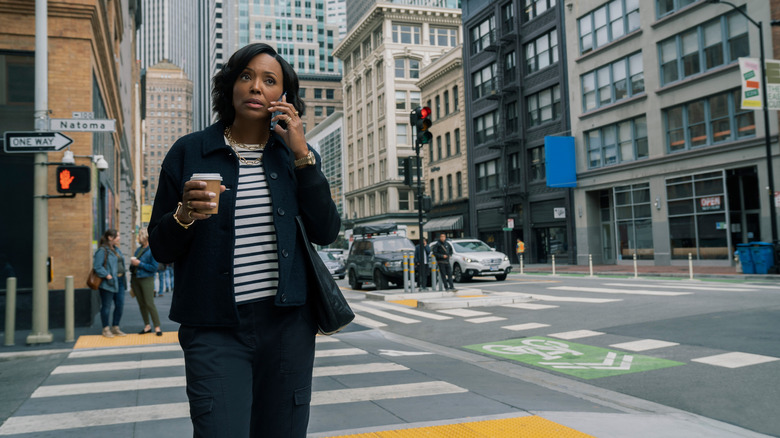 Apple TV
What first drew you to this project?
Oh my God. It was a perfect storm of awesome elements. [It was] a great piece of source material in the book — which was a massive bestseller — the fact that the author of the book and her husband were a part of the producing team, that it was Hello Sunshine, that it was Jennifer Garner. It was an incredible assembly of artistic minds behind and in front of the camera. Then it was a great character.
How did you feel like your character, Jules, compared to characters you've played in the past?
That's a good question. What I love about Jules is she's very sharp. She's funny. This is a dark show and very twisty, but Jules, in a lot of ways, keeps a sense of humor and a sense of absurdity through the show that balances some of the darkness with lightness. Also, she's a great friend, and I was lucky that they fleshed Jules out more. She's more robust in the series than she was in the book, so they gave me a lot to do and a lot to work with.
To be able to build this relationship out with Jennifer Garner, who's an incredible actress and a wonderful person ... It was easy to fall into the dynamic of this friendship very quickly. A big part of the job of being an actor is to try to instantaneously build a relationship with someone and make that play on screen. It was effortless to do with Jennifer and a blast to create.
Watching the show, it definitely comes across like you and Jennifer have been friends for years and have this history. What was it like working with her and the rest of the cast?
This was an incredible cast, including people that I had admired for a long time, like Nikolaj Coster-Waldau, Angourie Rice, and Geoff Stults, who I've been friends with forever, and we got to work together. It was one of those things where you find out that one of your friends has been cast on the show, and you're like, "Yes!" Josh Hamilton, who I directed on "The Walking Dead" ... We didn't actually get to work together on this show, but we got to do a lot of table reads together. I was like, "Yeah, Josh!" We had literally just wrapped "The Walking Dead," and then we got to work together on this series. It was an incredibly accomplished cast of actors doing incredible work.
The Last Thing He Told Me will keep you guessing the whole time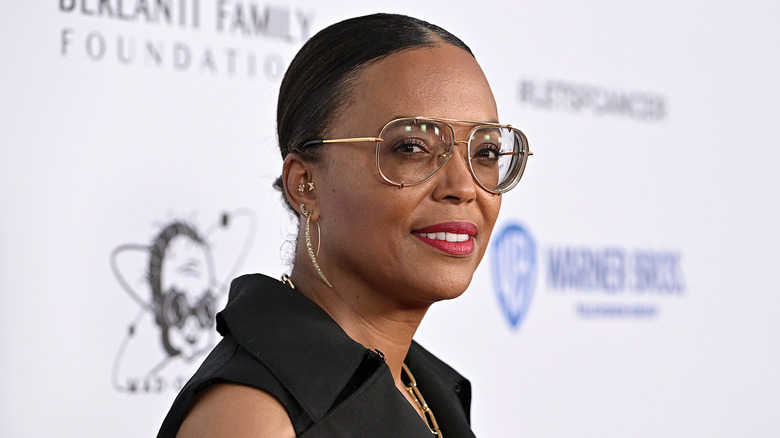 Charley Gallay/Getty Images
This story has a lot of twists and turns to it. Did you read the book first or the series?
I read the series first because, sadly, I don't have a lot of time for recreational reading. I found out about the series and then went back to the source material. But what was great about the series was we got seven hours to flesh this story out and give these characters more time to breathe and to interact, so Jules is a more robust character on the show than she was in the book.
Did you feel like, reading it, you knew where it was going, or were you surprised like the audience would be?
No, I was surprised. People who love the book will still love how twisty the series is. But for people who haven't read the book, they're going to be gobsmacked. It's such a rich, layered, lush storyline. There are twists on twists on twists. It's one of those shows where you're going to be like, "Oh, no way," right until the very end.
"The Last Thing He Told Me" will premiere globally with the first two episodes on Friday, April 14, followed by one new episode weekly through May 19, exclusively on Apple TV+.
This interview has been edited for clarity.