Hunter King Explains Why Hallmark Movie Roles Are Such A Refreshing Break From Soaps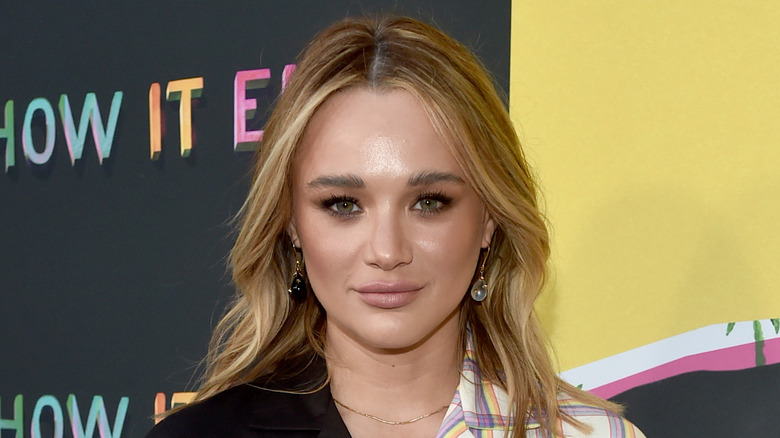 Alberto E. Rodriguez/Getty Images
Hunter King has quickly become one of the Hallmark Channel's most beloved stars. The actor has appeared in projects for the network, such as "Hidden Gems," "A Royal Corgi Christmas," and "Nikki & Nora: Sister Sleuths." In 2022, King signed a multi-film deal with the network, ensuring that she would be a staple on Hallmark for the foreseeable future, per Deadline. "Hunter King brings such a spark to each role she brings to life and has been a wonderful addition to the Hallmark family," said Lisa Hamilton Daly, Executive Vice President of Hallmark.
Of course, King was thrilled to continue her work with the media outlet. "I feel so incredibly grateful and lucky to be part of the Hallmark family! I'm so excited for what's to come. I get to be in Hallmark movies for a living! Are you kidding me? Is this real life?" she said of the deal.
While King may be making a name for herself among Hallmark fans, she's already a hit with daytime TV viewers due to her previous role on "The Young and The Restless." Of course, King admits that working for Hallmark is much different than appearing on a soap opera.
Hunter King reveals what she loves about the Hallmark Channel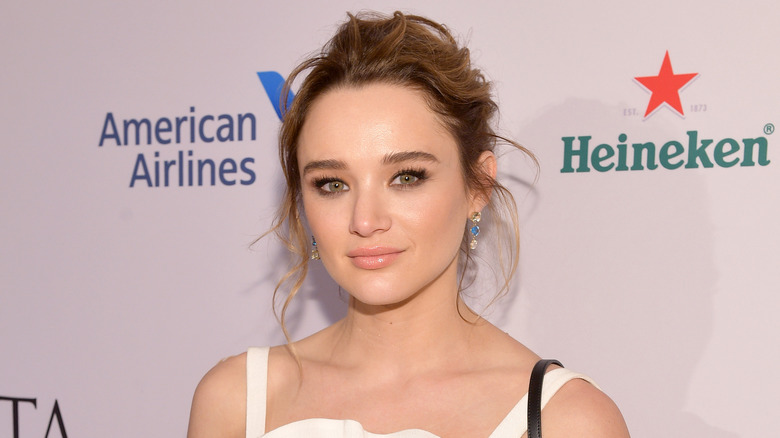 Matt Winkelmeyer/bafta La/Getty Images
After spending years bringing the drama to Genoa City as Summer Newman on "The Young and the Restless," Hunter King left the role in 2021. She admits there is something very different and special about filming movies for the Hallmark Channel and that it's been a great change of pace for her career. "It is very, very, very nice to play a different kind of role. It is fun as an actor to play all different kinds of roles. But yeah, after 10 years of playing [Summer Newman], it is really refreshing to play something kind of happy," King told TV Fanatic.
The actor added that she's always had a love for the romantic comedy genre and that she's having a blast getting to star in rom-coms for Hallmark, calling it a dream come true. King also revealed that she's always been a fan of the network and really enjoys the fact that Hallmark puts a smile on viewers' faces, no matter what time of year they tune in.
Of course, Hallmark delivers a much different vibe than soap operas, but King knows how to rock them both. It's also fun for her fans to see her playing different characters and showing off her range as an actor.
Hunter King hasn't ruled out a return to soaps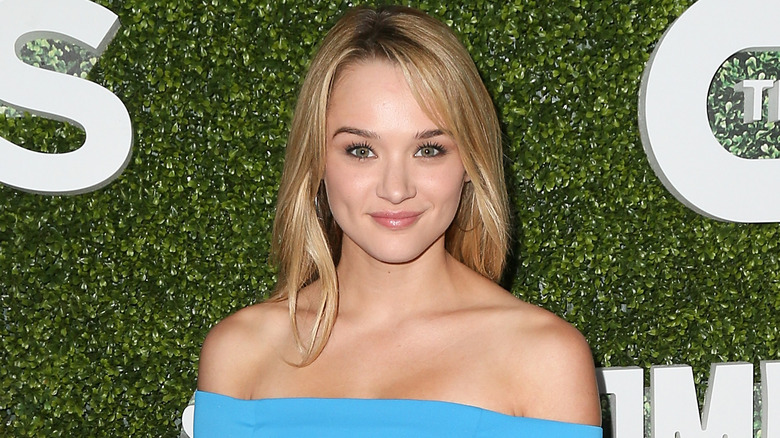 David Livingston/Getty Images
Although many fans of Hunter King have followed her career through from "The Young and The Restless" to Hallmark, many are still hoping to see her back in Genoa City in the future. King's character, Summer Newman, had a fan-favorite romance with Kyle Abbott (Michael Mealor). The duo left the sudser in late 2021, but when it was revealed that Mealor was returning to the show in 2022, fans were expecting to see King as well. However, because of the actor's busy schedule, she wasn't available to reprise the role of Summer, and Allison Lanier stepped into the character instead.
King hasn't completely ruled out a return to "Y&R" in the future, though. "People do come and go, and paths seem to cross in the soap world. So never say never," she told Soaps. However, the actor added that she's focused on her Hallmark career at the moment. "Right now, I am just so incredibly happy and honored and thankful to be with Hallmark," she stated.
It seems that King is very excited about the future of her career, but she hasn't forgotten her soap opera roots. If nothing else, her previous work on daytime has prepared her well for any dramatic scenes she might need to film for Hallmark.