What Happened To Amber Moore On The Bold And The Beautiful?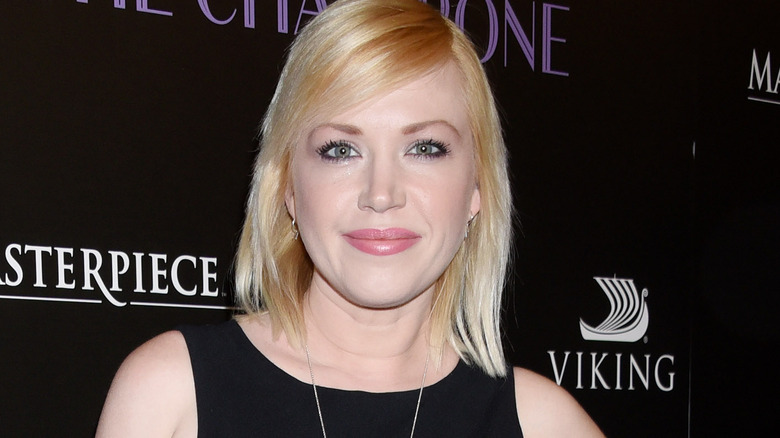 Ga Fullner/Shutterstock
Fans of "The Bold and The Beautiful" first met Amber Moore in 1997 when Adrienne Frantz joined the cast of the iconic soap opera. Amber had high hopes of becoming an artist and a singer but worked as a waitress at a diner until she met Sheila Carter and ultimately became a nanny for Sheila's daughter, Mary. Amber's early days on the sudser were filled with drama, and things got more chaotic when she was hired to babysit teenagers Bridget and Rick Forrester. Amber began to understand that the Forrester family had a lot of money and power, and even stole a diamond bracelet from Rick's mother, Brooke Logan, in order to pawn it for money.
It was clear that Rick had feelings for Amber, despite their slight age difference and she seized the opportunity to begin flirting with the teenager. She later began dating Rick but cheated on him during a one-night stand with her friend Raymond, played by well-known singer Usher. Amber later found out that she was pregnant, but didn't know who the biological father of the child was. When Amber's baby was stillborn she adopted her cousin Becky's son instead and lied to Rick, claiming that the baby, whom she named Eric Jr., belonged to Rick.
Eventually, Becky returned and wanted her child back. However, after seeing how much Amber loved Eric, she stayed quiet. Becky later died from cancer, leaving Amber to raise the child.
Amber struggled to keep her personal life in order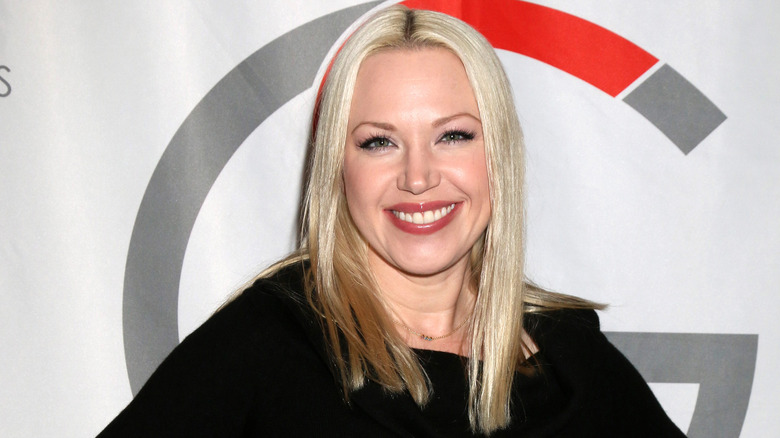 Kathy Hutchins/Shutterstock
"The Bold and The Beautiful" fans watched Amber Moore shower her adoptive son, Eric, with love. She even got Rick Forrester to marry her so that their son would have two parents and the Forrester name. However, the truth about his parentage eventually came out. Amber eventually told Rick the truth while they were in Italy for a fashion show. Rick was so upset about the news that he dumped Amber and annulled their marriage.
Amber eventually moved on with her life and fell in love with C.J. Garrison. However, Rick found himself wanting to reunite with Amber, so he plotted to stop the wedding by demanding that little Eric's biological father, Deacon Sharpe, stop the wedding. Amber ultimately chose to leave C.J. at the altar, which broke his heart. She admitted that she was still in love with Rick and the two got back together.
However, Rick's plan backfired when Deacon became a problem by demanding custody of Eric. Eventually, Amber and Rick remarried and were able to regain custody of the little boy, although Amber struggled with her romantic feelings for Deacon. Amber and Rick later divorced again and Amber went on to have romances with Thomas Forrester, Cane Ashby, Adrian Korbel, and Daniel Romanlotti.
Amber was last seen in 2013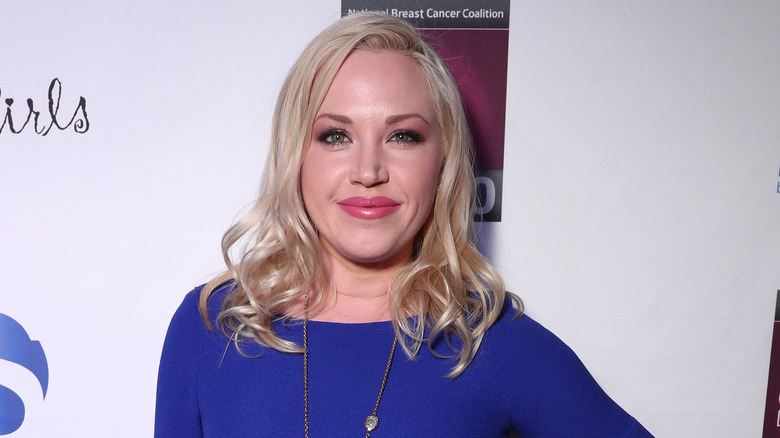 Todd Williamson/Getty Images
After a series of failed relationships, Amber Moore decided to pack up and leave Los Angeles with her son, Eric. When she finally returned to town she began to work for Jackie Marone and fell into another one-night stand with Oliver Jones. However, she had also been intimate with Liam Spencer and Marcus Forrester. Amber claimed that the child belonged to Liam. However, after the baby girl named Rosie was born, it was discovered that Marcus was the true biological father.
Despite all of the drama in Amber's love life, she never got over her feelings for Rick. She set her sights on her ex-husband again and even battled those who she believed may stand in her way such as Hope Logan and Caroline Spencer. Eventually, Amber confessed to giving Hope drugs to keep her at bay, which seemed to end her relationship with Rick for good.
Amber left town yet again but was seen in 2013 when she returned to attend the memorial service for Katherine Chancellor. After Amber's departure, Marcus was seen raising their daughter, Rosie, before he too left LA to move to South Africa. It's currently unknown what Amber is up to now. However, the character could return to the canvas at any time.