Whatever Happened To The Bold And The Beautiful's Rick Forrester?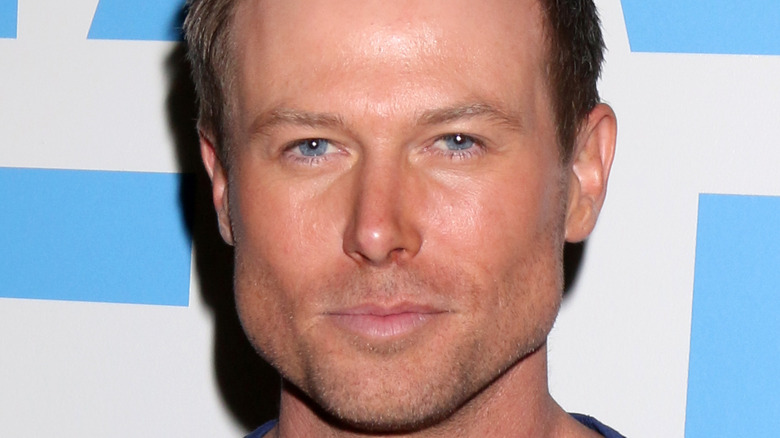 Kathy Hutchins/Shutterstock
Over the years, "The Bold and the Beautiful" fans have watched Rick Forrester's life unfold. The character was born on-screen in 1990 to Eric Forrester and Brooke Logan. Rick has been played by multiple actors through the decades, including child actors Nicole and Ryan Miller, as well as Jeremy Snider and Steven Hartman. When Rick was aged into young adulthood on the soap opera, Jacob Young took over the role where he remained from 1997 until 1999 when Justin Torkildsen stepped into the character's shoes. Then, in 2007, "Days of Our Lives" actor Kyle Lowder portrayed Rick for a short time until Young ultimately returned to the role.
Viewers who have been watching Rick's storyline play out over the years know that the character has been involved in a lot of drama during his life. As a child, Rick longed for his parents to be together, but it just didn't seem to be in the cards. Instead, Rick's mother, Brooke, fell in love with other men, which caused her son heartache, even leading him to get into a fight at school. Eventually, as a pre-teen, Rick's trauma spiked, and he shot his mother's fiancé Grant Chambers (Charles Grant).
However, that was just the beginning of Rick's wild ride.
Rick's had a messy love life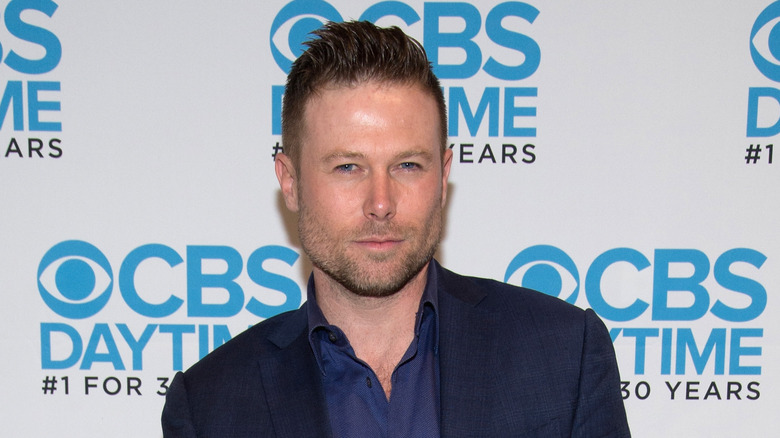 Tara Ziemba/Getty Images
Rick Forrester's troubled childhood got more complicated when "The Bold and the Beautiful" fans saw his mother, Brooke, hire a young babysitter, Amber Moore (Adrienne Frantz), to watch her children. Being too old for a babysitter, Rick hit it off with Amber, and the two eventually began an affair. When Amber found out she was pregnant, she knew there was a chance that Rick could be the father. However, Amber lost the baby, and Rick was furious when he found out that Amber had been lying to him. Amber and Rick ended their torrid romance, and Rick went on to have relationships with the likes of Erica Lovejoy (Courtnee Draper) and Caitlin Ramirez (Kayla Ewell) before leaving Los Angeles in 2006.
When Rick returned to LA in 2007, he continued his messy love life with Phoebe Forrester (MacKenzie Mauzy) and Ashley Abbott (Eileen Davidson). He later had an affair with Taylor Hayes (then Hunter Tylo) and became locked into a love triangle with her and Ridge Forrester (then Ronn Moss). Taylor eventually chose Ridge, and Rick decided to fake an injury and paralysis to gain attention. The following year, he and Phoebe were in a car accident resulting in Phoebe's death. Rick then went on to date Phoebe's sister, Steffy Forrester (Jacqueline MacInnes Wood), and tried to seduce the married Jackie Knight (Lesley-Anne Down) without success.
Rick eventually fell for Caroline Spencer (Linsey Godfrey), but she couldn't fight her feelings for Thomas Forrester. After growing tired of Rick's constant scheming, Caroline dumped him and reconciled with her former flame.
Rick started a family with Maya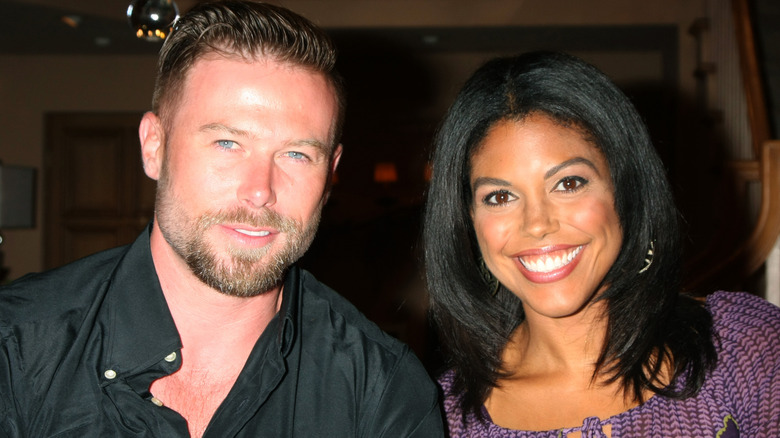 Kathy Hutchins/Shutterstock
"The Bold and the Beautiful" fans watched as Rick Forrester and Caroline Spencer eventually found their way back to one another and even tied the knot at the Forrester mansion in 2013. However, their happiness was short-lived. Caroline began to have feelings for Ridge Forrester (Thorsten Kaye), creating bad blood between him and his brother, Rick. After divorcing Caroline, Rick moved on with Maya Avant (Karla Mosley).
The pair wanted to start a family together, but because Maya is transgender, they couldn't have their own children. Rick suggested that they adopt, but they found a solution when Maya asked her sister Nicole Avant (Reign Edwards) to be their surrogate. Nicole went on to give birth to the couple's daughter, Elizabeth. However, there was a dispute about the child's custody before Maya and Rick finally legalized the situation. After seemingly getting their happy ending, Rick was forced to leave Los Angeles again for work. With Rick out of the country, Maya and Elizabeth later joined him so that they could live together as a family again. However, Maya later returned to Los Angeles without Rick and revealed that the two had called it quits.
Viewers have absolutely loved watching Rick Forrester's journey on "The Bold and the Beautiful" over the years and hope to continue seeing where life takes the character in the future.