How Old Was Hallmark Star Alison Sweeney When She Got Her Big Showbiz Break?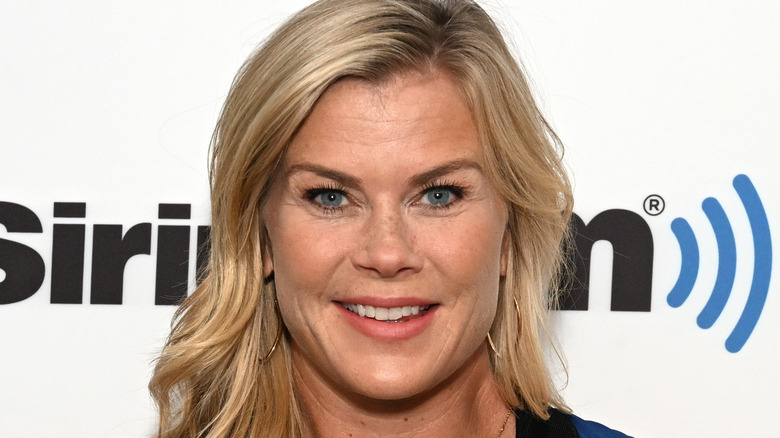 Slaven Vlasic/Getty Images
Alison Sweeney has become one of the most familiar faces on television during the course of her career. The actor first got her start when she was cast in a commercial for Kodak as a young child. After that, she never looked back. Sweeney booked gigs on TV shows such as "Simon & Simon," "St. Elsewhere," "Tales from the Darkside," and "Family Man." She also appeared in an episode of the hit show "Webster," which contained some serious subject matter when she was cast to play a character who was the victim of abuse. 
"I remember my mother having to explain it to me and how serious the subject was," Sweeney told Entertainment Weekly. "It was the first time a sitcom had ever addressed the real social issue of child abuse. ... They brought in a counselor to talk to my character and help her understand that it isn't her fault and that she didn't do anything wrong. It was really powerful," she added.
All of the work that Sweeney did as a child, including the more dramatic roles, obviously helped her jumpstart her career. She was a seasoned TV professional at a young age, which likely helped her get her big break in Hollywood as one of the most beloved characters to ever appear on daytime television.
Alison Sweeney was cast on a popular soap as a teenager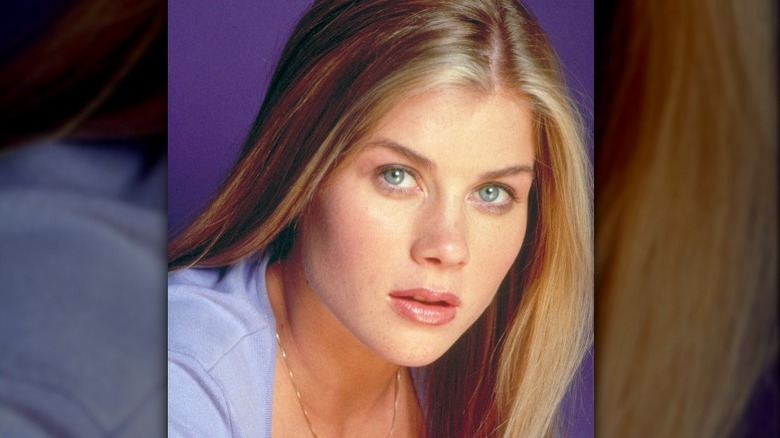 Getty Images/Getty Images
Although Alison Sweeney had appeared in several projects in her childhood, it was her role as Sami Brady on the long-running soap opera "Days of Our Lives" that really offered her a big break in the industry. Sweeney landed the role as the daughter of Deidre Hall's Marlena Evans in 1993 when she was just 16 years old. During her years on the soap opera, Sweeney showed off her range when Sami was forced to deal with betrayal and death. The character is also known as one of the biggest trouble-makers and schemers to ever set foot in Salem, and there was never a dull moment when Sami was in a scene.
"I literally grew up playing this character, Sami Brady. I started when I was 16 years old, and I was just this dopey kid, and I just loved it. I love my job. I love working there. The crew, they've all watched me grow up and get married and have my own kids," Sweeney told Kelly Clarkson of her time on "Days of Our Lives," per Daytime Confidential.
In 2015, Sweeney announced that she had decided to leave the "Days of Our Lives" in favor of spending more time with her children and exploring other career opportunities. Although fans were saddened by the reveal, the actress has returned to the soap opera on several occasions to reprise the role and make sure that Salem doesn't forget about Sami.
What's Alison Sweeney doing now?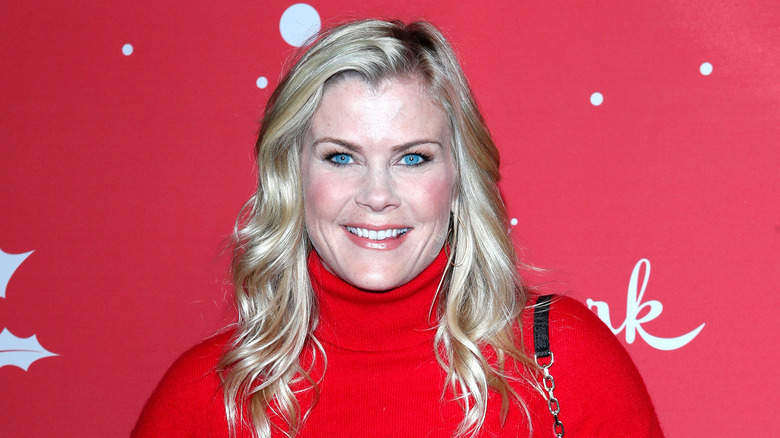 Kathy Hutchins/Shutterstock
In the years since she was first cast as Sami Brady on "Days of Our Lives," Alison Sweeney has kept herself very busy. In addition to appearing on the soap opera she also previously hosted the reality TV competition series "The Biggest Loser." Sweeney has also had a busy personal life with her husband and two children. Despite her soap opera roots, she's also appeared in several films for the Hallmark Channel such as "Second Chances," "Love On The Air," "Christmas at Holly Lodge," "Good Morning Christmas," and series such as "Murder She Baked," "Chronicle Mysteries," and "The Wedding Veil." 
In 2022, Sweeney signed a multi-picture deal with Hallmark and revealed that she was overjoyed to be remaining part of the family-friendly network. "I am thrilled to continue to work with Hallmark as they continue to support my work as an actress and as a producer. I'm very proud of our Christmas movie and excited for the future projects to come!" the actor said at the time (via Deadline). 
That same year, the actor gushed over the network, telling Us Weekly that Hallmark is "so supportive" of her vision and that she also loves introducing the brand to new talent in the form of actors and directors. "I love embracing that and I love that Hallmark has embraced me," she revealed. Sweeney has come a long way from her childhood acting gigs, and fans have enjoyed watching her grow up in front of the camera.