The Real Reason Alison Sweeney Left Days Of Our Lives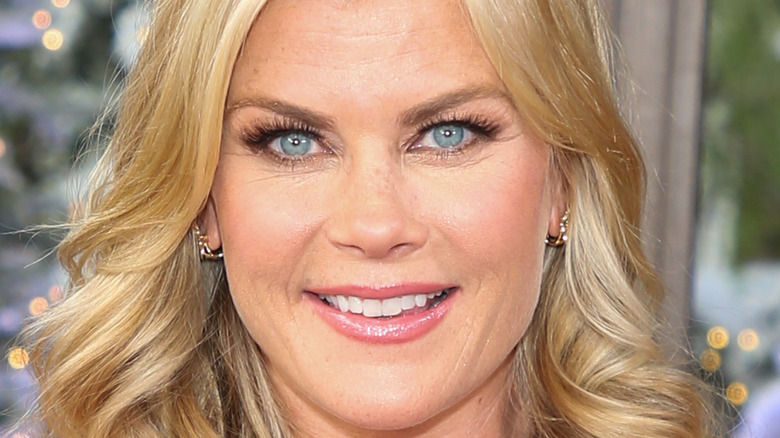 Paul Archuleta/Getty Images
Alison Sweeney is one of the most beloved stars to ever appear on "Days of Our Lives." The actress, who portrayed the character of Sami Brady, gave "DOOL" fans some of the most dramatic and memorable soap opera storylines of all time, per Soap Central. Sami is the daughter of Dr. Marlena Evans (Deidre Hall) and Roman Brady (Josh Taylor). Over the years, the character became one of Salem's most loved bad girls as she carried out countless schemes and even became famous for changing paternity test results. She has also been charged with murder multiple times and generally continued to viewers coming back for more.
However, fans were stunned in January 2014 when Sweeney announced that she would be exiting the NBC soap opera for good. The actress shared the news with fans during an interview on "The Ellen DeGeneres Show," revealing that she planned to say goodbye to Salem after 21 years, per TV Guide. "I've been on Days of Our Lives since I was 16 years old, and I have never had more than a two-week vacation in that whole time."
However, it wasn't only the time off that Sweeney said she was craving while making the difficult decision to walk away from "Days of Our Lives" after two decades of playing Sami.
Alison Sweeney is putting her family first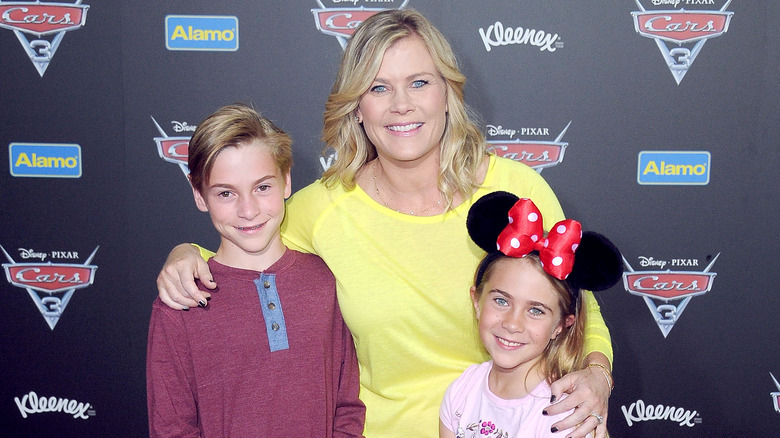 Barry King/Getty Images
According to She Knows Soaps, Alison Sweeney admitted that one of the most important reasons she decided to step back from her role as Sami Brady on "Days of Our Lives" was to spend more time with her children. "I mean, it's awesome, I love Sami, I love Salem, I love my job, I love daytime, I love the fans. I love everything about it," the actress said. "I have worked so much and my daughter just turned five and my son is nine and I just want to be with them and enjoy my last year. I'm going to be on 'Days' all this year. We don't have a specific time, [she'll be off canvas] but I'm going to be on all this year and see what happens," Sweeney said when announcing her departure back in 2014.
Since that time, Sweeney has returned to "DOOL" on multiple occasions to give fans a dose of Sami. In addition, she's been enjoying her time at home with her children, per Wide Open Country. "I love being a mom, and I love everything that we do. It's been fun to spend time with them at home even if it's just making dinner or helping them with their homework. Sometimes we like to go away on the weekends or [daughter] Megan and I ride our horses together," she stated.
It seems that Sweeney has found a happy balance between her career and motherhood, but fans are always hoping she'll return to "Days" in the future.