Prince George's Role In King Charles' Coronation Explained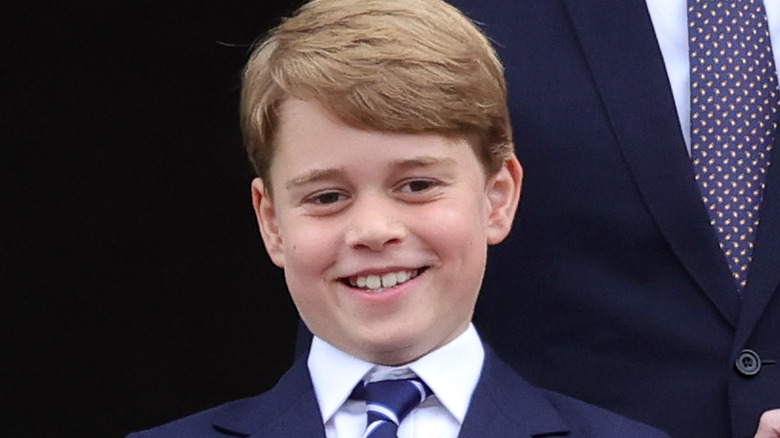 Chris Jackson/Getty Images
Prince George, the eldest son of William Prince of Wales and Catherine Princess of Wales, has been making headlines this past week. During the royal family's celebration of Easter, the 9-year-old Prince George was spotted walking beside his parents, and onlookers remarked at how tall he appeared to be for his age. George seemed to be nearly level with his father's shoulder, and since William is 6ft 3in, George certainly appears to be going through a growth spurt. 
In fact, there has been speculation as to whether George might one day become even taller than his father. If he does, he could potentially break the record for the tallest British monarch in history, a title currently held by King Edward IV, who was the grandfather of King Henry VIII (via The Mirror). Edward IV was 6ft 4 ½in. 
Now, Prince George is making headlines for another way in which he appears to be growing up quickly: the important role he is set to play in the upcoming coronation of his grandfather, King Charles III.  
What Prince George's responsibilities will be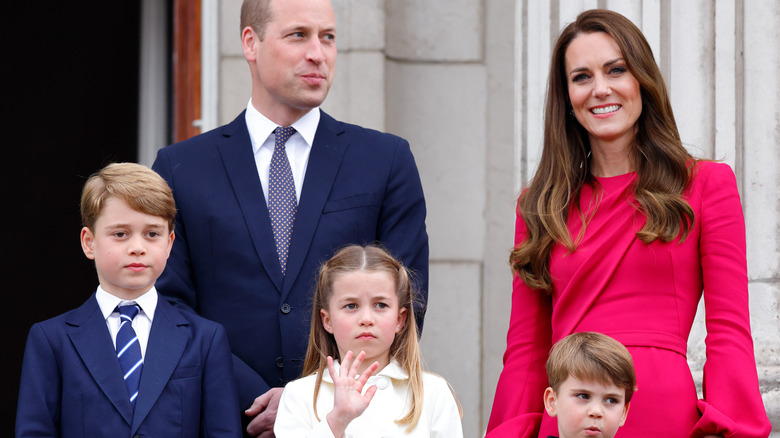 Max Mumby/indigo/Getty Images
When King Charles and Queen Consort Camilla are crowned in their official coronation ceremony on May 6, a great deal of tradition will be involved. While Charles is doing some things differently than his predecessors, like retiring to his own quarters early the night before the big day to rest rather than hosting a lavish party late into the evening, a great deal of longstanding ceremony will be upheld. 
Among these traditions is the role that Prince George will play. Prince George is now second in line to the throne after his father, William Prince of Wales. As such, even though he is only 9-years-old, he is being given a special honor during the proceedings of the day. George will be known as a Page of Honor on the day of the coronation, and he will be dressed in a red robe and white stockings (via The Mirror). Most notably, he will be carrying a small sword. The sword is a symbol of George's role, which is to defend the life of The King on the day of the coronation, lest anyone threaten his person. 
While of course actual security measures will be in place and George's role is symbolic only, it is still a significant responsibility for the young prince. George will be the youngest of four Pages of Honor, with the others being children of friends of The King, including Lord Oliver Cholmondeley, Nicholas Barclay, and Ralph Tollemache.