What Only True Fans Know About Hallmark Star Hunter King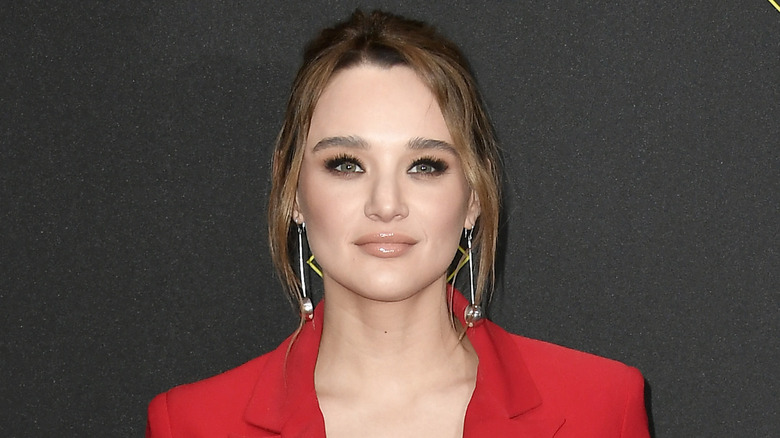 Frazer Harrison/Getty Images
If you're a TV fan, there's a good chance you've seen Hunter King on television over the past few years. The actor, who is a native of California, has been working in show business for over 20 years, with early roles on shows such as "Roswell," "Hidden Hills," "Without a Trace," "Dexter," "Hannah Montana," and "ER." As she grew older, King began to land roles on "Workaholics" and "CSI" before getting her big break on "The Young and The Restless." During this time, King also worked on the CBS primetime comedy series "Life in Pieces."
In addition to her fame, King also has two sisters who are actors. Kelli King and Joey King have been seen in popular projects like "The Kissing Booth" and "The Act." Of course, the soap star has been forging her own path in Hollywood and has most recently been making a splash with Hallmark fans as she's appeared in multiple projects for the network, revealing that it's been a refreshing break from soaps. She also signed a multi-picture deal with the company. "Getting to make three Hallmark movies this year has already been so amazing, and I'm so excited for what's to come," King told Deadline in 2022 after inking the deal.
However, there is much more to King than she portrays on the screen, and her true fans know that she's a multi-talented star.
Hunter is an athlete and a musician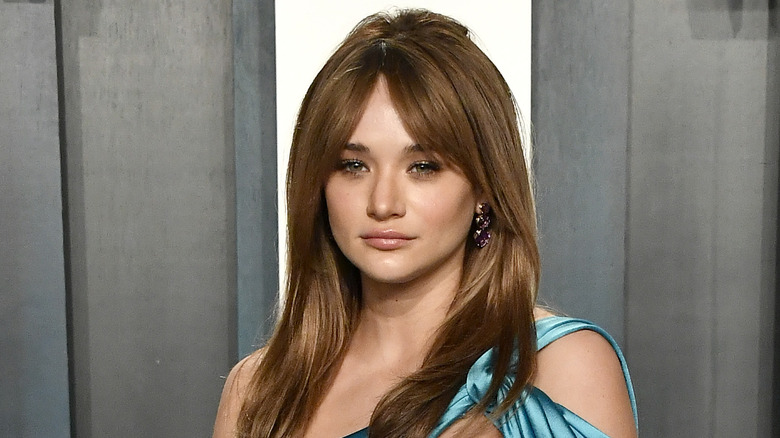 Frazer Harrison/Getty Images
Hunter King's most notable role is that of Summer Newman on "The Young and The Restless." The actor stepped into the character when she was aged into a young adult and became a favorite among fans. King portrayed the role of Summer for several years and even won two Daytime Emmys before leaving the sudser. However, fans haven't forgotten about her performance. When asked if she would ever return to Genoa City, King revealed that she hadn't ruled it out. "So never say never, but right now, I am just so incredibly happy and honored and thankful to be with Hallmark," she told Soaps.
In addition to her acting skills, King is very athletic and trained as a competitive gymnast for years before an injury forced her to quit the sport. In addition, the actor is also very musical and can play the guitar and sing. Fans who watched her role as Clementine on "Life in Pieces" got to see her show off her musical skills in several episodes. However, King has revealed that she has no plans to explore music as a career and that it's simply a hobby for her to enjoy.
Aside from King's career goals and musical skills, she also has a very adventurous personal life.
Hunter has a soft spot for animals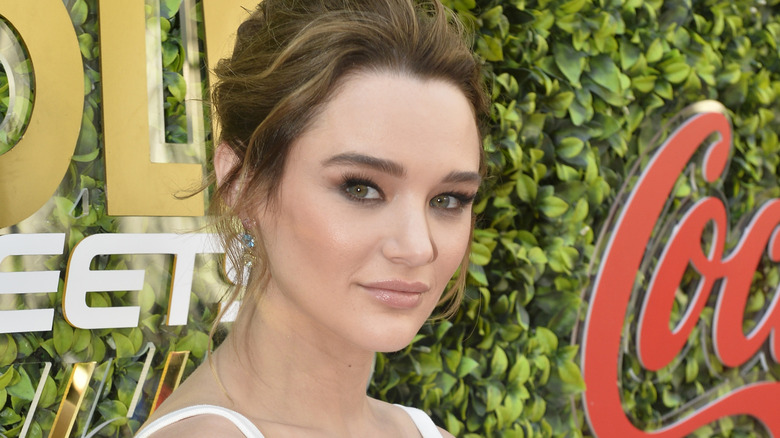 Jerod Harris/Getty Images
Hunter King may be killing it in her career, but she has goals that have nothing to do with Hollywood. The actor has been very vocal about her strong love for animals and has gained attention for posting photos of her beloved pets via social media. She's also shared the sorrow of losing her dog, Dallas, whom she called a "true gift" in her life, per Soaps in Depth. King loves animals so much that she told Soap Opera Digest that she dreams of owning an animal rescue someday. "I would love to have a farm one day where I rescue all kinds of animals, big and small. That's a big life goal of mine," she confessed.
Meanwhile, King also likes to have some grand adventures in her life, and she's been known to travel, hike, and even go as far as skydiving to seek out some thrilling experiences. After making the jump, King admitted that she turned her fear of heights into a passion. "I had always been afraid of heights, and when I was 18, I decided to go skydiving. Turns out, I loved it and have done it three times! Face a fear and it might become something you really enjoy," she told Soap Opera Digest in 2019.
Clearly, King has a real zest for life, and that's just one of the many reasons her fans love her.