The Bold And The Beautiful's Sean Kanan Wins Indie Series Award For His Own Soap Within A Soap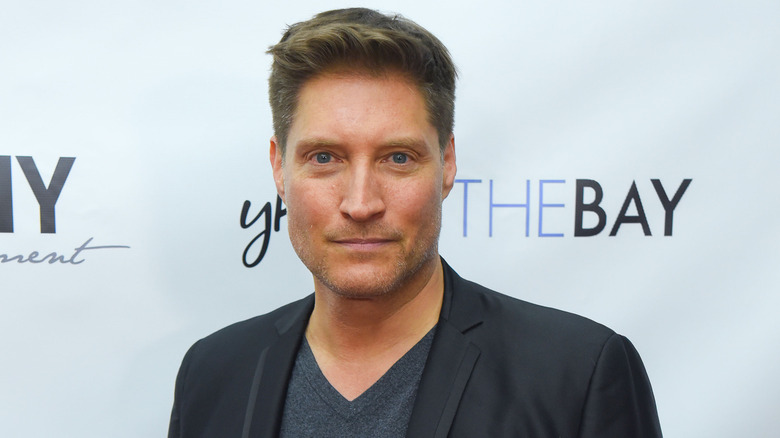 Michael Mattes/Shutterstock
With motivational books like "Success Factor X," "Way of the Cobra," and its sequel, "Way of the Cobra: Welcome to the Kumite," the extremely versatile Sean Kanan has carved out a successful career for himself. In addition to performing stand-up comedy, Kanan has also taken the wisdom he's imparted from his books and become a highly coveted motivational speaker. Having started as an actor, his appearances are very entertaining and not just lectures. Kanan is well known for playing Mike Barnes in "Karate Kid III" and has even reprised that role for the Netflix series "Cobra Kai."
In the soap opera world, he's a fan favorite, having played A.J. Quartermaine on "General Hospital," and currently plays Deacon Sharpe on "The Bold and the Beautiful." Using his extensive fan base as a starting point, Kanan has successfully spread his motivational teachings and has helped many people get past many of life's common stumbling blocks. Although his days are already filled to the brim, Kanan has also found time to create a successful streaming show called "Studio City." The show won an Emmy Award for Outstanding Limited Drama Series in 2021, and in the same year, he won the Best Actor award for "SC" at the LA Live Film Festival.
Before that, he also won the Best Lead Actor in a Drama award for his show at the Indie Series Awards, which brings him even more accolades this year.
Studio City killed it at the Indie Series Awards Show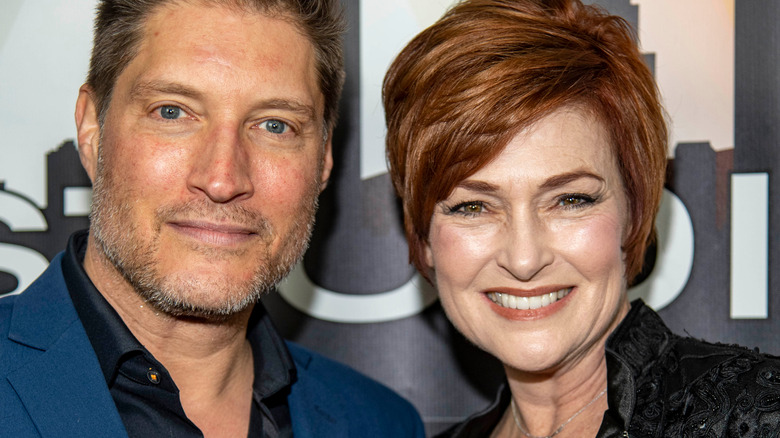 Eugene Powers/Shutterstock
On Wednesday, April 12, the 13th annual show for the Indie Series Awards was held, and "Studio City" received 13 nominations, taking home five trophies. The show's creator and writer, Sean Kanan, garnered the Best Lead Actor in a Drama Series award for portraying troubled actor Sam Stevens. Former "General Hospital" co-stars Tristan Rogers (Robert Scorpio) and Carolyn Hennesy (Diane Miller) were awarded Best Supporting Actor in a Drama Series and Best Lead Actress in a Drama Series, respectively. Lily Melgar, who played the ill-fated Lily Rivera on "GH," was awarded Best Guest Performer in a Drama Series for her portrayal of Becky Pope on "Studio City." 
The show won Best Drama Series, and other nominations from the series included Best Directing, Best Writing, Best Ensemble, Best Cinematography, and Best Editing. Juliet Vega and Natalie Burn were nominated in the Best Supporting Actress category, and Justin Torkildsen was up against Tristan Rogers for Best Supporting Actor.
Although Sam Stevens struggles as an actor on "SC," and Deacon Sharpe has done some dirty deeds on "The Bold and the Beautiful," the only drama Kanan thankfully only has to deal with is the task of getting his projects off the ground and working them to perfection. It's clear that he pours his heart and soul into everything he does, and the Indie Series Awards is proof of that.