7 Ways To Wear Curtain Bangs With A Side Part (And Simple Styling Tips)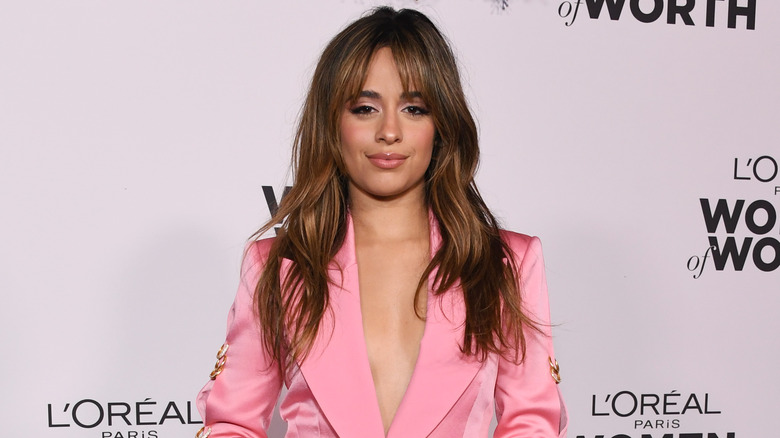 Jon Kopaloff/Getty Images
Feeling like your hair needs a refresh? Instead of getting a full haircut or dying your tresses a different shade, why not opt for a bang chop to revive your locks? Curtain bangs are soft-cut, wispy, frame the face, and get longer as they move away from the face. They are easy to style and help to highlight your best features. "Curtain bangs are the gateway to bangs, because they're super versatile," Emily Heser, stylist at Cutler Salon in New York City explained to Glamour. 
You can use bangs to elevate your look and even change the shape of your face. Celebrity hairstylist Michelle Cleveland told Good Housekeeping, "The longer the bangs, the more narrow your face will look . . . while shorter bangs can define your cheekbones." Fortunately, there are plenty of ways to wear curtain bangs and these styling tips will help you get the most out of your bangs.
Face-framing curtain bangs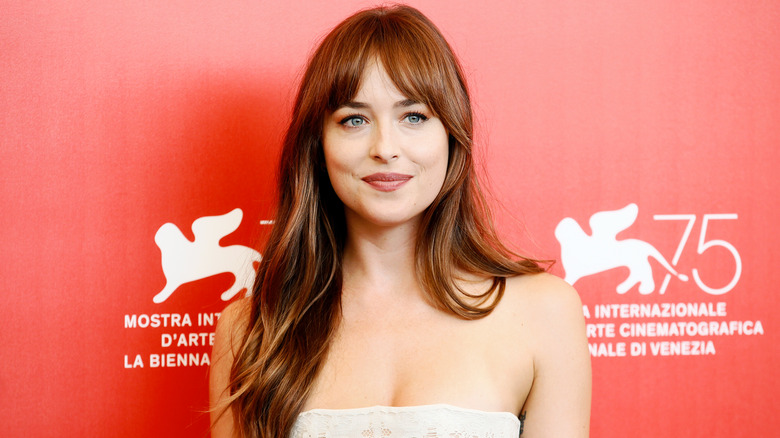 Andrea Raffin/Shutterstock
Face-framing bangs are currently trending and are often seen on voluminous, blowout-styled hair. Face-framing bangs start off at the top of your eyes and grow longer as the hair moves away from the face. They're a perfect choice and there are plenty of ways to make curtain bangs work for your face shape.
To style your curtain bangs to emulate Dakota Johnson's iconic look, start by blow-drying your bangs with a round brush. Once you dry your locks and part them to the side, you can split the bangs to each side until you're happy with the part.
Cascading side-sweep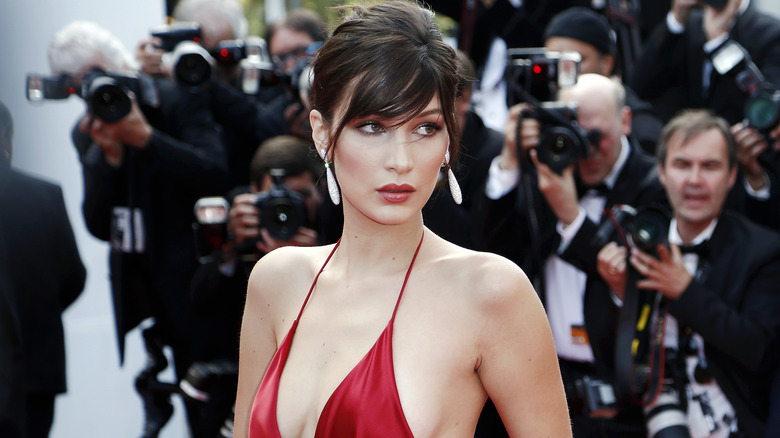 Andrea Raffin/Shutterstock
For more weight and volume, try cascading side-swept bangs. These bangs look amazing for big glam events and evenings out, but they can also be easily styled to suit a casual day out running errands. All you need is to blow dry your hair with a round brush and sweep the bangs to the side. To keep your bangs in place, add a small amount of the PATTERN by Tracee Ellis Ross Styling Custard Hair Gel for ultimate hold and hydration.
Pixie curtain bangs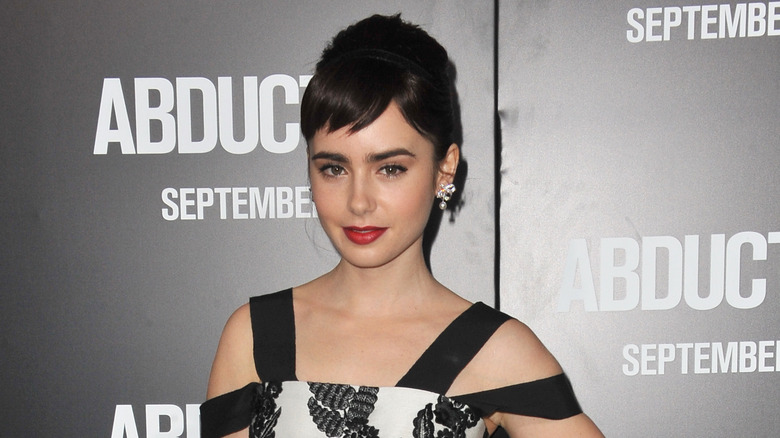 Featureflash Photo Agency/Shutterstock
These pixie-inspired curtain bangs are super short but can still be easily swept to the side for an effortless, chic look. Known as Audrey Hepburn-inspired bangs, they are a classic, trendy bang that is easy to style and looks great with all sorts of different hairstyles. Sport a glamorous look with an updo like Lily Collins wore at the World Premiere of "Abduction" in 2011, or keep it casual by leaving your locks down with these micro bangs.
Extra-long side sweep
"Side-swept curtain bangs are a very classic way to style the look," celebrity hairstylist Sally Hershberger mentioned to Bustle. If you have long curtain bangs, you can part them to the side to re-create this extra long side sweep look. Many trendsetting celebrities have been seen sporting this hairstyle including Bella Hadid, Sabrina Carpenter, and Jlo. To get this flattering and effortless look, blow dry your bangs with a round brush and part a large amount of your hair to one side. You can also let your hair air dry, part it to the side, and then go over your bangs with a straightener.
Flipped out curtain bangs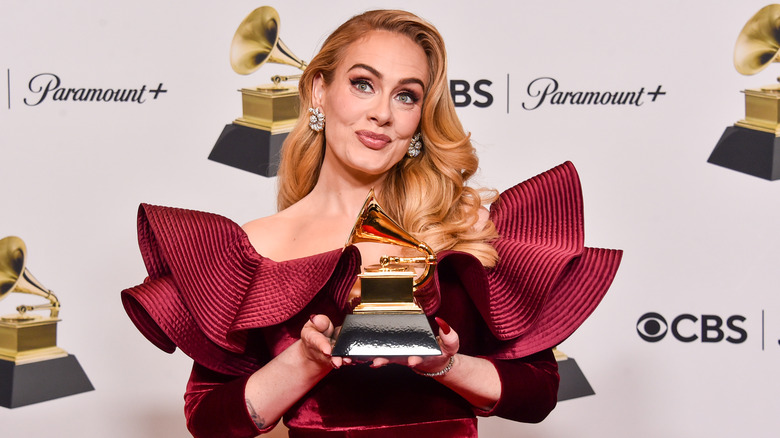 Alberto E. Rodriguez/Getty Images
For an elegant, classic look, try flipped-out curtain bangs. This bang style is perfect for when you need a go-to glam look that's sophisticated and stylish. When recreating this look, use a round brush to blow dry your bangs for maximum bounce and volume. Then, add large, sweeping curls throughout your hair, and curl the bottom part of your bangs. They should be swept over to the side — take inspiration from Adele's iconic 2023 Grammy's hairstyle. 
Natural, curly bangs
For the curly-haired girls, let your natural locks shine with this curly bang style. This hairstyle by Megan Thee Stallion is all about volume — the bigger the hair, the better. It can be difficult to style curly-haired bangs which is why we recommend using haircare products post-shower to achieve this look. When you wash your hair, apply the OUAI Curl Cream with North Bondi Fragrance to eliminate frizz and keep your curls firm, bouncy, and easy to style.
Slicked-back bangs
Slicked-back bangs are trending and have been seen on celebrities like Ariana Grande, Megan Thee Stallion, and Zendaya who have shown there are endless ways to rock this sleek hairstyle. Slick your bangs back to the side with a high ponytail or half-up hairdo to emphasize the bang style. You can also slick back your bangs on both sides of your hair while leaving the rest of your locks down for a chic look. To copy this bang style, you'll need your bangs to be on the longer side for them to hold properly.