James Hyde Reflects On His Young And The Restless Exit And Jeremy's Brutal Murder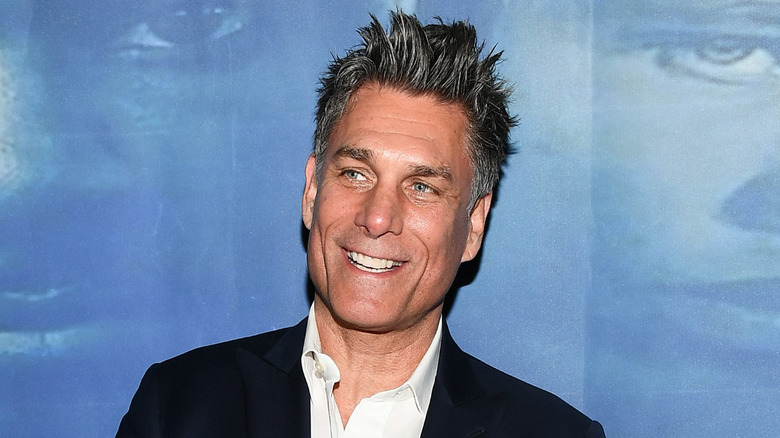 Marcus Ingram/Getty Images
As "Young and the Restless" fans know, Phyllis Summers (Michelle Stafford) has always been a loose cannon. When Diane Jenkins (Susan Walters) came back from having faked her death for 10 years, Phyllis brought villain Jeremy Stark (James Hyde) to Genoa City hoping that he would do away with her rival. As things got out of control, Jack Abbott (Peter Bergman) tried to help get rid of Jeremy by framing him for a theft. Jack and Diane then started to get romantically involved, which drew Phyllis' ire. 
Eventually, Phyllis and Jeremy teamed up to get revenge on Diane. He felt that when Diane worked for him during her time away, she had gotten him arrested. Jeremy and Phyllis cooked up a scheme to fake her death, much the same way Diane did, and planted solid evidence to get Diane arrested. As Phyllis saw the pain her "death" was causing her children, she started to rethink things, which enraged the already unstable Jeremy. He threatened to really kill her if she gave up the ruse, and things came to a head as Jeremy followed Phyllis into the hotel bathroom where they'd been hiding out, clutching a pair of scissors. After the sounds of a scuffle, Phyllis exited the bathroom covered in blood, and only a body wrapped in the shower curtain was seen.
While Soaps has speculated that Jeremy may not actually be dead, the actor himself addressed the possibilities.
Hyde states that anything is possible in a soap opera
"The Young and the Restless" star James Hyde posted an announcement about an upcoming Instagram Live session that he was participating in, writing, "Join me Monday April 17 at 6pm PST to discuss @youngandrestlesscbs Jeremy Stark!!!! I'll take all questions!!! Love all the Y&R fans please join me ..."
While the video hasn't been reposted yet, Soaps reported on it. "I loved the character. It's unfortunate the way it happened, but that's the way it goes," Hyde remarked. Regarding whether or not Jeremy is truly dead, Hyde simply stated, "We're doing a soap, so you never know." He urged fans of Jeremy to contact "Y&R" and make their desire to see him alive known. Considering that we didn't actually see a murder take place in the episode, Hyde pointed out, "Did you see me wrapped in that sheet? No! No one saw me wrapped in that sheet! So you never know ..."
After the session, Hyde posted his thanks, stating, "My first Instagram live today !!! Thank you to everyone who signed on love and appreciate all your support!!" One fan hoping Jeremy isn't dead responded, "Stark can't be dead 😫 The fans need you. The show definitely needs you. We didn't see the actual stabbing, so maybe there's a chance. Hmmmmmm." And a clever fan replied, "You truly will be missed on Y&R ... however maybe your twin brother will show up to Genoa City looking for you."