Whatever Happened To Days Of Our Lives' Eugene Bradford?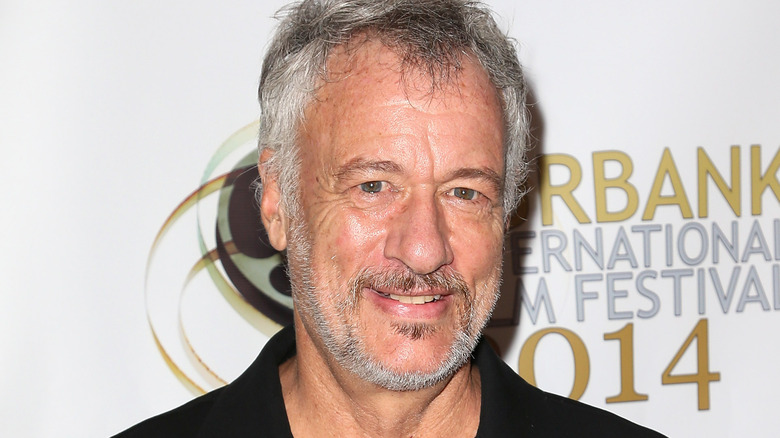 David Livingston/Getty Images
Fans who have watched their fair share of television over the years will likely recognize the face of John de Lancie. The actor has appeared in several popular shows such as "Battlestar Galactica," "The Twilight Zone," "Murder, She Wrote," L.A. Law," "Star Trek: Deep Space Nine," "Matlock," "The West Wing," and so much more. His acting career spans six decades and boasts some very impressive projects, including several films. In 2022, he returned to arguably his most iconic role as the reality-warping extraterrestrial entity known as Q on "Star Trek: Picard."
However, TV viewers who have been following de Lancie's career since the early years may recognize him from his work on the popular daytime soap opera "Days of Our Lives." During his time on the show, the actor held the memorable role of Eugene Bradford and shared scenes with many of the show's fan favorites, including Deidre Hall, who famously portrays Marlena Evans. The character of Eugene also becomes involved with some of the sudser's wackiest storylines, and fans loved watching his wild story arc play out in Salem from day to day.
Eugene was once one of Marlena's patients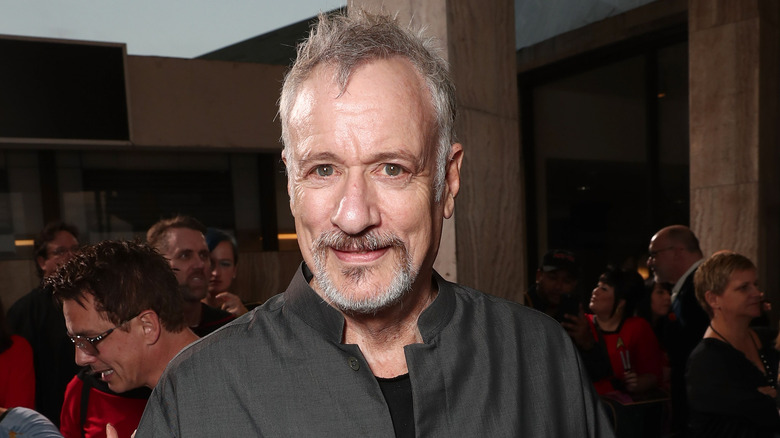 Todd Williamson/Getty Images
Eugene Bradford was first introduced to "Days of Our Lives" fans back in 1982 when he came to Salem as a patient of Dr. Marlena Evans. Eugene suffers from mental illness and becomes infatuated with Marlena. He eventually kidnaps the doctor and holds her captive in his apartment, which includes photos of Marlena as well as newspaper clippings about the Salem Strangler. When the police find Marlena, Eugene confesses to being the killer. However, after Eugene is arrested, the killer continues his reign of terror, ultimately clearing Eugene's name. The character is hospitalized and treated for his mental health issues.
After it appears that Eugene has his life together, he begins dating Trista Evans. However, he's haunted by myths about his family supposedly being cursed. When people close to Eugene begin to die, he becomes increasingly worried about his well-being. Trista and Eugene eventually walk down the aisle, but Trista is found dead shortly after, and Eugene blames himself and the curse for her death.
Finally, Roman Brady figures out that Stefano DiMera is behind Eugene's delusions, and a plan to catch the villain leads to Eugene marrying Marlena. The pair's fake relationship only lasts a few days before they call off the sham of a marriage.
Eugene married Calliope and disappeared in a time machine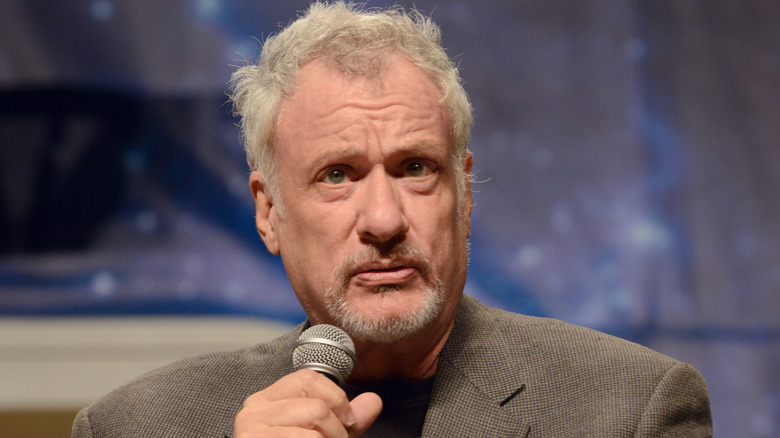 Albert L. Ortega/Getty Images
Despite his fake marriage to Marlena Evans, "Days of Our Lives" viewers watched Eugene Bradford remain friends with the doctor. Marlena even names her daughter Sami after Eugene. Later, Eugene moves on to find love with Calliope Jones. The couple begin dating and later become engaged. The two become one of the zaniest couples to ever appear in Salem. Sadly, the couple's relationship hits some problems when money troubles plague Eugene's family. He is forced to take a job at the newspaper and even marries a wealthy woman named Madeline Rutherford. However, after that marriage falls apart, Eugene and Calliope end up back together. They get married on New Year's Eve 1985, and honeymoon in Finland.
Eugene and Calliope have an interesting romance, to say the least. They connect over things such as their favorite sodas and beef jerky and go on to become a huge source of entertainment for fans. They even famously held a wedding for their dog in a soapy storyline. After getting used to married life with Calliope, Eugene begins to work on inventing a time machine. 
Eugene's time machine sends him into the future for years before he's able to return to his wife. He takes one more trip in the machine before permanently reuniting with Calliope, and the pair move to New York together.