Massimo Marone: What To Know About The Bold And The Beautiful Character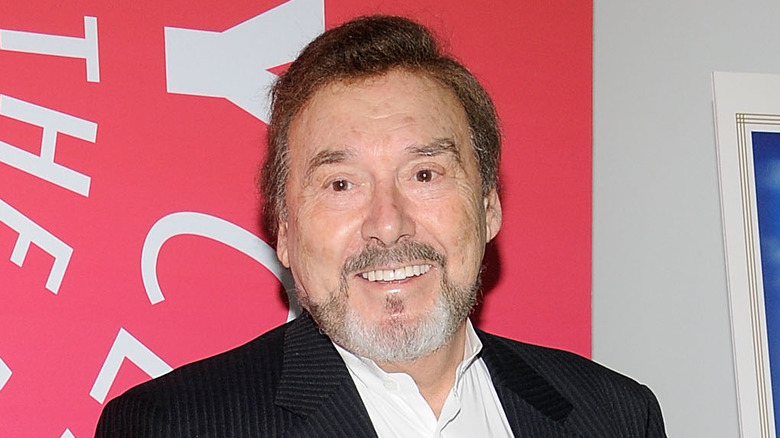 Michael Tullberg/Getty Images
Joseph Mascolo is an icon in the soap opera world. The actor spent decades portraying the devious and charming Stefano DiMera on "Days of Our Lives," becoming one of the most well-known villains to ever appear on daytime television. As Stefano, Mascolo was ruthless and pulled off schemes that included murder, kidnapping, brainwashing, returning from the dead, and so much more. Fans couldn't get enough of Stefano's interference in the lives of the Salem citizens. However, many fans may remember Mascolo as much more than Stefano DiMera.
During his career, the actor also appeared on a number of TV shows such as "True Story," "The Doctors," "All In The Family," "Kojak," "The Rockford Files," "Lou Grant," "The Incredible Hulk," and more. However, he always seemed to be drawn to sudsers as he landed roles on "General Hospital" as Nicholas Van Buren and on "The Bold and the Beautiful," where he portrayed another trouble-making character named Massimo Marone.
During his time on the show, Massimo had his fair share of ups and downs, and viewers couldn't get enough of the drama that Mascolo brought to the role, which he played from 2001 until 2006. Sadly, Mascolo died in 2006, leaving behind a huge fanbase who remember him well for his epic daytime characters.
Massimo was revealed to be Ridge Forrester's biological father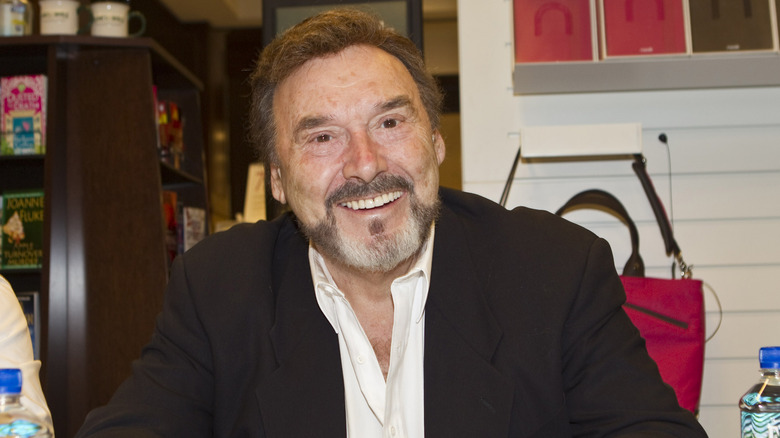 Skip Bolen/Getty Images
Massimo Marone made his first appearance on "The Bold and the Beautiful" in the summer of 2001 when he was revealed to be a college flame of Stephanie Douglas, who was dating Eric Forrester at the time. Stephanie and Eric eventually get married but when Massimo returns to the fold, it's revealed that he and Stephanie have been keeping in touch behind Eric's back. Massimo gets involved with the couple's relationship drama when he offers to help Stephanie keep Eric's ex-wife, Brooke Logan, away from her son, Ridge Forrester. 
After Ridge learns what Mossimo has done he's furious. However, the two are thrust together by fate when a medical emergency leads to blood work that reveals Ridge is the biological son of Massimo and not Eric. Massimo sees an opportunity to bond with his son and mentor him into taking over his business, Marrone Industries. However, he's devious in his ways and pits Ridge and his half-brother, Rick Forrester, against one another. 
Eventually, Ridge begins working for his father and Massimo even makes him the sole heir to his business. Massimo and Ridge build their relationship, but things quickly change when Massimo finds out he has another long-lost son.
Massimo left town after Nick married Brooke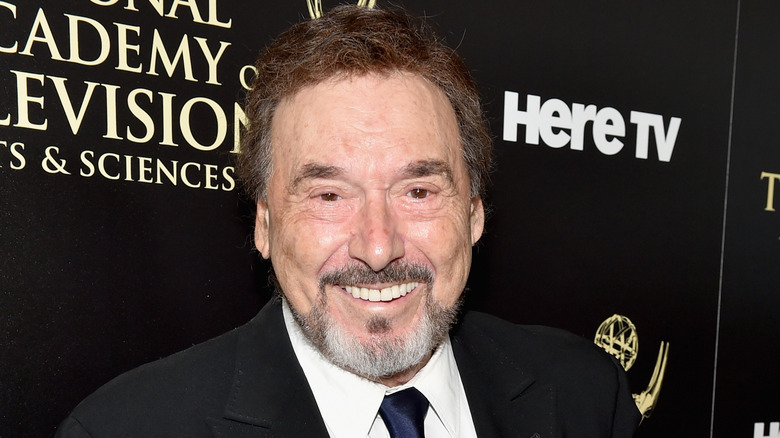 Alberto E. Rodriguez/Getty Images
"The Bold and the Beautiful" fans watched as Massimo Marrone was happy to learn he fathered Nick Marone during a past affair with Jackie Payne. Massimo ultimately rekindles his romance with Jackie and forms a strong connection with Nick in the process. Massimo and Jackie get married. Sadly, Massimo's sons, Nick and Ridge, don't see eye-to-eye. Both sons fall in love with Brooke Logan, and when she chooses to be with Ridge, things go from bad to worse. Ridge disowns Massimo, and his marriage to Jackie begins to fall apart. Shortly after Massimo learns that Jackie had an affair he has a stroke and finds himself confined to a wheelchair.
Rendered speechless and motionless by the stroke, Massimo watches Deacon Sharpe move in on Jackie and flaunt their affair in front of him. However, Massimo eventually gets his revenge on Deacon and later reconciles with Jackie. Massimo and Jackie's reconciliation doesn't last long, and after their divorce, Massimo sets his sights on his former love, Stephanie. The old lovers can't make things work, and when Massimo's son Nick marries his enemy Brooke, he opts to leave Los Angeles and hasn't been heard from since.
It's unlikely that fans will see Massimo again following Joseph Mascolo's passing. However, his character is remembered fondly, and will always be a key part of the soap opera's history.