The Groundbreaking Love Story Of Kristina And Parker On General Hospital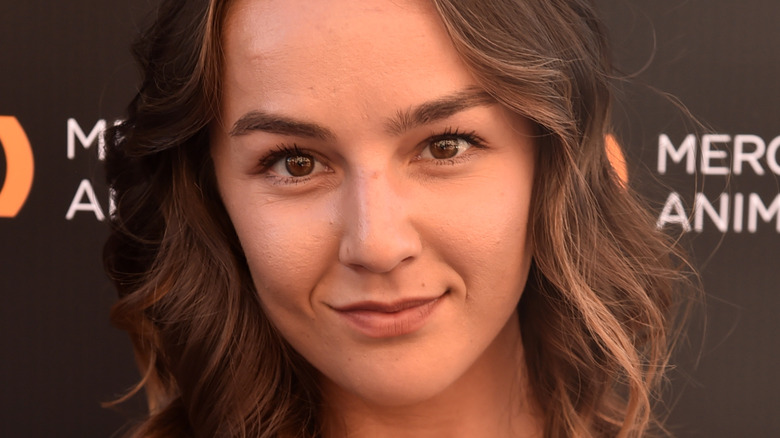 Alberto E. Rodriguez/Getty Images
Every now and again, daytime television tells a critically important story. "General Hospital" not only captured lightning in a bottle with the introduction of Parker Forsyth (Ashley Jones), it set in motion a groundbreaking story unique in the world of soap operas. Romances are, of course, commonplace on "General Hospital," "The Young and the Restless," "The Bold and the Beautiful," and "Days Of Our Lives." However, the majority center around heterosexual couples. There is typically little to no representation for the LGBTQIA+ community. Enter Kristina and Parker.
Kristina Corinthos-Davis (Lexi Ainsworth) has quite the turbulent life, prior to meeting Parker. She's the daughter of infamous mobster Sonny Corinthos (Maurice Benard) which comes with its own set of challenges, and her personal life is just as rocky. As a teenager, Kristina is in an abusive relationship with her boyfriend Kiefer Bauer (Christian Alexander), which takes a major emotional toll on her. Thankfully, Kiefer is eliminated from the equation after a hit and run, but his impact on Kristina is long lasting. 
Down the road, Kristina enters college, but things don't go according to plan. Eventually, Kristina's mother, Alexis Davis (Nancy Lee Grahn), hears about a professor allegedly giving Kristina a hard time. This initially seems like a standard subplot. What viewers don't anticipate is the way Kristina's tumultuous relationship with her professor ultimately alters the landscape of not only "General Hospital" but the world of daytime TV as a whole.  
The truth about Kristina's professor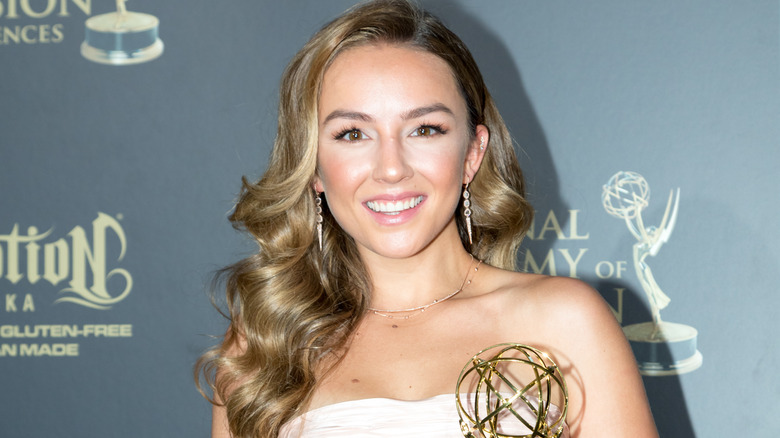 Greg Doherty/Getty Images
Kristina stuns her sister Sam McCall (Kelly Monaco) when she reveals she attempted to sleep with one of her professors in exchange for higher grades. Given Kristina's past and her history of apparently exclusive interest in men, most assumed this teacher was male. But in fact, her professor is revealed to be Parker Forsyth, a woman, when she shows up at the Davis family home. 
Further complicating matters is the fact that Parker is married; presumably, she'd be cheating on her spouse if anything were to happen between her and Kristina. It doesn't take long before Parker puts the pieces together and realizes Kristina's family has no inkling about the reality (and gravity) of her situation. Kristina is suspended from school because of her unwanted advances toward Parker, but she believes it to be a mutual situation. Despite Parker's marriage and status as her teacher, Kristina alleges that Parker wants it just as much as she does. 
They exchange thinly veiled threats to expose each other's sensitive information to their loved ones. Then, Parker threatens Kristina by telling her she'll be expelled from the college entirely. This doesn't go over well. A few months later, Parker returns. This leads to a conversation and moment that changes everything. 
Parker's return leads to a kiss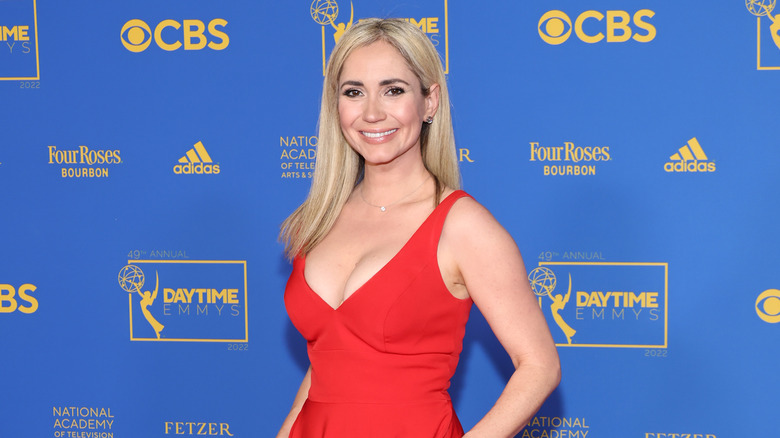 Amy Sussman/Getty Images
Kristina and Parker have another encounter when the latter returns to town. Despite Parker's denials, their chemistry can't be contained, and the pair shares a kiss. It's unexpected in the best way. It's also one of daytime TV's only instances of two women sharing a kiss. Sadly, this is where things are left for quite some time: Once again, Parker skips town to be with her wife, leaving Kristina alone and confused. 
While Parker is off the canvas, Kristina starts dating a new man. But then Parker shows up in Port Charles with major news, catching Kristina completely off guard. One of the biggest obstacles preventing Kristina and Parker from being together is Parker's wife, but Parker reveals that her marriage is over. Kristina serves as a much-needed listening ear for Parker's troubles, but passion gets the best of them, and they finally sleep together.
Unfortunately, Kristina's mother Alexis Davis gets in the way and convinces Parker to leave town. She breaks things off with Kristina, leaving her a heartbroken mess. However, despite Alexis' best efforts, this isn't the end of Parker and Kristina's romantic journey — the best (and worst) are yet to come. 
Parker comes back to town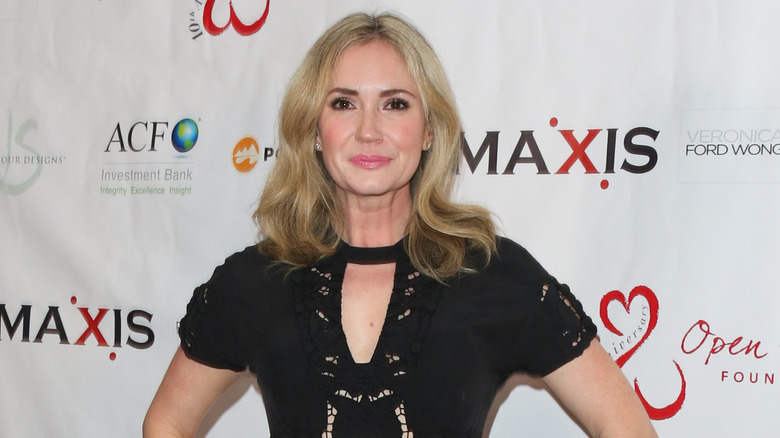 Paul Archuleta/Getty Images
To her shock, Kristina eventually discovers that Parker is not only in Port Charles, she's teaching at the local college. If that wasn't awkward enough, one of her students is Kristina's younger sister, Molly Lansing Davis (Haley Pullos). Even though Alexis attempts to intervene again and keep Parker away from Kristina, fate has other plans. After a tense showdown between Parker and Alexis, Kristina sticks around to talk to Parker. One thing leads to another, and they end up connecting on an even deeper level. 
Parker's relationship with her wife is dead in the water, fully leaving the door open for her and Kristina to give in to their feelings. The only hurdle? The optics of a teacher at Port Charles University dating a current student — but Kristina has a plan to eliminate that issue. Kristina decides to drop out of college as a means to pursue a relationship with Parker. But a careless mistake spells doom for Parker's career. 
Prior to the completion of the official paperwork regarding Kristina's withdrawal from the school, Parker's boss sees them engaging in an aggressive round of tonsil hockey. Despite Kristina's intention to leave the school, this is considered a breach of ethics for Parker, and she's booted from her position. 
A move, a break-up, and a cult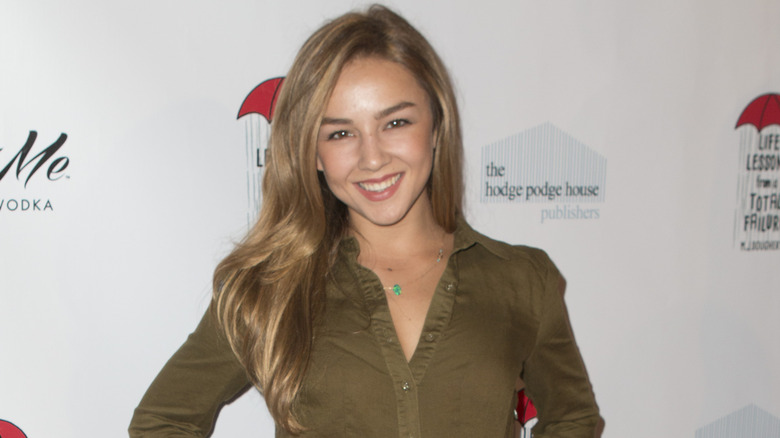 Tasia Wells/Getty Images
After Parker is fired from Port Charles University, there aren't many options left for her in town. Yes, she has her new relationship with Kristina, but her professional career and reputation are ruined. The fact of the matter is, there isn't much tying her down to Port Charles. This leads her to move back to Oregon, leaving the mess of PCU behind her. 
Kristina doesn't want to give up what she and Parker are building, so she opts to leave everything behind in her childhood town and head across the country with her love. Many months later, Kristina returns to Port Charles, sans Parker, and reveals that they're no longer a couple. After another failed relationship, Kristina turns to cult leader Shiloh (Coby Ryan McLaughlin) who is more than willing to prey upon her vulnerability. 
If things worked out differently between Parker and Kristina, she likely never would've encountered Shiloh or joined his Dawn of Day cult. However, regardless of how things pan out between the couple, there's no denying the impact it's had on representation. For the first time, LGBTQIA+ viewers watching at home finally saw themselves on "General Hospital." It hasn't been done since, but once the door is open, it's a whole lot easier to walk through.