Days Of Our Lives Star Abigail Klein Lists What She Loves About Stephanie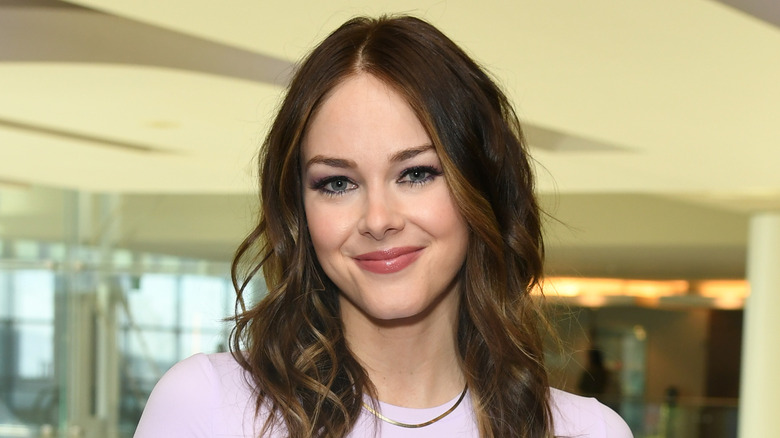 Jc Olivera/Getty Images
Fans who have been watching "Days of Our Lives" for many years know that Stephanie Johnson is a very important character. Stephanie is a legacy character born to iconic super couple Steve Johnson (Stephen Nichols) and Kayla Brady (Mary Beth Evans). Steve and Kayla's relationship has become epic over the years, and their first child, Stephanie, was born in the early 1990s. In 2006, Stephanie was aged into adulthood and returned to Salem to shake things up. The following year, actor Shelley Hennig took over the role from Shayna Rose. Stephanie proved to be an intelligent young woman who falls into romances with the likes of Nathan Horton, Max Brady, Jeremy Horton, and Philip Kiriakis.
In 2011, Stephanie left Salem again and wasn't seen until Season 2 of the spin-off series, "Beyond Salem" in 2022. Abigail Klein stepped into the shoes of the legacy character, who was revealed to be living in Seattle with her two brothers, Tripp and Joey. Stephanie later returned to the flagship show again and began a relationship with Alex Kiriakis before moving on to a more serious relationship with widower Chad DiMera.
Since stepping into the role of Stephanie, Klein has seemingly loved putting her own spin on the character and even opened up about the experience.
Abigail Klein talks about Stephanie's best qualities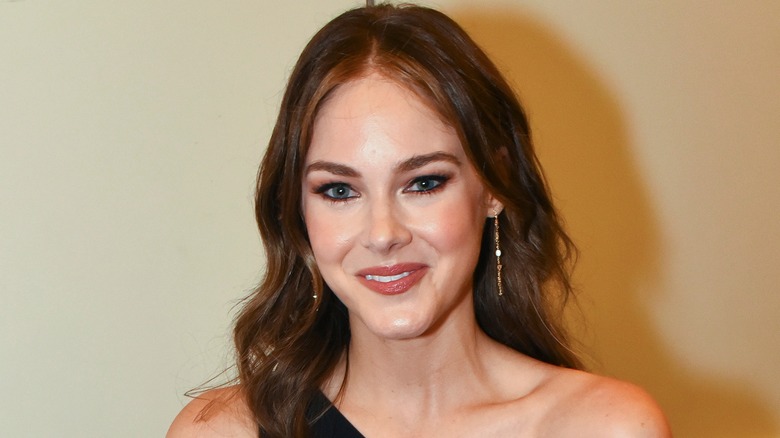 Michael Mattes/Shutterstock
During a feature posted to the official "Days of Our Lives" YouTube channel, Abigail Klein got candid about the legacy character, revealing exactly why she loves playing the role of Steve and Kayla's eldest child. Klein said that many have described Stephanie as stubborn over the years, but she considers that a great quality when it comes to her on-screen alter ego. Klein also confessed that she believes her character is a strong and powerful woman who knows how to make big decisions and has a fearless and opinionated presence about her.
Klein also said that Stephanie is such a wonderful character due to the fact that she has a good heart and knows the importance of her loved ones, especially her family members. Stephanie also loves her freedom and doesn't want anyone telling her what to do. The actor admitted that she does share one big trait with her character — they are both very focused on their careers.
Of course, Klein's life hasn't been as dramatic as Stephanie's. The actor also said that she and the character have a huge difference when it comes to their pizza preferences, revealing Steph likes pineapple on her pizza, which isn't something that Klein would order for herself.
She was previously a Dallas Cowboys cheerleader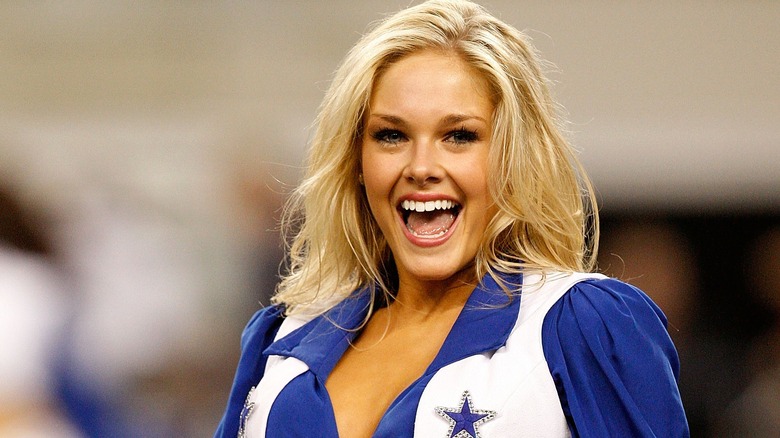 Ronald Martinez/Getty Images
While "Days of Our Lives" fans have come to know Abigail Klein as Stephanie Johnson, some may be surprised to learn about her career. Since 2009, the actor has landed roles in TV shows such as "CSI: Crime Scene Investigation," "Drop Dead Diva," "Castle," "The Comeback," "GLOW," "American Housewife," and "The Young and the Restless." She's also been seen in films like "Butterfly Caught," "Transformers: Age of Extinction," and "That's My Boy."
However, some fans may remember Klein from her days as a Dallas Cowboys cheerleader. She was even on the CMT reality series "Making the Team," which follows the process of becoming a member of the professional football team's cheer squad. Meanwhile, she's seemingly found a home in Salem for the foreseeable future. After being hired to take over the role of Stephanie, Klein told Soap Opera Digest that she was very impressed with the cast of the soap, especially her on-screen parents Stephen Nichols and Mary Beth Evans. "They're both legendary. They're iconic, and they're wonderful people. They just have hearts of gold," she said of the pair.