What You Need To Know About Days Of Our Lives' Brand-New Stephanie Johnson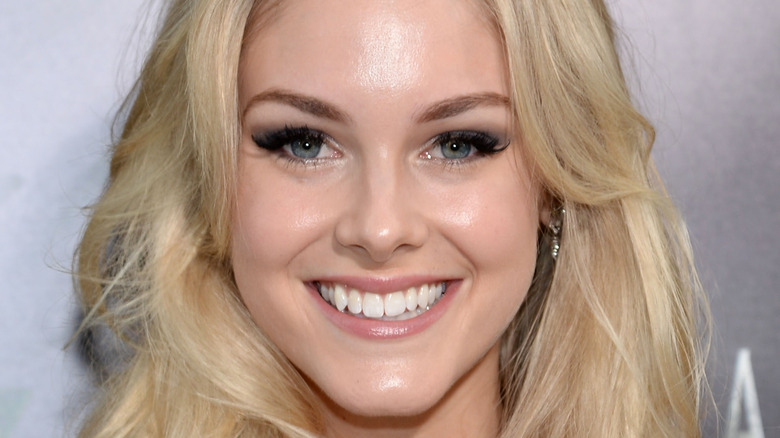 Dimitrios Kambouris/Getty Images
Stephanie Johnson is a name that longtime "Days of Our Lives" fans should know well. The legacy character is the daughter of iconic Salem super couple Steve Johnson (Stephen Nichols) and Kayla Brady (Mary Beth Evans). Stephanie was born in the early 1990s and had a bit of a dramatic start to life after being kidnapped by her nanny, per Soap Central. After her father, Steve, was presumed dead, Stephanie and Kayla moved to Los Angles and fans didn't see the character again until 2006 when she returned to Salem as a young adult who was pursuing a career as a race car driver.
During her time in Salem, Stephanie had romances with Max Brady and Jeremy Horton (via Soaps in Depth). When those relationships didn't work out she moved on to Philip Kiriakis (Jay Kenneth Johnson), but the couple wouldn't make it work. Stephanie later dumped Philip and began dating Nathan Horton. However, after her split with Nathan, she left town. She returned to Salem in 2017 for the wedding of her parents, Steve and Kayla, but left shortly after the nuptials.
Stephanie was last seen in the "Days of Our Lives" spin-off series, "Beyond Salem," where she was revealed to be living in Seattle with her younger brothers, Joey and Tripp. However, fans are now seeing her back in Salem again for the first time in years and a new actress has taken on the role.
Abigail Klein has stepped into the role of Stephanie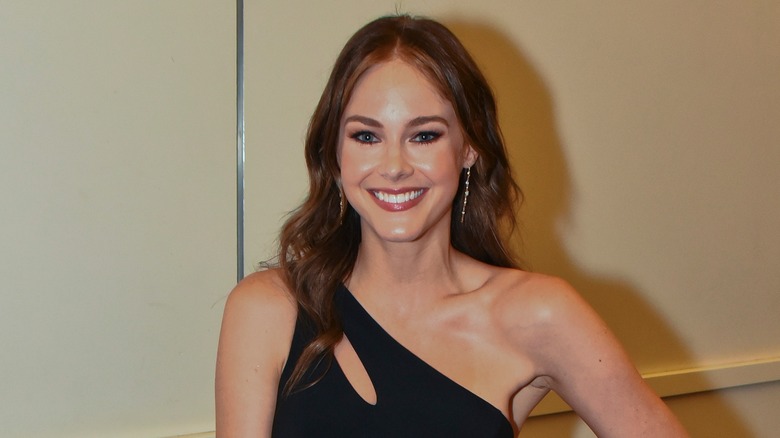 Michael Mattes/Shutterstock
In the past, "Days of Our Lives" viewers have seen actresses Shayna Rose and Shelley Hennig in the role of Stephanie Johnson. However, this time around actress Abigail Klein has stepped into the fan-favorite character. Klein recently told Soap Digest that she was thrilled to have been cast as the legacy character and immediately began doing research about Stephanie. The actress also admitted that she's been so happy to work with Stephen Nichols and Mary Beth Evans, who have been helping her adjust to life on a soap opera. "They're iconic, and they're wonderful people. They just have hearts of gold," she said of her TV parents.
In addition, Klein gave fans a preview of what to expect from Stephanie revealing that the character is very independent and trying to figure out what path to take both in her career and her love life, which the actress admits she can relate to. As for what lies ahead for Stephanie, many fans have already started speculating that she could be a good love match for one of Salem's hunkiest men such as Alex Kiriakis (Robert Scott Wilson), per Soaps. Others think that Stephanie may even help Chad DiMera (Billy Flynn) pick up the pieces after the death of his wife, Abigail (via Celebrating The Soaps).
Only time will tell what Stephanie will get into during her time in Salem, but fans are happy that the fan-favorite character is back and that Abigail Klein has joined the cast.